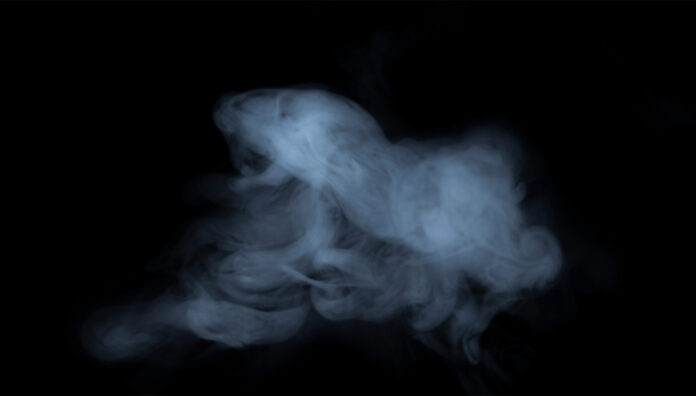 With a prescription now required to access liquid nicotine for inhalation, PSA has developed new guidelines and education to help pharmacists through the transition.
In December last year, the Therapeutic Goods Administration (TGA) announced that from 1 October 2021, patients would need a prescription to legally access nicotine vaping products.
Under the changes, general practitioners can prescribe nicotine vaping products by becoming an Authorised Prescriber, through the Special Access Scheme or by providing a prescription for 3 months' supply via the Personal Importation Scheme.
Patients with a valid prescription can access these products either by importing from overseas or having their prescription dispensed at a pharmacy.
In its decision, the TGA cited a lack of evidence that nicotine vaping products are a safer alternative to first-line smoking cessation pharmacotherapy, as well as the unknown effects of long-term exposure to heated and inhaled chemicals.
Preventing use by non-smokers
The TGA also highlighted the 'high addiction potential' of nicotine vaping products.
'Of particular concern, is the attractiveness of these products to adolescents, and the recent rapid increase in their use by adolescents,' a TGA delegate wrote.
'I am satisfied that there is a powerful argument that reducing the ease with which nicotine e-cigarettes can be accessed by adolescents will act to safeguard current and future generations from nicotine addiction.'
Between 2016 and 2019, the number of current e-cigarette users aged 15–24 in Australia increased by 95.7%, to a total of about 147,000 people.
An ABC news interview this week highlighted the dangers of e-cigarette use among young people, detailing how a 15-year-old girl ended up in intensive care after developing what doctors believe was EVALI (E-cigarette or Vaping product use-Associated Lung Injury), a new lung illness that has emerged among vape users in the United States. 
The teenager told the ABC she began vaping in early 2020 as a way to manage her anxiety, and within weeks switched to cartridges that contained nicotine. By the time she was admitted to hospital in September, she was using e-cigarettes up to 3 times a week. 
But some doctors, who believe vaping can be a useful smoking cessation aid, say the case must be treated with caution.
For example, Alex Wodak, a director of the Australian Tobacco Harm Reduction Association, who told the ABC: 'The symptoms [detailed in the report] are those of Acute Respiratory Distress Syndrome, this is a condition that has 20 to 30 possible causes such as infection or allergies.'
The case was detailed in the Medical Journal of Australia.
Supporting pharmacists
To help pharmacists manage the legislative changes, PSA has developed new guidelines and education modules, with support from the Australian Government Department of Health. 
The Guidelines for pharmacists providing smoking cessation support outline the pharmacist's role in providing smoking cessation support and detail the key requirements for dispensing nicotine vaping products.
They cover information relevant to pharmacists to assist in the safe and appropriate use of these products, which includes:
prescribing pathways

accessing nicotine vaping products

key counselling considerations

compounding considerations.
Claire Antrobus, Manager, Practice Support at PSA, said pharmacists should be prepared.
'As a result of these legislative changes, we are likely to see patients presenting to pharmacies, to access nicotine vaping products via prescription,' she said.
'These guidelines provide information for pharmacists about the key considerations for supporting patients to stop smoking, including the special considerations for nicotine vaping products.' 
There are currently no nicotine vaping products approved by the TGA registered in the Australian Register of Therapeutic Goods. Pharmacists can source unapproved nicotine vaping products from Australian sponsors and/or wholesalers, or directly from overseas suppliers.
Pharmacists should confirm the products comply with the TGA's new standard for nicotine vaping products.
Nicotine vaping products may be pre-mixed in a ready to use form and contained in pods, cartridges or disposable vaping devices, or nicotine in solution that must be mixed with diluents prior to use in an open system vaping device. Nicotine vaping products that must be mixed or diluted prior to use in an open system vaping device are associated with a higher risk of poisoning and contamination.
Prescribing guidelines advise prescribers to prescribe pre-filled cartridges or pods for use in a closed system vaping device. Pharmacists are advised to contact the prescriber to discuss risk mitigation strategies (e.g. changing to a closed system device) if a prescription is for a nicotine vaping product for an open system. As with all dispensing, pharmacists have the right to decline to supply nicotine vaping products if they believe use is unsafe or inappropriate.
The PSA, in collaboration with Quit, has also developed two online education modules to support pharmacists. These are: Smoking cessation brief advice training for pharmacists: Part 1 and Dispensing nicotine vaping products: Part 2.
Meanwhile, the Royal Australian College of General Practitioners (RACGP) has also updated its Stop Smoking Guidelines to support the transition. 
RACGP President Dr Karen Price said a prescription for nicotine vaping products 'should only be used as a last resort'.
'Prescriptions for nicotine vaping products are not a first-line treatment for smoking cessation and should only be tried when other measures, such as nicotine replacement therapy with behavioural support, have failed,' she said.
'The laws governing these products are in place for a reason – the long-term health effects of using e-cigarettes or "vaping" are unknown and the evidence base for their efficacy as a smoking cessation tool remains uncertain.'
Members of PSA can find out more about smoking cessation in this webinar. And for more on vaping, look out for the practice feature in the November issue of Australian Pharmacist.