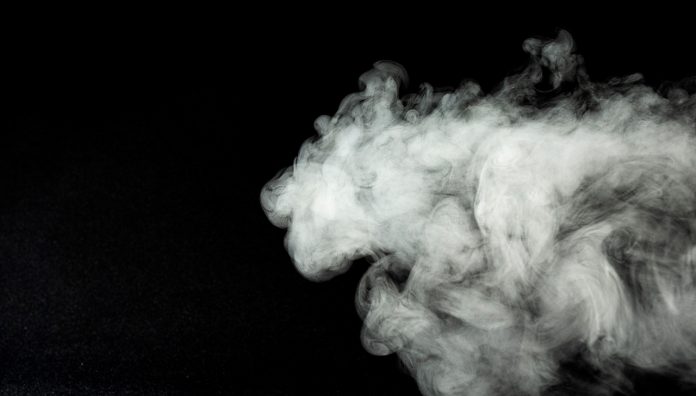 UPDATE: Federal Health Minister Greg Hunt has delayed the ban on imports of nicotine-containing e-cigarettes until 1 January next year.
From next Wednesday, proposed customs regulations will prohibit the importation of electronic cigarettes (e-cigarettes) containing vaporiser nicotine (nicotine liquids and salts) and nicotine-containing refills.
If the Governor-General in Council amends the Customs (Prohibited Import) Regulations in the meantime, the only exceptions will be when a doctor has TGA-authorisation for the prescription and importation is accompanied by the doctor's import permit or through a pharmacy or medical business company with an import permit.1
Existing e-cigarette orders that contain vaporiser nicotine and which arrive in Australia on or after 1 July can be seized by the Australian Border Force (ABF) with no refund issued.1
While nicotine-containing e-cigarettes have always been a Schedule 4 medicine, the proposed regulation would strengthen Australia's cautious approach by prohibiting their importation except under specific circumstances.2
Dr Sarah White, Director of Quit Victoria, welcomed the 'sensible' move.
'The measure appropriately curtails self-prescription and "for-profit" prescription and the burgeoning recreational use of e-cigarettes,' she said.
Also known as electronic nicotine delivery systems (ENDS), vapes and e-hookahs, e-cigarettes vaporise liquid for inhalation (vaping), which simulates smoking. They are sometimes marketed as aids to quit smoking.3
Currently, an individual can legally import nicotine e-cigarettes (or their nicotine-containing liquids) under the Personal Importation Scheme, providing it is legal in their state or territory. E-cigarettes must be for quitting smoking and require a valid Australian prescription. Supply is limited to 3 months without further approval. Importation for family members is also permissible, with valid prescriptions.2
These products are not approved by the TGA as aids to quit smoking, however. Their quality, safety and efficacy is unknown as independent assessment is limited.2–4
As Dr White warns, 'there are no basic consumer standards for nicotine e-cigarettes and we don't know their medium- and long-term harms, whether they contain nicotine or not'.
And from 1 July the penalty for importation of prohibited goods under the Customs Act 1901 will rise to $222,000.1
Dangers of nicotine e-cigarettes
The federal government is concerned about wide-scale use of nicotine e-cigarettes and its effect on the community. Last year the Victorian Poisons Information Centre reported 41 cases of liquid nicotine poisonings, up from 21 the previous year, during which a Victorian toddler died from e-cigarette liquid nicotine consumption.1 In the United States at least six fatalities have been linked to their use since last September.2
Overseas studies suggest that nicotine e-cigarettes deliver unreliable nicotine doses and contain toxic chemicals or carcinogens. They don't contain cancer-causing tar produced by conventional cigarettes, but their varying compositions have included hazardous substances such as formaldehyde, acetaldehyde and acrolein, which are known carcinogens. Evidence also suggests an increase in lung and heart disease from their use.3
Nicotine e-cigarettes can also leak nicotine, which is a poisoning hazard for the user and their contacts, particularly children. Dangerous levels can be absorbed through the skin.2
In addition, evidence suggests a strong association between the use of e-cigarettes by non-smoking youth and future smoking.3 There are also reports of users increasing their nicotine addiction by using electronic cigarettes and smoking tobacco at the same time.3,4
'Some vocal proponents have a commercial interest in getting more people to use e-cigarettes containing addictive nicotine,' Dr White warned.
'The industry needs new clients for profit and growth.'
Support for change not universal
While medical bodies and patient support groups have endorsed the move, not everyone has welcomed the change. Dr Colin Mendelsohn, who specialises in quit smoking treatments and helped develop the RACGP guide on smoking cessation, described the ban as 'outrageous'.
It would be a 'death sentence for hundreds and thousands of vapers and smokers,' he told a Sydney radio station.
Speaking with patients who had prescriptions for nicotine-containing e-cigarettes, Dr Mendelsohn said the majority reported they would go back to smoking if nicotine was no longer available.
'Not only is vaping the most popular quitting aid, it is also the most effective,' he contended, via Twitter.
Impact on pharmacists
If a patient presents at a pharmacy with a prescription for liquid nicotine, and the pharmacist believes it is appropriate to facilitate supply through dispensing, the pharmacist will likely need to find a local medical distributor with an import permit due to the complexity of importing the item themselves.
Non-nicotine containing e-cigarettes can still be bought locally (where legal in any state or territory); or alternatively imported if they do not contain vaporiser nicotine.
How pharmacists can support smoking cessation
Unlike e-cigarettes, medicines including nicotine replacement therapy (NRT), are approved by the TGA as quitting aids that are safe and have shown to increase long-term quitting rates.
Dr White thinks pharmacists could play a huge role in reducing the prevalence of smoking in Australia.
'They can help shift the fallacy that smoking is a lifestyle choice, rather than an addiction,' she advised.
'Fewer than one in five Australians who attempt to quit use the best practice approach of pharmacotherapy plus Quitline. However, this combination increases cessation rates by nearly double compared to brief advice alone.'
Pharmacists, says Dr White, can advise in a non-judgmental way and refer patients to Quitline for free behavioural intervention.
The RACGP guide on smoking cessation states that nicotine-containing e-cigarettes are not first-line treatments for smoking cessation. They remain a secondary option for those who fail to quit using approved therapies but remain motivated to quit.1
References