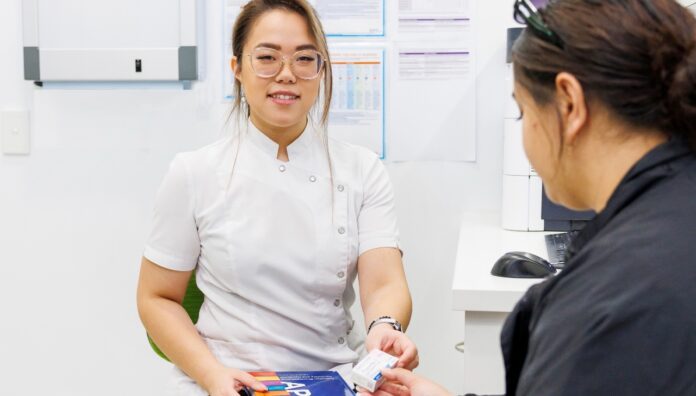 As the International Pharmaceutical Federation (FIP) World Congress of Pharmacy and Pharmaceutical Sciences draws to a close, yet another big scope of practice change has been announced.
Australia has showcased several regulation changes in front of a world stage this week, including the revelation that the North Queensland Pharmacy Scope of Practice Pilot will expand statewide. 
From today, New South Wales Health Minister Ryan Park MP announced that Australia's most populous state will become the nation's first jurisdiction to authorise the extended supply of oral contraceptive pills (OCP) by pharmacists under the NSW Pharmacy Trial. 
Welcoming the move, President of the PSA NSW Branch Luke Kelly FPS said improving access to oral contraception is essential to improving health care for all Australians.
'Pharmacists participating in the trial will be able to continue the supply of an existing [lower-risk] contraceptive without renewed prescription, better supporting contraceptive adherence as well as saving time and money,' he said. 'This is about making sure that Australians can access safe contraception when and where they need it.'
Lead researcher Dr Sarah Dineen-Griffin MPS  from the University of Newcastle, who presented a session at the FIP Congress about measures to improve the sustainability of the pharmacy profession, said the initiative was designed to meet evolving community needs.
'Early evidence from the first phase of the [NSW Pharmacy] trial suggests we are seeing a very real benefit to patients through increasing the avenues available for treatment,' she said.
Almost 3,000 NSW-based women have accessed the trial for medicines to treat uncomplicated urinary tract infections since it was launched in mid May 2023.
Who is eligible for OCP continuance?
Following the expansion of the trial to include OCP, which was first announced in November 2022, one in two women are expected to access OCP from their local pharmacist.
Eligibility criteria includes patients:
between 18 to 35 years of age inclusive

taking the pill for contraception purposes

who have been prescribed a low-risk OCP in the last 2 years, run out of repeats, or have an expired prescription issued within the last 2 years.
PSA recently launched training for the extended supply of OCP to prepare pharmacists for the trial expansion. NSW Pharmacists can enrol in the NSW – Contraception Essentials training program here, and visit NSW Health for more information on the pharmacy trial.
SA Select Committee issues final UTI report
In breaking news, the final report of the Select Committee on Access to Urinary Tract Infection Treatment tabled in the South Australian Parliament today (27 September).
The report recommends that:
antibiotic medicines to treat urinary tract infections (UTIs) be made available from South Australian pharmacists

 

the program be permanent

 

the model is implemented as soon as practicable.
Welcoming the report's recommendations, PSA South Australia and Northern Territory President Dr Manya Angley FPS-AACPA called on Health Minister Chris Picton MP to accept them in full.
'By implementing the Committee's recommendations, the South Australian Government has the opportunity to improve access to care for patients across our state,' she said. 
'Regional and rural communities across South Australia will benefit enormously from being able to access treatment from their local pharmacist, freeing up our hardworking rural GPs for more complex patient needs.​'
​The Committee's recommendations will be considered by the SA Government over the coming weeks.
The Select Committee on Access to Urinary Tract Infection Treatment's final report can be found here.