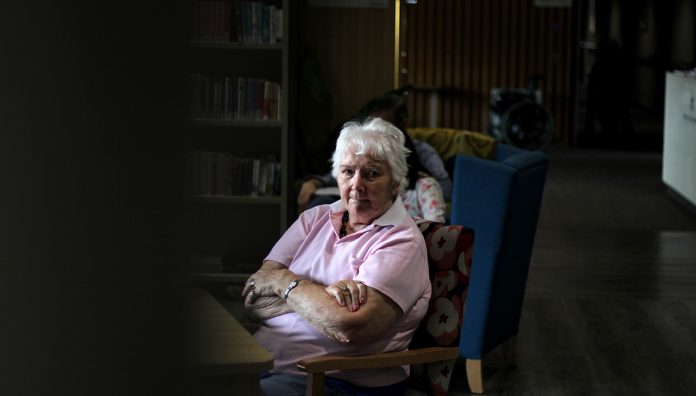 The past 2 months have laid bare fundamental problems in Australia's residential aged care facilities as COVID-19 ripped through more than 100 Melbourne nursing homes, writes PSA National President Associate Professor Chris Freeman.
While Australians have been horrified by media reports of delayed administration of medicines and extensive use of sedatives, pharmacists know these problems are not new.
Pharmacists across settings are confronted with these problems every day, whether this be when undertaking RMMRs, providing aged care QUM services, facilitating DAAs or undertaking medicine reconciliation in hospitals.
Last year's interim report from the Royal Commission into Aged Care Quality and Safety, titled Neglect, detailed well known issues in medicine management – notably use of chemical restraint which could not be justified in 90% of cases, and overuse of sedating medicines.
These findings are supported by the evidence-base revealed in PSA's Medicine safety: take care and Medicine safety: aged care reports which found 98% of people living in aged care have at least one medicine-related problem and 50% of people with dementia are given medicines with anticholinergic properties – worsening confusion and other dementia symptoms.
The aged care workforce is full of people dedicated to the care for our most vulnerable Australians. But our elderly Australians require a higher level of health care than that which is currently available.
Put simply, we need more pharmacists on the ground in aged care to support better use of medicines and better healthcare. That is: more pharmacists to undertake medicines reviews; more pharmacists to support better clinical governance in medicine use; more pharmacists to educate, train and support the aged care workforce.
Follow-up visits, an urgent recommendation from the royal commission's interim report, have been implemented, but their long-term future is not yet guaranteed.
PSA is working hard to ensure the increased investment in aged care made by the Australian Government through the funding of RMMR follow-ups continues for the life of the 7CPA – and beyond.
We are doing this for good reason: follow-ups deliver results.
Pharmacists have reported to me that follow-ups have helped them safely cease medicines considered to be high risk for aged care residents (e.g. antipsychotic and antidepressant medicines).
These interventions are significant: they improve quality of life, reduce falls risk, reduce likelihood of unplanned hospitalisation and even reduce premature death.
At the time of the interim report, I called for pharmacists to work with GPs through collaborative prescribing arrangements. This remains a key missing component of medicine safety in aged care and should be progressed as a matter of urgency.
COVID-19 has had immense impacts on all Australians, but has been particularly unsettling and difficult for vulnerable population groups including residents of aged care facilities.
As the royal commission turns its focus on how the sector has responded to the pandemic, there is an opportunity to build a stronger, safer aged care system – a system made safer through the skills and expertise of pharmacists.
ASSOCIATE PROFESSOR CHRIS FREEMAN FPS, BPHARM, GDIPCLINPHARM, PHD, AACPA, ADVPRACPHARM, BCACP, MAICD is PSA's National President.