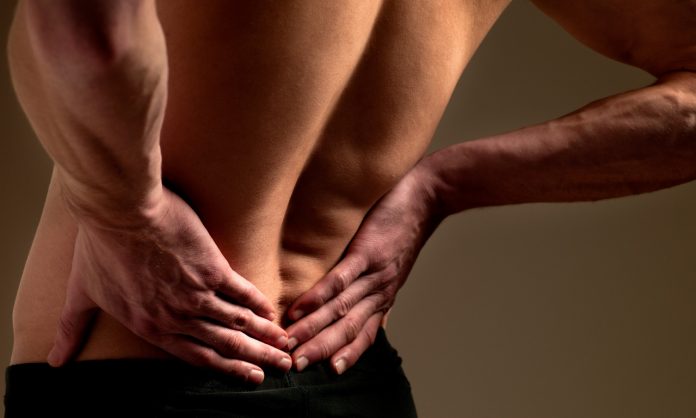 The first PBS-listed treatment for active non-radiographic axial spondyloarthritis will be available immediately to some patients, after the Federal Government negotiated a compassionate access scheme.
Simponi (golimumab) will be available on the PBS from December, to patients with the debilitating form of arthritis who have had an inadequate response or are intolerant to non-steroid anti-inflammatory drugs.1,2
Estimated to affect more than 30,000 Australians, non-radiographic axial spondyloarthritis mainly affects the spine and sacroiliac joints, with primary symptoms including pain and stiffness of the spine.3,4 The disease can progress to spinal deformity and loss of movement.4
Non-radiographic axial spondyloarthritis may not be detectable through x-ray, and because it affects young adults with symptoms that are like a sporting injury, the condition may remain undiagnosed for many years.5
Cabrini Malvern rheumatologist Associate Professor Andrew Östör welcomed the listing, and said it opened up a new line of defence in how adult patients with this form of arthritis are treated.
'Patients eligible for subsidised therapy will be diagnosed by an MRI scan and blood test, and will also need to meet other clinical criteria and show signs of other inflammatory disease, or be positive for the gene (HLA)-B27,' he said.
'A normal x-ray may not reveal the damage, but with an MRI and blood test we can pinpoint inflammation in the spine and pelvic joints.1,4
'It is a complex autoimmune disease that requires early detection and treatment to prevent irreversible long-term structural damage to the spine and sacroiliac joints. Unfortunately, we have seen some cases where diagnosis has taken up to 10 years.'
Treatment with Simponi is administered once every 4 weeks as a single 50 mg subcutaneous injection. It is typically self-administered by the patient after training, or by a healthcare professional.3
Its PBS listing was supported by data from the Phase III GO-AHEAD trial, which showed that patients treated with golimumab had significantly greater improvement in symptoms compared with patients treated with placebo.4
References
Department of Health. Schedule of Pharmaceutical Benefits. 2018. At: www.pbs.gov.au

Department of Health. PBAC July Meeting Outcomes – Positive Recommendations. At: 

http://www.pbs.gov.au/info/industry/listing/elements/pbac-meetings/pbac-outcomes/recommendations-made-by-the-pbac-july-2018

Janssen-Cilag. SIMPONI Approved Product Information. 2017.

Sieper J, van der Heijde D, Doudagos M, et al. A Randomized, Double-Blind, Placebo-Controlled, Sixteen-Week Study of Subcutaneous Golimumab in Patients With Active Nonradiographic Axial Spondyloarthritis. Arthritis Rheumatol. 2015;67(10):2702-12.

Skyes M, Doll H, Sengupta R, et al. Delay to diagnosis in axial spondyloarthritis: are we improving in the UK? Rheumatology (Oxford). 2015;54(12):2283-4.