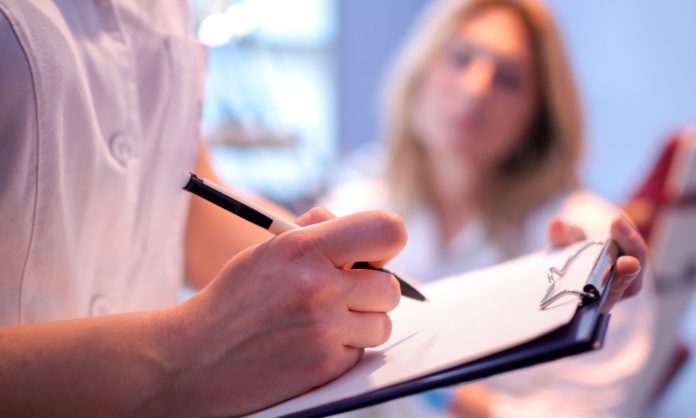 Momentum for pharmacist prescribing continues to grow, with a third of participants at a recent forum calling for the profession to move forward with developing models for the practice in Australia.
For its Pharmacist Prescribing Forum earlier this year, the Pharmacy Board of Australia brought together more than 60 representatives of the healthcare industry, including hospital and community pharmacists, government health department representatives, state and territory pharmacy authorities and consumer representatives.
According to a new report from the forum, the vast majority of participants supported enhanced involvement in prescribing, with strong support for each of the models of prescribing canvassed: prescribing via a structured prescribing arrangement, prescribing under supervision and autonomous prescribing.¹
Participants wanted pharmacist prescribing models to be developed, along with the development of a plan with clear goals and timelines.
Participants also recommended further engagement with key stakeholders and recognised the need to gain more evidence.
The forum also explored where pharmacist prescribing could add the most patient value, finding that the greatest benefits would likely come in the treatment of patients with complex and chronic conditions, and vulnerable populations, such as the aged and socio-economically disadvantaged.
'Combining the expertise of pharmacists as medicines experts with prescribing ability could enhance the quality use of medicines through optimising dosing, reducing polypharmacy through deprescribing where appropriate and improved antimicrobial stewardship,' the forum's report stated.
'Participants identified that the setting and the context of patients was important to consider. Aged care, at transitions of care, rural and remote locations, primary care (e.g. within general practice and Aboriginal Medical Services) and hospitals were identified as having the most potential for benefit.'
Pharmacy Board of Australia Chair William Kelly said the forum identified strong support for enhancing the role of pharmacists in the quality use of medicines by expanding a pharmacist's ability to prescribe.
'Participants highlighted many ways in which pharmacists could enhance timely access to medicines, reduce medicines related misadventures and improve the efficiency and cost effectiveness of the use of medicines,' he said.
'These actions could contribute to reducing unnecessary presentations or admissions to hospitals, reducing hospital length of stay and improved continuity of care particularly for aged care patients, for people with multiple complex conditions and for those living in rural and remote settings.'
PSA National President Dr Shane Jackson has nominated 2020 as the deadline for when he would like to see pharmacist prescribing in Australia.
'Pharmacists are experts in medicine, so who best to prescribe than the pharmacist who has the best expertise around medicines management?' he said.
'Pharmacist prescribing authority would allow pharmacists to apply what they've been trained to do at university,' he told Australian Pharmacist.
'It would reduce the expectation gap between what graduates think they're going to do and what they do in practice.'
For more, read Australian Pharmacist's recent in-depth feature on pharmacist prescribing here.
Ravi Sharma, an independent prescriber from the UK, will visit Australia and work with PSA to provide valuable insights on autonomous prescribing in the UK and how to progress pharmacist prescribing in Australia. Registration is available here.
References
Pharmacy Board of Australia. Pharmacist prescribing forum report. 2018. At: www.pharmacyboard.gov.au/News/Professional-Practice-Issues/Forum-Pharmacist-prescribing.aspx