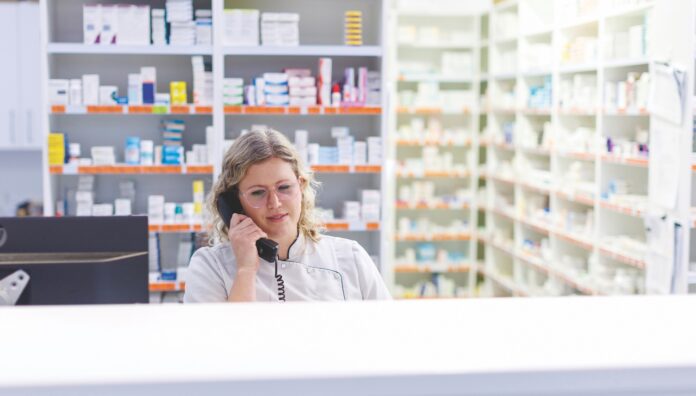 Every week, PSA's Pharmacist-to-Pharmacist Advice Line phones ring hot on a range of different topics impacting the profession.
The P2P Advice Line provides confidential, independent and specialised advice to support and guide pharmacists in their practice, referencing the most up-to-date standards, guidelines and resources developed by PSA and regulatory bodies.
These are the top five questions the P2P experts have been fielding lately.
1. Can you help me meet the end of the CPD year deadline?
From 1 September, the end of the CPD year looms. To remain registered, pharmacists need to accrue 40 CPD credits by 30 September, or 60 for accredited pharmacists.
Pharmacists don't have to complete everything on their CPD plan, but the education modules must be relevant to their scope of practice.
One of the annual CPD obligations is reflecting on how these activities have improved your practice, preferably recorded in MyPSA portal.
These reflections are important to have on hand in the event of:
an audit by the Pharmacy Board of Australia

a professional misconduct investigation

a dispensing error.
Pharmacists can also self-record CPD activities from other sources in their MyPSA portal. Should any difficulties be encountered during this process, contact the P2P Advice Line or PSA Membership Services team for advice.
See Australian Pharmacist's recent round up of top point scorers to boost your CPD credits.
2. What credentials do I need to vaccinate?
Questions about the skills required to administer vaccines are common. They, include:
do I need to redo a vaccination training course if I haven't vaccinated in a while?

when scope of practice changes to vaccination are announced, do I need to update my training?
To maintain vaccination credentials, pharmacists must complete CPD activities each year relating to immunisation. If it's been a while since you completed any vaccination education, PSA's Immunisation Online Refresher Course includes modules to reskill pharmacists to administer the latest vaccinations.
According to state and territory vaccination regulations, pharmacists must be trained to provide all vaccinations they plan to administer. PSA education activities that can help pharmacists upskill include:
Those self-educating need to remember to record the resources used in the MyPSA portal. This may be useful if a patient experiences an adverse reaction to a vaccination and an audit to assess appropriate skill level is conducted.
Changes to vaccination regulations occur regularly, including recent updates to the Australian Technical Advisory Group on Immunisation (ATAGI) COVID-19 booster advice. To keep up to date with new guidelines, pharmacists are advised to check the ATAGI website regularly.
Haven't completed the government-sponsored COVID-19 Vaccination Training Program yet? Vaccinating pharmacists will no longer need to complete the training to administer the COVID-19 vaccination from 1 October 2023, but the training remains mandatory until then.
3. Where can I access training and practice resources to provide medicines by injection?
Regulation changes for administering medicines by injection are becoming more frequent, including administration of:
long-acting injectable buprenorphine

unscheduled medicines such as B

12 

injections

other types of medicines such as

denosumab

and

secukinumab.
The PSA's Administering medicines by injection course is frequently updated with new modules for specific injectable medicines so that pharmacists can keep up with these regulation changes.
Before administering any medicine by injection, it's important to check the requirements in each state or territory by visiting PSA's Summary of legal authority for pharmacist administration of medicines by injection. It's also preferable to complete the training required to become a pharmacist immuniser.
To ensure the Professional Practice Standards for Administration of a Medicine are met, refer to PSA's Guidelines for pharmacists administering medicines by injection.
4. What training do I need to participate in urinary tract infection pilots and programs?
UTI pilots and programs are now running in Queensland, New South Wales, the ACT, Western Australia, and soon Victoria. Pharmacists have been wondering what training is required to provide the service.
Particularly in WA, there has been confusion about training as nitrofurantoin 100 mg is the first-line antibiotic and trimethoprim 300 mg is the second-line option due to antimicrobial resistance. This differs from other jurisdictions.
PSA's Managing uncomplicated cystitis (Urinary Tract Infection) training course is applicable to all states and territories.
But the protocol in each jurisdiction differs slightly, so it's important to check the legislation requirements in the state and territory you are practising.
5. How do I meet state requirements for the new ODT program?
Changes to the Opioid Dependence Treatment (ODT) program came into effect on 1 July 2023 , with the P2P Advice Line engaged by NSW Health to provide guidance for pharmacists at short notice over the first weekend.
Pharmacists have adapted to the rapid change well, with the number of calls coming through to the advice line significantly decreasing since pharmacists have become familiar with the new process.
However, as a general reminder, all Pharmaceutical Benefits Scheme prescriptions for the ODT program now need to meet each state and territory's Schedule 8 legislation to be valid. ODT scripts should also not be altered unless authorised by the prescriber. Pharmacists also need to ensure they are continuing to follow all relevant state and territory legislation when dispensing and providing ODT.
If a refresher on providing the updated ODT service is required, pharmacists can access PSA's recorded webinars on:
While the webinars were designed for NSW and Victoria, there is still information applicable to other jurisdictions.
Still have questions? Or do you have a different practice query you need help with? PSA members have access to the Pharmacist-to-Pharmacist Advice Line on: 1300 369 772 – Option 5, or Between 8.30am and 5.00 pm Eastern Standard Time, Monday to Friday and via P2Padvice@psa.org.au.
PSA Professional Practice Standards applied in this article: