It has been a big week for pharmacy scope of practice, with three states announcing changes to pharmacist prescribing.
Scope of practice updates have continued to roll in, as the need for different models of care continues to emerge. 
To ensure timely and affordable access to care, here's how these jurisdictions have recently widened pharmacy scope of practice.
WA starts a UTI program, no pilot first
From last week (4 August 2023), WA-based pharmacists have been able to prescribe certain antibiotics to women aged 18 to 65 years old with uncomplicated urinary tract infections (UTIs), after a state-wide program was introduced.
'Hundreds of thousands of women living in WA will benefit from this policy, particularly in rural and remote [areas] where there are significant barriers to accessing timely care,' said PSA West Australia Branch President Kristian Ray MPS.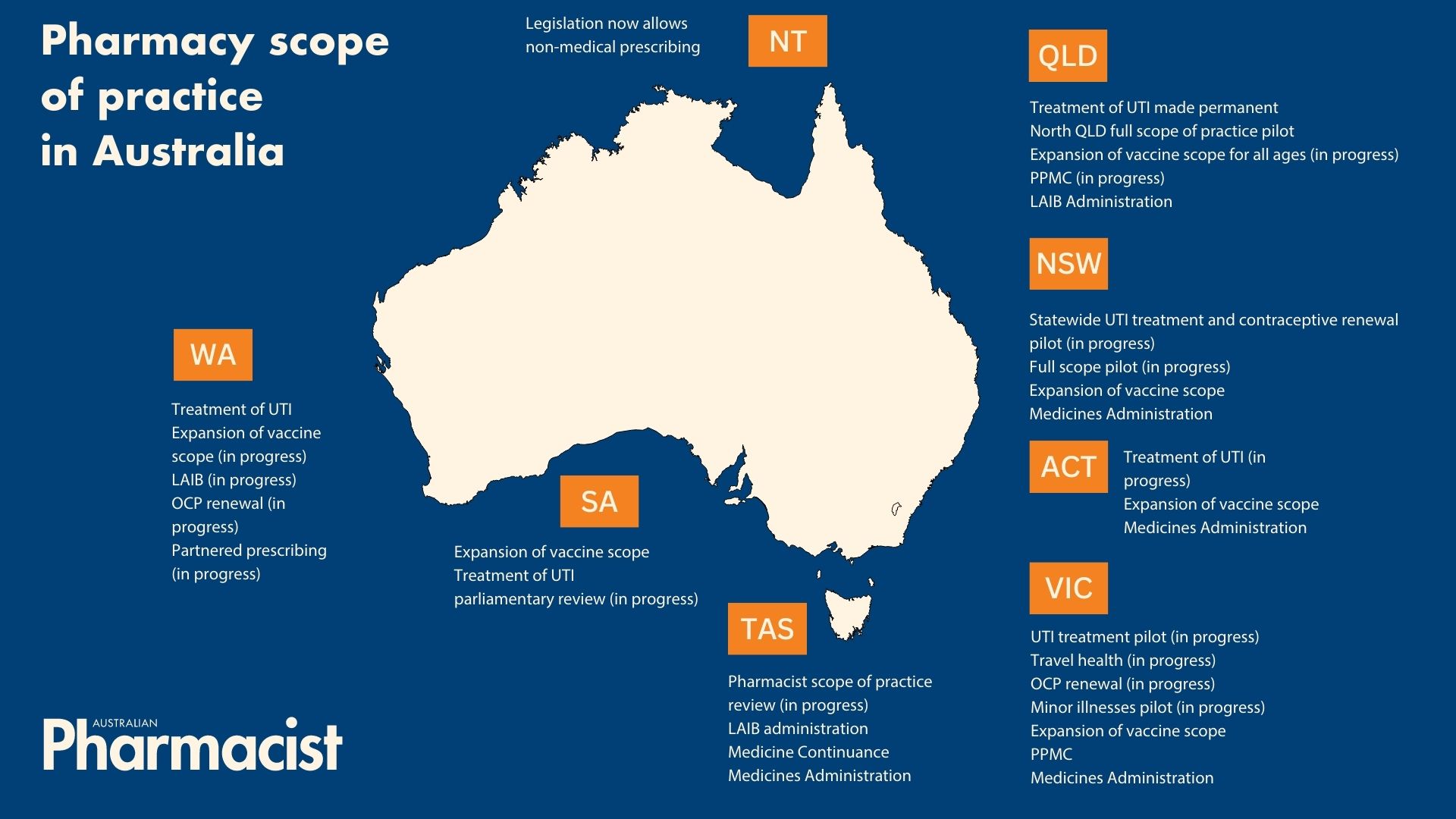 A key difference between the WA service and models in other jurisdictions is that it's a program, rather than a pilot or trial, said PSA WA State Manager Mayli Foong MPS. 
'All pharmacists who have an unconditional general registration with the Australian Health Practitioner Regulation Agency and have successfully completed the appropriate training can provide the service,' she said.
PSA's Managing uncomplicated cystitis (Urinary Tract Infection) training program is one of the courses that authorise pharmacists to supply medicines under the program. However, pharmacists must comply with criteria outlined in the WA Department of Health Structured Administration and Supply Arrangement (SASA), authorising pharmacists to supply Schedule 4 nitrofurantoin or trimethoprim to treat UTIs in low-risk patients. Examples of these criteria include:
supplying nitrofurantoin 100 mg as the first-line antibiotic and trimethoprim 300 mg as the second-line option 

the exclusion of cefalexin due to local resistance patterns

confirming patients haven't been treated for a UTI in the past 6 months, or have had no more than two infections in the past 12 months

details of the supply are required to be transmitted to My Health Record.
Since the program was launched, some clarifications have been sought about the applicability of PSA's training to pharmacists in WA.
'There will be some variations within each state and territory and pharmacists should follow the legal requirements within their jurisdiction,' she said. 'However, the PSA training meets the requirements of the WA SASA,' said Ms Foong.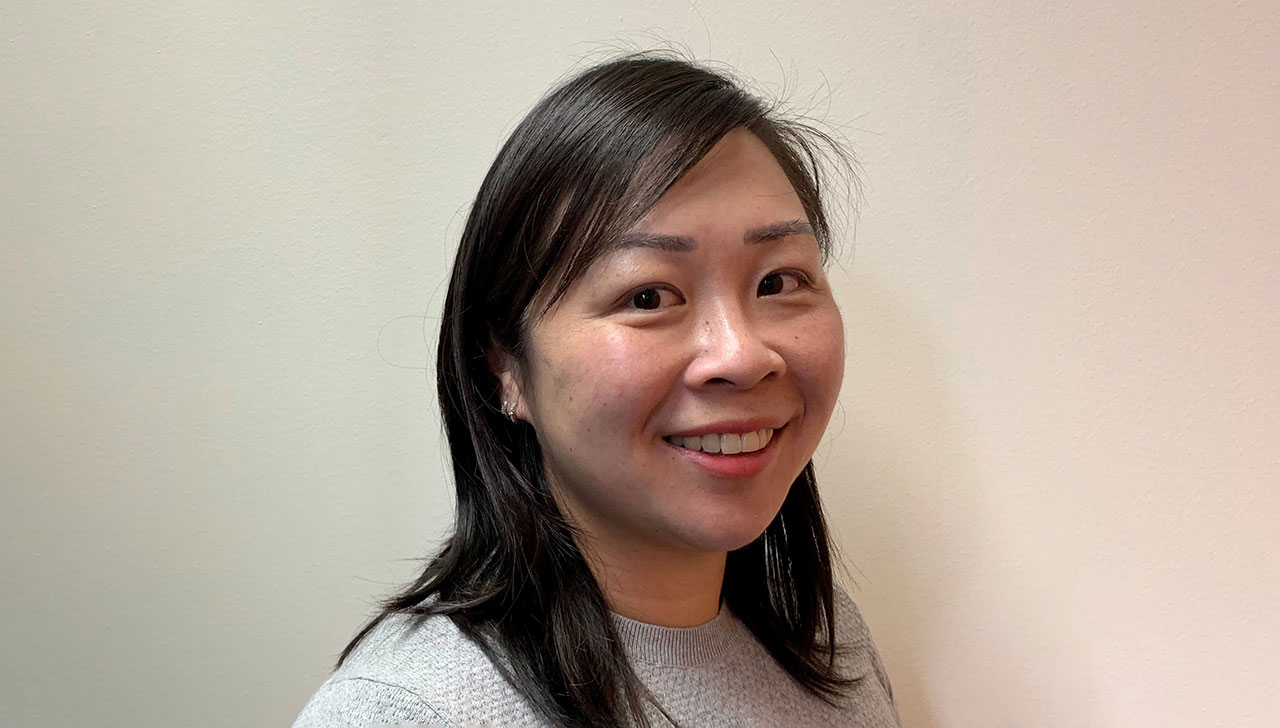 Following PSA's West Australia Branch advocacy to government, WA Minister for Health the Hon Amber-Jade Sanderson announced the following impending scope of practice updates:
pharmacists to deliver all vaccines under the National Immunisation Program

continuing supply of the oral contraceptive pill (OCP) for 2 years from original prescription

partnered prescribing. 
'PSA is advocating for PPMC (partnered prescribing for medication charts) for hospital pharmacists, and partnered prescribing in Residential Aged Care Facilities and GP practice,' said Ms Foong. 
For more information, pharmacists can refer to:
Victoria's pilot to start on schedule
On 3 August, a bill to introduce changes to Victoria's Drugs, Poisons and Controlled Substances Act 1981 was passed by Parliament, allowing the state's 12-month community pharmacist pilot to proceed as planned from October 2023. Services available via the model include:
continued supply of OCPs 

treatments for some mild skin conditions 

antibiotics for uncomplicated UTIs

expansion of vaccination services to include travel vaccinations.
The changes to the Act will persist after the completion of the pilot, and will allow the Secretary of the Department of Health to authorise the use of other Schedule 4 medicines in the future, depending on the needs of Victorians.
Now that the legislation has been updated, the next step is for the Department of Health to announce the required training for the UTI component of the trial, said PSA Victorian State Manager Jarrod McMaugh MPS.
'Every community pharmacist in the state will legally be able to participate, as long as they undertake the training the Department determines is required,' he said.
'Training already made for other states has been presented to the Department, which will confirm which course they endorse, and whether any state regulatory matters within that training need to be updated for Victoria.'
The Secretary then needs to create the list of medicines pharmacists can supply. 'We expect that to include at least nitrofurantoin, trimethoprim and potentially cefalexin,' said Mr McMaugh.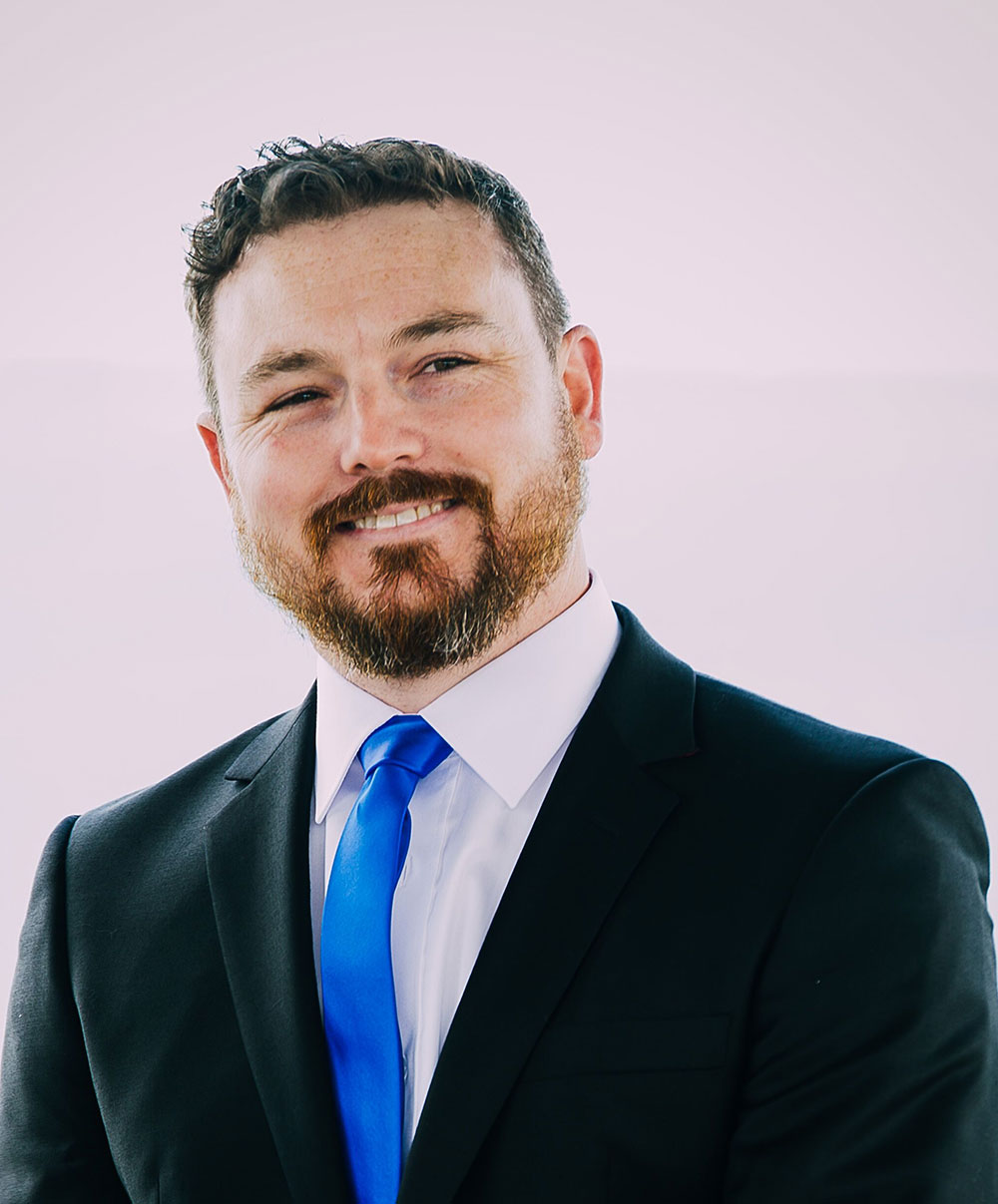 In continuing the supply of OCPs, there will be some regulatory updates of which pharmacists need to be aware. In the meantime, Mr McMaugh suggests pharmacists refresh their knowledge on:
whether patients should continue with an existing OCP or be referred back to their GP for assessment

when to opportunistically refer patients back to their GP for other health matters.
New South Wales UTI trial expands
After a successful 2-month feasibility period, the NSW UTI trial expanded 10-fold on 31 July. Now, 1,000 pharmacies are able to offer the service, with an OCP resupply trial also scheduled to commence next month.
Since the UTI pilot launched in May this year, 94 participating pharmacies have conducted nearly 900 consultations. The trial has been particularly popular in regional, rural and remote areas, where access to care is more difficult.
This is something Karen Carter FPS, who owns pharmacies in the rural north-eastern NSW towns of Gunnedah and Narrabri, has seen first-hand.
'It can be a 3–6 week wait to see a GP in some towns, so to have this service where we can screen and either treat or refer on is wonderful,' she said.
The cost of care can be another deterrent, with less GP practices offering bulk-billed services.
'The fact that New South Wales Health is paying for [UTI trial] consultations is fantastic,' said Ms Carter. 'It removes the cost barrier for people to access care.'
The readily available service, which is also offered on weekends, has also prevented emergency department (ED) visits. 'One patient who received treatment on Saturday at lunchtime, would not have seen a doctor unless she went to ED,' said Ms Carter.
So far, the feedback from patients has been overwhelmingly positive, with local women 'thankful' for the ease of access. 'A lot of women put off seeking care, so having access to quick screening and treatment means they can come in when they get symptoms of a UTI,' she said.
The benefits flow on to the providers of the service, too. 'Our pharmacists are very satisfied that they can perform this service,' she said. 'The increased scope of practice is more rewarding for them as well.'