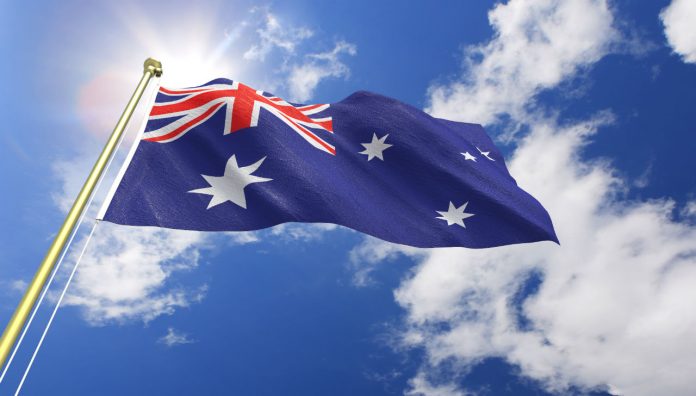 Respected pharmacists featured prominently in the Australia Day 2019 Honours List, with PSA President Dr Chris Freeman saying that the recipients, 'set an inspiring example for our profession'.
PSA members Grant Kardachi FPS, Dr Geraldine Moses FPS, Emil Dan FPS, Dr Carol Armour FPS and Dr Ross Holland MPS were awarded the status of Member of the Order of Australia (AM).
Geoffrey Pritchard FPS and Leonard Levy MPS, also PSA members, received the Medal of the Order of Australia (OAM). Pharmacists Jim Siderov and Paul Sinclair were also bestowed with AM honours.
Dr Freeman said that the pharmacy profession was 'well represented' in the 2019 awards and thanked the recipients for their efforts.
'I applaud all of the exceptional pharmacists for their tireless dedication to their profession, to their community's health and to their peak national body, PSA,' Dr Freeman said.
'It's inspiring to see so many pharmacists honoured for their pioneering work to improve Australia's health.'

Image caption: Dr Geraldine Moses FPS and Grant Kardachi FPS
A range of expertise
The recognised pharmacists come from a number of different backgrounds and areas of specialty.
South Australian pharmacist Mr Kardachi is a former National President and current National Board Director of PSA. He has owned community pharmacies and been an advocate for research projects in medication management.
Queensland-based Dr Moses works in hospital pharmacy as a drug information consultant and clinical pharmacist, while running the Australian Dental Association's national drug information advisory service Pharma-Advice. She has served as a member of the PSA Queensland Branch Committee and received PSA's esteemed Bowl of Hygeia Award in 1993.
Mr Dan, from Sydney, received a PSA Lifetime Award of Excellence in 2009 and has since become a PSA Life Fellow. He spearheaded asthma research in Australia, founding the anti-allergy and asthma treatment initiative Allersearch. Some of his pioneering work in this space includes research for smoking cessation services in pharmacy at the Woolcock Institute of Respiratory Medicine, and lecturing for PSA and the Asthma Foundation.
Dr Armour, also hailing from Sydney, was recognised for her service to medical education and asthma management. She is a Professor of Pharmacy and Associate Dean of Career Development, Sydney Medical School at the University of Sydney.
Dr Holland, a PSA Life Fellow from NSW, was honoured for his service to pharmacy practice, medical education and professional organisations. He is a former Dean of Academic Studies at the Australian College of Pharmacy Practice and a Past Faculty Member of the World Health Organisation Regional Teacher Training Centre, South Korean Clinical Pharmacy Association.
The director of Pharmacy Services at the Sydney Olympic Games, Mr Pritchard is a PSA Life Fellow and served as a Liaison Officer for the PSA NSW Branch. He has also held a number of roles at the Pharmacy Council of NSW.
Mr Levy has made ongoing contributions to PSA Victoria and The Pharmacy Board of Victoria. He has been the Councillor and Chair of several committees for the Victorian branch of PSA.