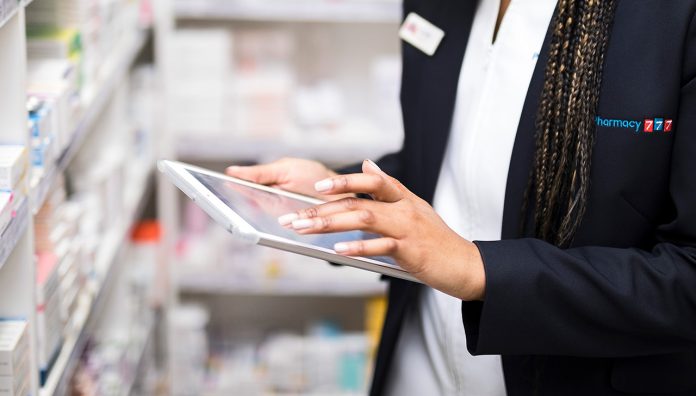 Increasing numbers of pharmacies across the country are now accepting electronic prescriptions, with pharmacists reporting the new system is making life easier – after a little patient education.
Andrew Robinson MPS from Amcal+ Pharmacy Tooronga in Melbourne, said quite a few electronic prescriptions were now coming into the pharmacy each day, across a range of patients and prescription types. 
Although pharmacists needed to adapt to the new workflow, implementing electronic prescriptions was not as hard as keeping up with rapid legislative changes during the pandemic, he said. 
'I think any pharmacist will find the workflow changes a challenge, but not as difficult as they might imagine,' Mr Robinson told Australian Pharmacist.
'It's more getting into the habit of checking a virtual queue rather than a physical one, although we are still using the physical baskets as well. The key is to get it up and running and then refine the way you manage the scripts in and out.'
The increase in faxed and emailed prescriptions in recent months highlighted the usefulness of electronic prescriptions, Mr Robinson said, and how they will ultimately make pharmacists' – and patients' – lives simpler.
'The pandemic has made our workload much more cumbersome and less efficient due to many faxes and emails from doctors for patients with no warning or notification,' he said.
'But if e-scripts were widely available, it would be much easier as the script would be with the patient, even if they had not physically seen the doctor.
'It's a game changer now, and will be into the future.'   
Using an electronic token was also more practical, he said, with no staples or prescriptions pulled from the depths of someone's handbag.
'And there is nothing [physical] to return to the patient; it is all very easy,' he added.
Monique Allekian, pharmacist manager at Chemist Warehouse Victoria Gardens, also in Melbourne, said her pharmacy was receiving about five to 10 electronic prescriptions per day. 
'I think that's going to increase – we've had a lot of medical centres call and ask if the pharmacy accepts e-scripts,' she said.
'There are benefits for everyone: patients, pharmacists and prescribers.'
A key benefit for patients is having easy access to their prescription, while for pharmacists it is about ease of use, she said.  
'I was surprised how easy it was,' Ms Allekian told AP.
'The QR code can only be used once, so there's no risk of duplication. There's also less paperwork and less chance of a dispensing error, because once you scan it all the information is there.'
Ms Allekian said this means pharmacists could dispense scripts more efficiently and more accurately.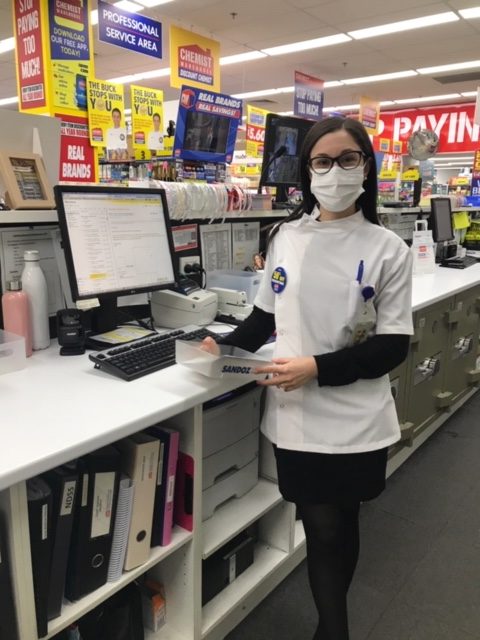 Focus on patient education
The main challenge lies with patients that have multiple prescriptions and repeats, as the current system requires a different token for each prescription. However, this will become easier with the introduction of the Active Script List later this year, which will allow patients to give consent for a pharmacy to access all their prescriptions.
'Patient management of the tokens is a bit tricky for patients with several tokens or repeats,' Mr Robinson said.
'If the patient has a one-off item it is so easy, but managing multiple in an SMS chain, or email, is a little overwhelming for some, which means it is a bit more work for us trying to help them find and manage those tokens.
'We have ended up printing tokens for patients with scripts on file and adding the token to the physical file as there is no other way for them to manage them all at this stage.'
Ms Allekian agreed, and said patient education was important.
'The big challenge is if a patient is on multiple medicines, then loading five different links can become a bit tedious, but that will change,' she said.
'Another challenge is when patients come back for their second repeat and are confused where their script is. [Electronic prescriptions] are a new thing for them as well, so they need to be educated. 
'We show them that we can easily press a button and they receive their repeats straight away. As patients get used to it and it gets rolled out more extensively, it will become easier.'
Overall, patients have given positive feedback about the changes, and Ms Allekian said many were eager to use the new system. 
'Most people come in and are excited about it,' she said.
'Some people are unsure exactly how it works, so when we dispense the prescription we counsel them and let them know they'll get a text with their repeat.'
Do you have questions about electronic prescriptions? Call PSA's electronic prescriptions 
advice line on 1300 955 162 between 8.30 am to 7.00 pm AEST or click here to send an email.