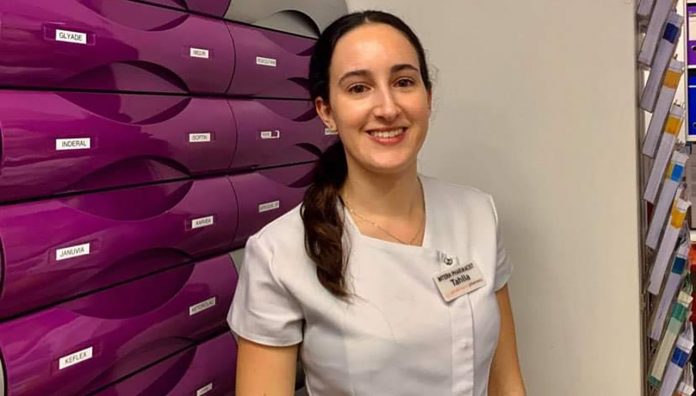 While the pandemic may be keeping Australians apart physically, for one intern
pharmacist, it has been the perfect time to bring the generations in her community together.
Working at the Gerald Burns Pharmacy in Bicton, Western Australia, Tahlia Parisella set up a penpal program between patients at the pharmacy and a local primary school after seeing firsthand the loneliness and social isolation experienced by many older people.
'When I started my internship last year, I would do our weekly medicines deliveries, mainly Webster-paks,' she told Australian Pharmacist.
'A lot of our elderly patients would want me to come inside to have a cup of tea or coffee and a chat. Sometimes I was the only person they would see for a week, or at least a few days.'
Determined to help, and needing a project for her public health promotion, Ms Parisella and her preceptor landed on the idea of a letter exchange. They were inspired by the television show 'Old People's Home for 4 Year Olds', which shows the positive impact socialising with younger (and older) generations can have.
'In the show, the four-year-olds went into the nursing home to spend time with elderly people, and the health outcomes for the older group increased dramatically,' Ms Parisella said.
'We wanted to emulate this in a community pharmacy setting, and find a safe way to facilitate communication between elderly patients who are vulnerable and lonely, and primary school kids who might not get to interact with older people.
'Social isolation has become so much more prominent because of COVID-19, and with pharmacists being so accessible to older patients it was a good option for us to reach out to them and see if we could help.'
Over the past 2 months, 25 patients have participated in the program, along with 25 students in Years 4 to Year 6 at Bicton Primary School. The two groups send each other regular letters, writing about everything from TikTok to what it was like living through a world war.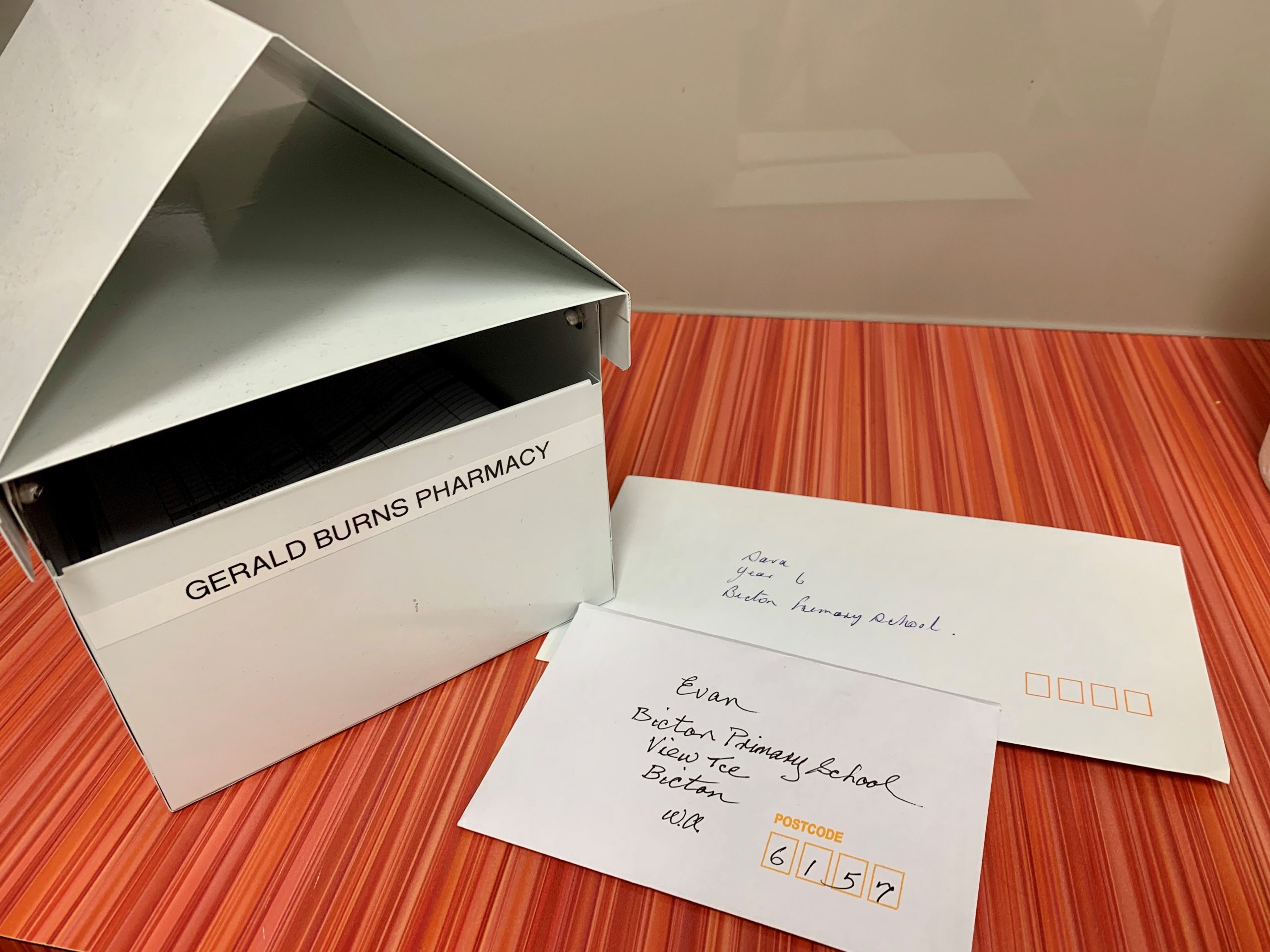 'We've had really good feedback from our elderly patients; we often get people coming in and asking if their next letter has arrived,' Ms Parisella said.
'People have said it's their favourite thing about this year … Some have the most incredible stories to share and are prone to being a bit lonely and vulnerable [and] this program gives them something to look forward to.'
The initial plan also involved the penpals meeting in person, although COVID-19 has put that on hold for now. But even without a physical meet-up, the program has still helped create connections between two groups who might not otherwise interact.
'The whole project was about loneliness and social isolation,' Ms Parisella said.
'These are linked to things like cognitive decline, cardiovascular disease … They have been shown to be as detrimental as more common risk factors like obesity. So that's what I wanted to target.'
PSA WA Branch President Dr Fei Sim said the public health program showcased how integral community pharmacists are within their communities.
'It provides an alternative lens to holistic healthcare provided by pharmacists in the community, which extends beyond conventional consultations [and is] very innovative and impactful,' she said.
'While a lot of the focus has been on COVID-19 in recent times, it is important we don't neglect other health conditions, including those relating to mental health.
'I commend Tahlia and her colleagues for setting up this program that is not only heartwarming but of great benefit to both the patients and school children and is something that could easily be implemented in other pharmacies.'