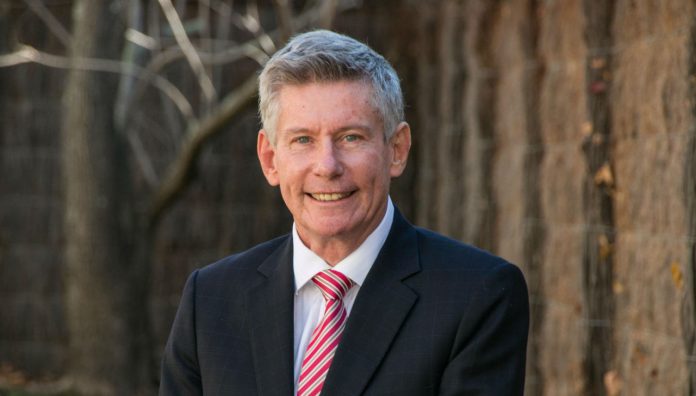 The Queen's Birthday honourees included seven pharmacists, acknowledging their diverse contributions to the profession, and speaks to pharmacy's impact in healthcare.
The pharmacists recognised represented a variety of different specialties within the profession, speaking to the diversity of ways in which pharmacists contribute to their communities and the healthcare profession.
Those recognised included Carlene Smith, who was awarded an Order of Australia for her work in community pharmacy and professional organisations which has spanned several decades.
'I felt that the award was really for the work I have been doing in changing how pharmacists work over many years,' she told Australian Pharmacist.  'Someone once called me a "Change Manager" and I think it fits with what I do.'
Mrs Smith was joined by former PSA National President Warwick Plunkett, who was recognised for his work in professional organisations.
PSA National President Dr Chris Freeman said that the recognition speaks to the widespread contributions of Mr Plunkett and Mrs Smith.
'It is pleasing to see Warwick and Carlene's service to the pharmacy profession and the broader healthcare system recognised at a national level, and for that PSA extends its congratulations,' he said in a statement.
David and Dianne North were also recognised for their work in community pharmacy, and were awarded the Medal of the Order of Australia (OAM) for service to the community of the Illawarra.
Mr North, a PSA member, has worked with PSA to enable professional development opportunities for pharmacists in the Illawarra area. Mrs North has presented at PSA conferences, and is a former recipient of PSA's Jack Thomas Perpetual Trophy and Excellence in Pharmacy Practice Medal.
Other OAM recipients included Juliet Seifert, following decades of work in the pharmaceutical and therapeutic goods industries. Her work as an Inaugural Member of the Australian Therapeutic Goods Advisory Council and Executive Director of the Australian Self-Medication Industry from 1989-2010 was particularly notable.  
Also honoured was co-founder of the billion dollar Epic Healthcare Group and Icon Group and co-owner of Epic Pharmacy, Catherine Reid. Ms Reid, a longtime PSA member, was recognised as a member of the Order of Australia for her service to healthcare delivery, as well as her philanthropic efforts through the Epic Good Foundation.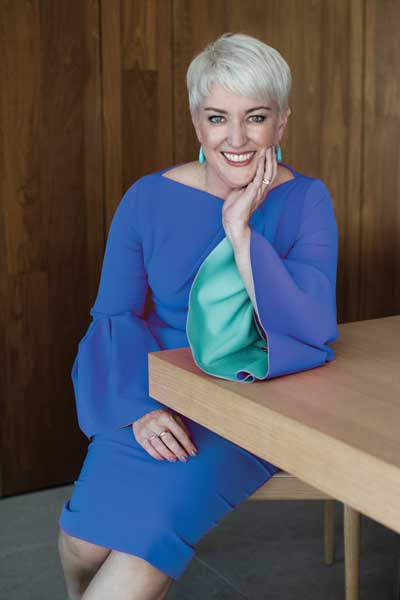 Image: Queen's Birthday honouree, Catherine Reid
Ms Reid's career, which has now spanned many years and facets of healthcare, credits her time in community pharmacy with laying a solid foundation for success in the field.
'I spent many years working in community pharmacy, and really enjoyed the close and direct relationships with patients that was a key part of that role. It has definitely influenced our 'patient-first' focus at Icon Group, ensuring that the patient is always at the forefront of our thinking, she told Australian Pharmacist.
Meanwhile, Professor Maree Therese Smith, also a longtime PSA member, was honoured as a Companion of the Order of Australia (AC) for her service to science through pioneering research and innovation in the treatment of neuropathic pain, as well as her contribution to creating gender equality in the profession.
'Maree has been a member of PSA for 43 years and during this time has made countless contributions to the fields of pharmacy and pain research,' Dr Freeman said.  
'Being bestowed the highest level of honour within the Order of Australia is recognition of the impact her work has had on Australia's healthcare system.'
The future
Mrs Smith, a lifetime PSA member, said that she hoped the recognition of pharmacists would help to establish the case for increased professional services within the pharmacy profession, which she noted have often been conducted by pharmacists with no formal remuneration.
Meanwhile, Ms Reid emphasised the importance of the accessibility of pharmacists, and the need to keep pace with technology to continue to help their communities.
'The accessibility of pharmacists has always been an extremely strong positive contributor to the role we play in the healthcare industry – we are the only health care professionals you can walk in and see immediately, over extended hours, without an appointment,' she told Australian Pharmacist. 'As digital tools open up accessibility to health care providers, pharmacists need to ensure that we digitise and keep pace with those changes to avoid losing that advantage.'
Dr Freeman reflected on the promise of the pharmacy profession moving forward.
'I sincerely congratulate all of today's Queen's Birthday Honours recipients and thank them for their ongoing service to the pharmacy profession and their local communities,' he said.
Lead image: former PSA National President Warwick Plunkett