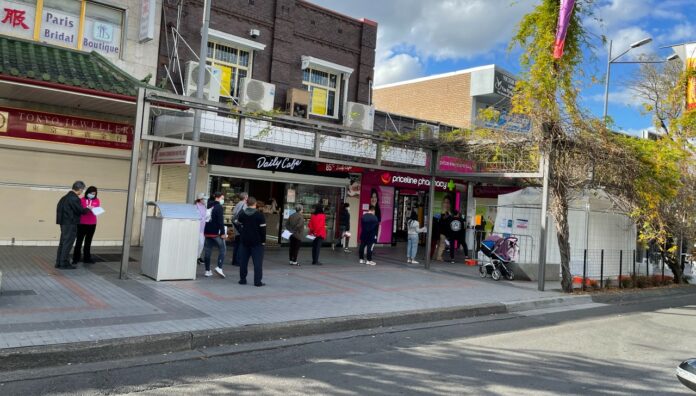 Pharmacists on the frontline discuss a dip in AstraZeneca vaccine demand and the outcome of an erroneous announcement about the Pfizer vaccine in Victoria.
COVID-19 cases at a glance
New South Wales cases remain concerning, with

1,116

announced today as the outbreak's death toll

reaches 100

.

Cases in Victoria have spiked, with 120 recorded today. The state's COVID-19 strategy has now shifted from 'eliminate' to 'keep as low as possible while we vaccinate'.

After the Australian Capital Territory's lockdown was extended by 2 weeks, there was an increase in cases reported today, with 23 new infections. 
Up until a couple of weeks ago, Cabramatta-based pharmacist Quinn On MPS was vaccinating hundreds of patients a day, with 3,000 doses administered across 2 pharmacies within the first 3 weeks.
But when the government announced they had purchased 500,000 Pfizer doses from Poland a couple of weeks ago, Mr On said he noticed a significant dip in demand for the AstraZeneca vaccine.
'After [the announcement] we were administering 60–90 per day, so we're talking more than a 50% [reduction] straightaway,' Mr On, who has been a PSA member for more than 30 years, told Australian Pharmacist.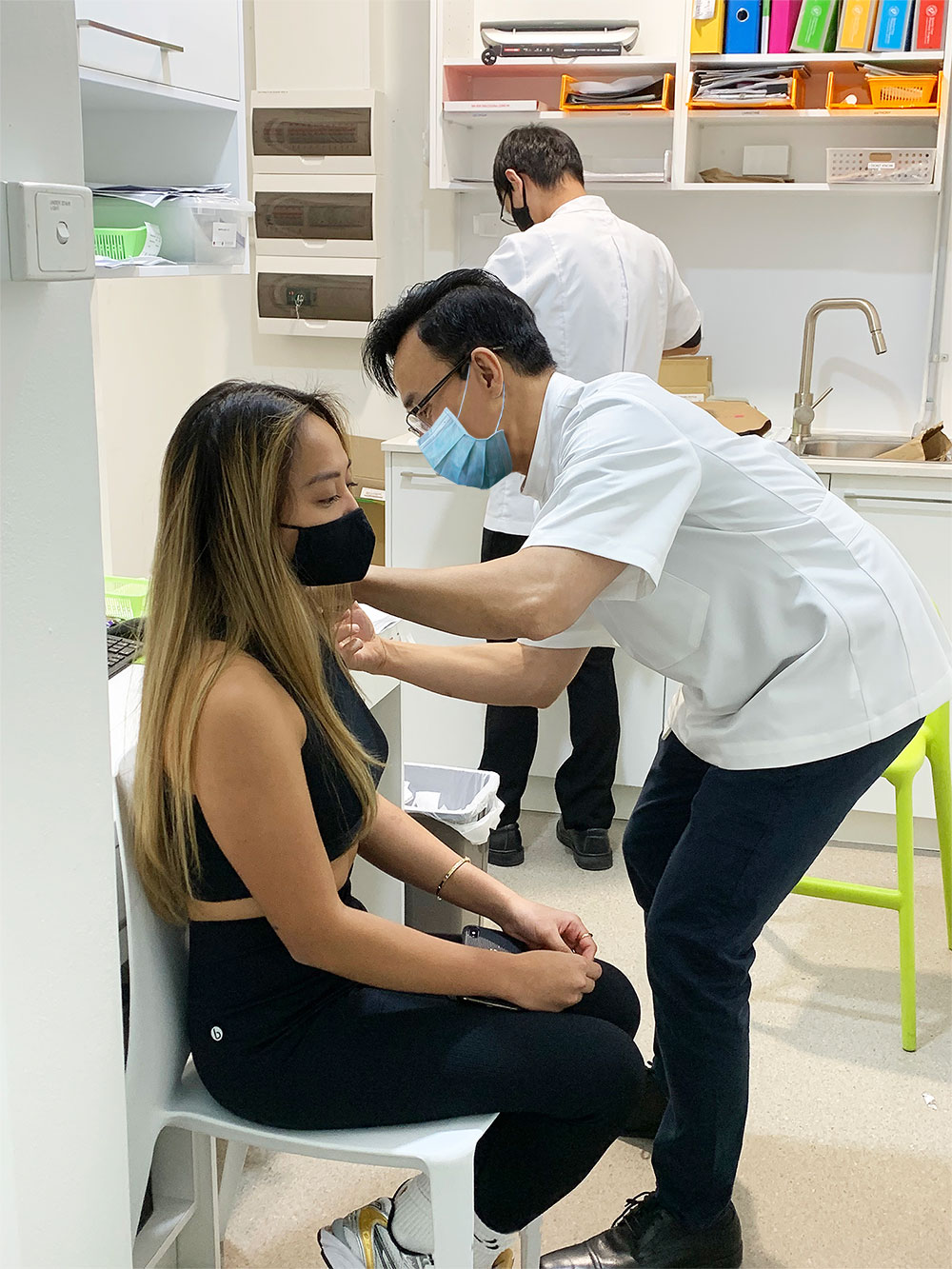 According to Mr On, this was far from an isolated incident. As a Priceline pharmacy owner, he is a member of the organisation's NSW and national WhatsApp groups, along with hundreds of other pharmacists.
Many had a similar observation to Mr On, noting that patients increasingly said 'No thanks, I'll go with Pfizer'.
With Prime Minister Scott Morrison announcing yesterday that the government has procured a further half million doses of the Pfizer vaccine from Singapore, it remains to be seen what impact this will have.
But now that Mr On has been vaccinating patients for over a month, he has experienced another upswing in patients who have returned for their second dose. 
'Towards the end of last week, it lifted back up to about 100–120 a day,' he said. 'On Saturday, we did [around] 150, and then on Monday, about 140–150 as well.'
Despite vaccinations picking up, many patients are still requesting the Pfizer vaccine, who Mr On will refer on to a local GP.
'The [local] GPs are getting the Pfizer [vaccine] now, so we see a line of people outside the [clinics],' he said.
Pfizer announcement causes stress for pharmacists
Following a statement (and later retraction) on Monday by Victorian Health Minister Martin Foley that the state's pharmacies would begin stocking the Pfizer vaccine, several news outlets picked up the story. 
Among them was a local south-west Victorian publication, which listed pharmacies in the region by name.
This included Camperdown Pharmacy, which was inundated with patient inquiries about the Pfizer vaccine the following morning.
'I had six phone calls between 9.00 am and 9.10 am and I didn't even answer all the calls because we have two phone lines,' pharmacist in charge Sarah Venn MPS said.
Ms Venn said the mishap caused confusion in patients when they were informed the pharmacy doesn't stock the vaccine.
'[When] we said "we don't have it, we're never going to get it, they [said] "well it was on the news",' Ms Venn told AP. 'We were already [busy] administering 20 plus vaccines on top of our daily workload.'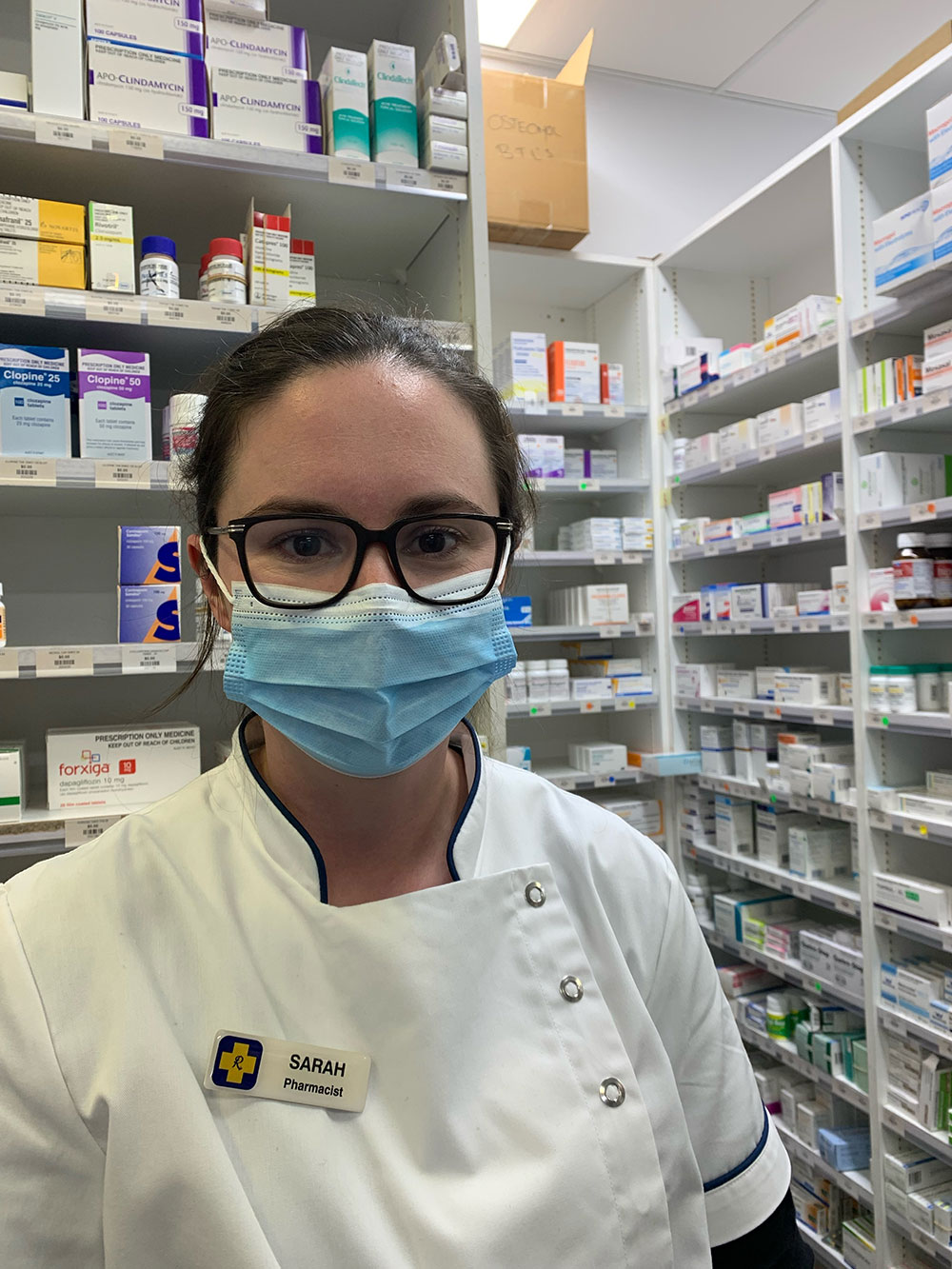 Despite the extra workload, Ms Venn said the inquiries gave her a chance to talk with patients about the AstraZeneca vaccine. One patient who came into the pharmacy for a Pfizer vaccine even left with a dose of AstraZeneca.
'That's why the accessibility of pharmacies is just fabulous,' she said.
Some of Ms Venn's patients have also expressed frustration about how difficult it is to book into the local vaccine hub, which runs twice a week, with some spending several hours on the phone.
Word is spreading about the vaccine's easy accessibility in the pharmacy, however, including via patient testimonials and the other local newspaper in town, which is set to publish a story about the pharmacy vaccinating patients with AstraZeneca.
'It's just easy,' Ms Venn said. 'You can just come to the pharmacy and get [a vaccine] whenever you want.'
New conditional treatment recommendation for COVID-19
At the end of last week, The National COVID-19 Clinical Evidence Taskforce announced three recommendations on the use of sotrovimab as a COVID-19 treatment.
These include considering sotrovimab for adults who do not require oxygen and who have one or more risk factors for developing severe COVID-19, such as diabetes, obesity and moderate to severe asthma. In these patients, sotrovimab is recommended within 5 days of symptom presentation.
If patients meet these conditions, an individual decision on the appropriateness of sotrovimab's use should be made, based on factors including the patient's risk of developing severe COVID-19, age and vaccination status.
As evidence is lacking around sotrovimab's efficacy in treating 'key patient subgroups' and COVID-19 variants of concern, the Taskforce recommends careful data collection on indications and patients outcomes. 
Pharmacist alert for ivermectin prescriptions
PSA released a statement today regarding ivermectin following reports from pharmacists about an increase in presentations of prescriptions for the medicine, with some patients not disclosing what it is for. 
The approved indications in Australia for ivermectin are for the treatment of roundworm infections, scabies and inflammatory rosacea. 
According to Therapeutic Goods Administration (TGA) advice, ivermectin has not been approved in Australia (or other OECD countries) to prevent or treat COVID-19.
The National COVID-19 Clinical Evidence Taskforce also issued a strong recommendation: 'Do not use ivermectin for the treatment of COVID-19 outside of randomised trials with appropriate ethical approval'. 
In line with the TGA and National COVID-19 Clinical Evidence Taskforce, PSA recommends that pharmacists decline supply of ivermectin if they are unable to establish intended use of an ivermectin prescription. 
'The care, wellbeing and safety of the patient should be at the centre of all pharmacy practice,' PSA National President Associate Professor Chris Freeman said. 
'It is important in ensuring the safe and quality use of medicines that pharmacists satisfy themselves that ivermectin use aligns with the principles of evidence-based medicine, and that the benefits of treatment outweigh the harms.'
A/Prof Freeman said some doctors may prescribe ivermectin for off-label use, taking into account potential risks and benefits and with appropriate informed consent. 
'However, given the lack of evidence to support use of ivermectin for COVID-19, it would be difficult for a pharmacist to professionally justify off-label supply of ivermectin outside of a well-designed clinical trial,' he said.
PSA National Vice President Renae Beardmore added that whether or not to dispense a medicine is a clinical decision pharmacists are responsible and accountable for. 
'This may mean that at times, the medicine prescribed will cause harm and is not appropriate, [which] is where pharmacists work collaboratively by consulting the prescribing doctor,' she said.
'As outlined in the profession's code of conduct and code of ethics, pharmacists must practise in accordance with the current and accepted evidence base of the health profession.' 
Ms Beardmore stated that anyone prescribing any medicine without clinical justification and against government advice puts themselves and their patients at risk, and should be reported to AHPRA. 
'PSA stands behind our pharmacists in making these decisions,' she said.
Vaccinate all healthcare professionals now
Despite PSA welcoming the NSW government's decision that all healthcare workers in hospitals, aged care and ambulances receive their first dose of the COVID-19 vaccine by month's end, NSW Branch President Chelsea Felkai said more needs to be done.
'Frontline healthcare doesn't just happen in hospitals, it happens in community pharmacies and medical centres,' she said. 'They are [at] an equally high risk of transmission, as evidenced by their frequent appearances on exposure site lists.'
Ms Felkai stated that the community should be able to have the confidence that everyone working in healthcare has followed the health advice.
'That is, being vaccinated to protect themselves, their colleagues, and their patients,' she said.
A/Prof Freeman echoed these sentiments. 'PSA asserts that the [vaccination] requirements must apply in all patient-facing settings, where pharmacists and other health care workers practice – including hospitals, community pharmacies, aged care, general practice and ACCHOs [Aboriginal Community Controlled Health Organisations].'