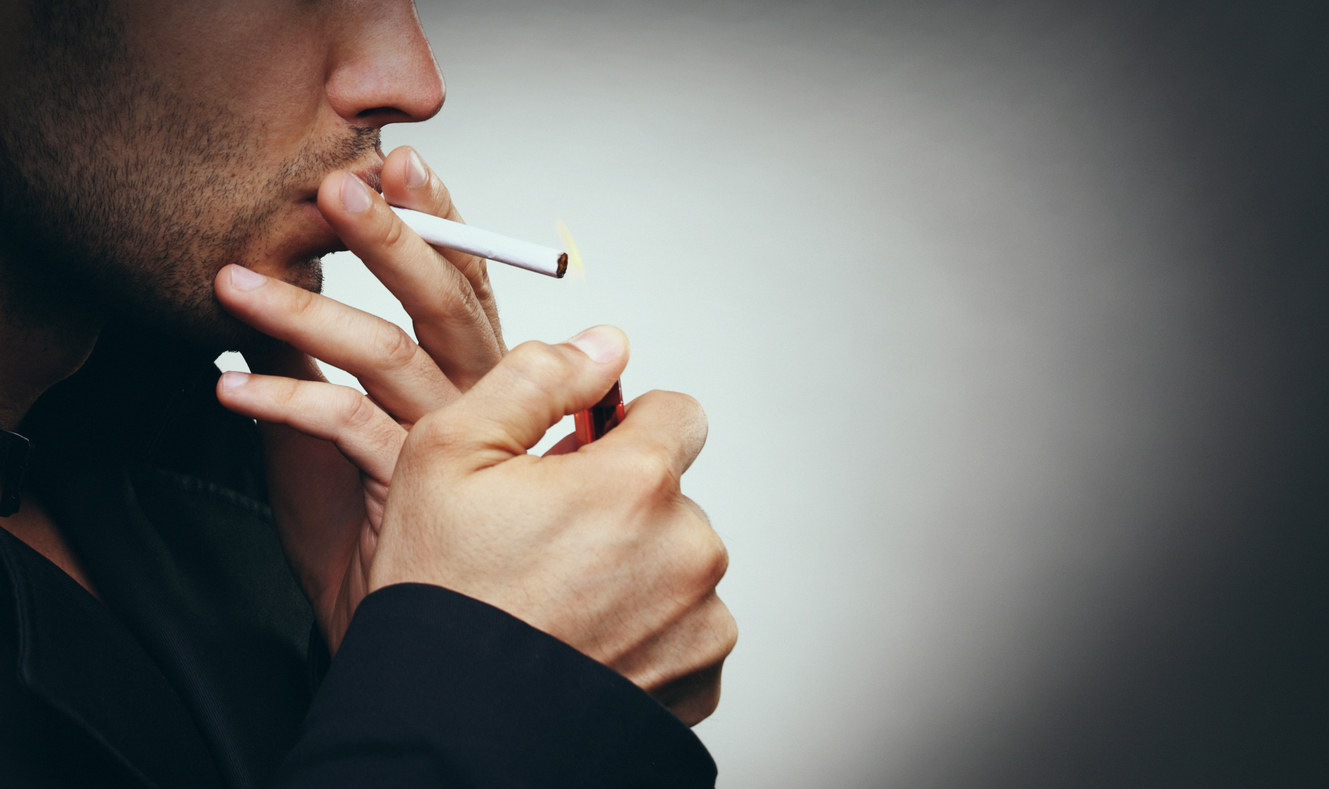 Each year, approximately 15,500 Australian families face the grief and trauma of someone they love dying from a disease caused by smoking. In 2017, smoking killed more people than alcohol and drug (including opioid) overdoses, transport accidents, falls and accidental injuries, murder and intentional self-harm combined.
Smoking is also one of the leading causes of preventable disease in Australia. It is estimated that 465,0001 Australians are diagnosed with an illness caused by smoking each year, and start either intense medical interventions or the long and taxing journey of living-poorly-with chronic disease.
Much of Australia's tobacco control efforts to date have focused (very successfully) on population-level measures. These measures include legislative and policy changes that affect pricing, use and availability of tobacco.
They also include shifting the information and cultural contexts in which we live through public education campaigns that have both influenced knowledge and attitudes relating to smoking and changed behaviours. These broader context measures have led to cultural and societal changes such that smoking is no longer the norm in Australia.
Year after year, annual Cancer Council surveys show that 80% of smokers report wanting to quit and 50% report attempting to quit. Despite good intentions towards quitting, however, fewer than 20% of people attempting to quit use evidence-based cessation supports: behavioural intervention plus a pharmacotherapy (if clinically appropriate).
Worryingly, the rate of people quitting in Australia has slowed over the past three years, most likely because of a decrease in public education campaigns that encourage and motivate people to quit.
The number of quit attempts and the success of those quit attempts – either with or without cessation support – might be increased by employing measures that focus on smokers' personal and social contexts.
The personal context is made up of intrinsic factors, such as education, income, family circumstances and self-efficacy. The social context is the influence of the attitudes of peers, family, friends and the immediate environment in which a smoker lives, works and plays.
While population-level measures have heavily influenced the social context for most, some groups-such as communities with socioeconomic disadvantage and some Aboriginal and Torres Strait Islander communities-still experience strong "pro-smoking" social contexts.
Pharmacists' role
Pharmacists might just be the silver bullet here, as they could increase the quit rate in more ways than one. Pharmacists are frequently in the position of knowing at least some of the personal context experienced by each individual patient, and can thus provide i) highly personalised, non-judgmental messages about the benefits of being smokefree, ii) support and encouragement to increase self-efficacy (one's belief in one's ability to accomplish a task, such as quitting), and iii) information about how to quit.
However, the pharmacist's close and frequent contact with their community and their role as a key opinion leader in their community is a strength that might also be leveraged. An explicit position on smoking and being seen to play an active role in promoting the benefits of quitting could play a pivotal part in influencing the social context to be far more "pro-quitting".
A recent survey of pharmacists undertaken by Quit Victoria and the Pharmaceutical Society of Australia (PSA) Victoria Branch showed 100% agreement with the statement that "encouraging and supporting someone to quit smoking is a key part of my role". The survey also showed, though, that knowledge of attitudes to smoking and quitting, confidence in providing smoking cessation support and the quality of the advice provided varied across the survey respondents.
The Quit Victoria/PSA survey identified some areas of practice and pharmacist concern that could be improved fairly simply. For example, the results show that not all pharmacists are providing advice about proven cessation methods, and only 19% of pharmacists "often" provide advice on stopping smoking to customer.
Quit Victoria and the PSA in Victoria are joining forces to provide (or refresh) pharmacist skills and knowledge about quitting through free training for pharmacists (with Grade 3 continuing professional development points available). A system for fast and easy online referrals to Quitline for behavioural intervention (with feedback to the referring pharmacist) along with in-pharmacy signage and information will be developed. Finally, the partnership will also create a public education campaign to prompt smokers to seek their pharmacist's support to quit.
It is hoped that data gathered through this project can be used to demonstrate the effectiveness of a pharmacy approach to providing best practice smoking cessation care. If this is the case, Quit Victoria will use the data to advocate the development of approaches that ensure appropriate recognition and remuneration.
Pharmacists are a startlingly underutilised asset in smoking cessation. A study in the US of smokers who had recently purchased NRT from pharmacists found that 63% of participants believed that receiving advice or assistance from a pharmacist would either probably (46%) or definitely (17%) increase their likelihood of being able to quit.
Embedding best practice smoking cessation care in pharmacy could – even if it resulted in only a tiny success rate per pharmacy – translate into a huge impact at the population level.
With smoking the leading cause of preventable death and disease in Australia, never before has an opportunity for excellence in pharmacist care been so directly related to improving Australia's health. With smoke cessation aids available in the open market, consumers may bypass pharmacists when they are attempting to quit.
It is therefore imperative for pharmacists to proactively raise the topic of smoking cessation when interacting with the public for other health issues. Pharmacists are the missing secret ingredient in this significant health area and everyone within the profession can make a difference.
SARAH WHITE has been director of Quit Victoria since 2014 and holds a PhD in paediatric genetics from the Murdoch Children's Research Institute. BILL SUEN is the PSA Victorian Branch Director and an examiner for the Pharmacy Board of Australia.
References
1. Centers for Disease Control and Prevention. Smoking and tobacco use: fast facts. https://www.cdc.gov/tobacco/data_statistics/fact_sheets/fast_facts/index.htm. Accessed February 10, 2017.