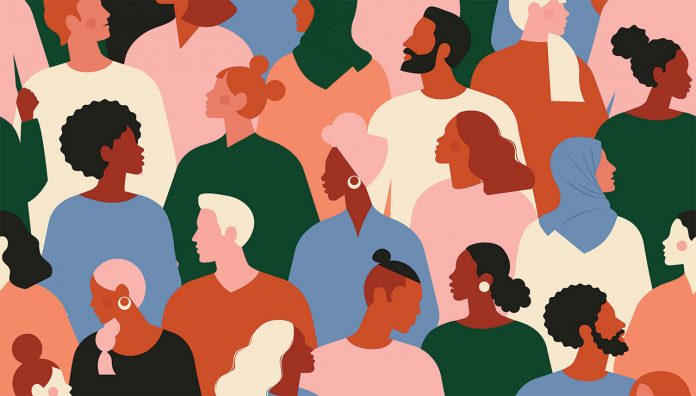 People from culturally and linguistically diverse backgrounds experience higher rates of adverse outcomes from poor medicines management, including medicine-related hospital admissions. 
Reducing this inequality and promoting the safe use of medicines within multicultural communities is the main focus of New South Wales Multicultural Health Week, from 7 to 11 September. 
Key points:
Pharmacists have a key role in helping those in multicultural communities understand safe use of medicines. 

Half the harm from medication-related problems every year is preventable. 

A free translation service is available to pharmacists to help with assisting multilingual customers.

Patients need to know the actual drug or active ingredient they are taking. 
A key message of the week is to discourage people from sharing medicines with family and friends.
PSA New South Wales State Manager Simone Diamandis said it was important to educate patients that their medicine may not be the right drug or dose for others.
She said PSA had worked with the South Eastern Sydney Local Health District to get this important information across.
'One of our objectives is to improve medicines safety in the community and highlight the role pharmacists have to play as the stewards of medicines safety,' Ms Diamandis said.
Clair Kontopoulos MPS, owner of Blue Cross Pharmacy Kingsgrove, in southern Sydney agreed it was important to inform patients about the risks of sharing medicines.
'Anecdotally, every pharmacist hears stories about people sharing medicines,' she told Australian Pharmacist.
'Pain medicines are the ones that people share the most.' 
However, communicating with patients could be made difficult by language barriers, Ms Kontopoulos said.
'In Kingsgrove we have so many languages – Chinese, Greek, Arabic, Italian, to name a few,' she said.
'I try to have staff who speak a variety of different languages, and I think a lot of pharmacies try to recruit people with a second language.'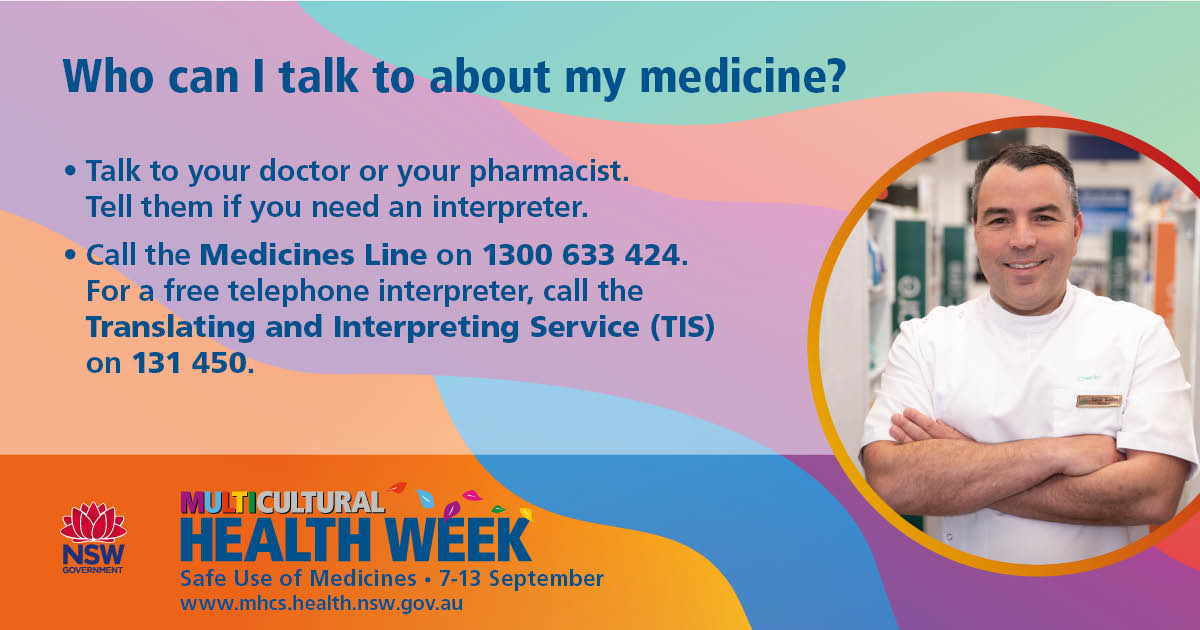 Even so, communicating about medicine types and use could be 'incredibly difficult', she said.
'We always try to have a conversation but keep the language simple, visually demonstrate how to take things, and use a lot of sign language,' Ms Kontopoulos said.
'Sometimes we produce medication charts, which have pictures and descriptions of pills. If we say, "this blue one is for your blood pressure," for example, that can be a bit easier to follow.'
She said COVID-19 had made communication with some customers even more difficult because of the need to speak behind Perspex screens and maintain social distancing. 
'One of the biggest challenges has also been explaining to people that they can't stockpile medicines,' she said.
'We have used a large sign at the counter to draw attention to this.'
Free interpretation service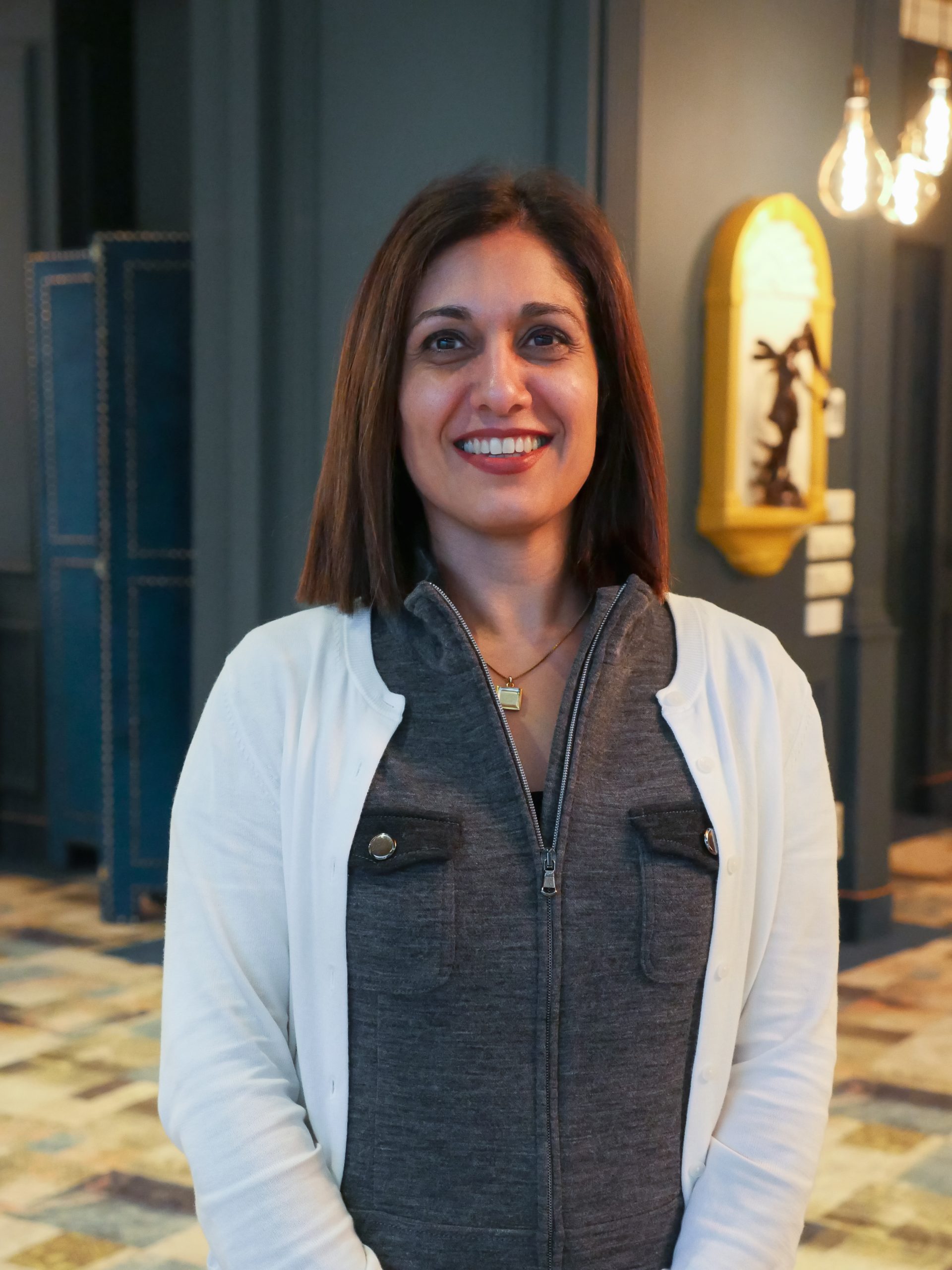 PSA's Medicine safety: take care report, released last year, found 250,000 people are admitted to hospital for medication-related problems every year in Australia, at a cost of $1.4 billion. 
About 70% of cases are due to the use of multiple medicines, while 50% of this harm is preventable.
Professor in Medicines Use Optimisation at the University of Sydney Parisa Aslani FPS, who has worked as a community pharmacist, said having someone in the pharmacy who could translate was a good first step. 
'In today's Australia, a lot of staff in pharmacies are bilingual,' she said. 
Pharmacists can also use the Translating and Interpreting Service, which provides a free translation service in more than 160 languages. Pharmacies can register for the service here. 
Providing medicines education
Medicines often had complicated names and patients referred to them by the brand name, said Prof Aslani.
'Generic brands have added to the confusion,' she said.
'But we need to educate people to think about the medicine or drug they are actually taking.'
For those who have trouble managing their medicines, the MedicineWise app can help keep track of medicines and allows patients to access important health information at any time, suggested Prof Aslani.
Resources developed for this year's Multicultural Health Week include a safe use of medicines video available in seven languages and a safe use of medicines fact sheet available in 29 languages.
These resources are available through the Multicultural Health Week website.