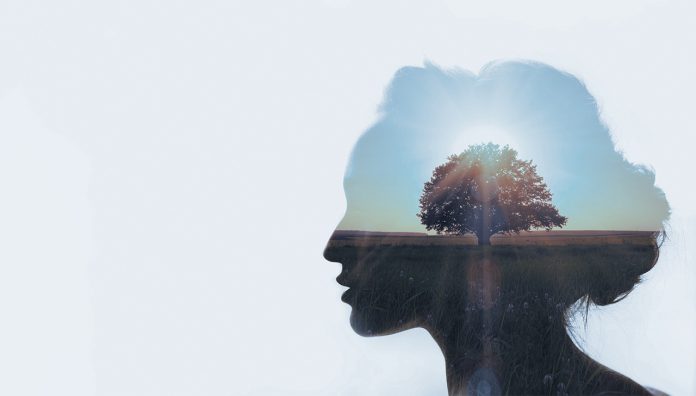 So you think you know your rights and obligations at work? Go to school on these employment fundamentals. 
Staff are the key to the success of any business. Putting efforts into recruitment, staff development and succession planning all contribute to an effective and efficient operation that should reward a pharmacy business operator with customer loyalty, staff satisfaction and ultimately business success.
But no matter if you are an employer or an employee, there are important fundamentals of the law which govern workplace relationships that every pharmacist should understand.
The Award
The employer-employee relationship in community pharmacy is governed by the Pharmacy Industry Award 2010 (Award) or the Health Professionals and Support Services Award 2010 (HPSS Award). The exceptions are employees (and their employers) covered by a modern enterprise award or instrument (e.g. many hospital pharmacists), and employees excluded from award coverage by the Fair Work Act 2009. The Award sets out the minimum requirements that employers must adhere to in relation to their employees' wages, entitlements, allowances, uniform, hours of works, breaks, overtime and more. The terms of these arrangements can be varied between the employer and employee regarding when work is performed, overtime rates, penalty rates, allowances and leave loading.
Casual or permanent?
Defining an employee's status is essential. An important, recent case centred around the definition of a casual versus a permanent employee – WorkPac Pty Ltd v Skene [2018] FCAFC 131.
Paul Skene, a truck driver, had been classified by his employer as a casual. But following termination of his employment, Mr Skene claimed payment of accrued annual leave – something casual employees are not entitled to. The Court concluded that Mr Skene had actually been a permanent employee, despite his employer's classification – and therefore entitled to annual leave. The key factor was that Mr Skene had worked a regular roster over an extended period of time.
The Court found there was no evidence that Mr Skene had been paid a casual loading; but if an employer has paid loading anyway, such a payment doesn't define that employee as casual.
The Award was amended in the last few years to disallow an employee being classified as casual if they work 'reasonably predictable hours'. Further changes have been recently made to permit 'casual conversion', including a new clause permitting a regular casual employee to request that their employment be converted to full-time or part-time employment.
Other entitlements
The Award entitles part-time and full-time employees to various leave and allowances, superannuation and other entitlements under the National Employment Standards (NES).
It also details the circumstances in which agreements can be entered into by the employer and employee in addition to the minimum standards set by the NES. For example, an employer and employee can reach agreement for the employee to take excessively accrued annual leave; but if no agreement can be reached despite an employer's genuine attempts, an employee may be required to take some of that leave.
When employment ends by termination or the transfer of a business, leave entitlements are treated as follows:
Overtime
The Award describes pay rates for overtime and penalty loadings for evening work and weekend hours. For example, penalty loading for an employee's classification will apply if they are required to work before 8am, after 7pm, or on Saturday and Sunday. Overtime is paid if the employee works at the direction of the employer for more than 38 hours per week or 12 hours per day, between midnight and 7am, or outside any rostering arrangements.
Time off in lieu of overtime payment is allowed, but the time off must be of the same value of the overtime worked.
Annual leave
If an employee has excessive leave (that is, more than 8 weeks paid annual leave, or 10 weeks paid annual leave for a shiftworker), the employer or the employee may seek to reduce that excessive leave. If an employer has genuinely tried to reach agreement with an employee without success, the employer may direct the employee to take one or more periods of paid annual leave. However, an employer cannot give a direction if it will result in the remaining leave being less than 6 weeks; or requires the employee to take less than one week leave; or requires the employee to take leave within 8 weeks or more than 12 months after the direction is given.
If an employee has genuinely tried to reach agreement with an employer without success, the employee may give a written notice to the employer requesting to take one or more periods of paid annual leave. The same time restrictions apply as set out above.
Long service leave
Long service leave accrues from the commencement of employment. If the employee has completed 10 years (or 7 years in some States) with the business, the employee is entitled to their pro-rata value of long service leave accrued but not taken. Where the business is being transferred, State or Territory legislation determines whether or not long service leave is permitted to be paid out.
Personal leave and sick leave
Employees are not entitled to be paid out any accrued personal or carer's leave.
Family and domestic violence leave
The Award now includes provision for 5 days' unpaid leave to deal with family and domestic violence. The leave is available in full at the start of each 12-month period of the employee's employment and does not accumulate year to year. This leave is available to casual employees as well.
Termination
Employment can end for many reasons. An employee may resign or can be dismissed. However it ends, it's important to play by the book. These rules are set out by the NES.
Notice periods don't apply to casuals, those on a fixed-term contract, or those fired because of serious misconduct.
Dismissal
When an employer dismisses an employee, they have to give them notice. This is the case even on the sale of a business.
Notice periods are generally 1 week for 1 year or less of continuous service; 2 weeks for 1–3 years; 3 weeks for 3–5 years; and 4 weeks for more than 5 years. An employee has to get an extra week of notice if they're over 45 years old and have worked for the employer for at least 2 years.
An employer can let the employee work through their notice period; pay it out to them (also known as pay in lieu of notice); or give a combination of the two.
Resignation
The notice of termination required to be given by an employee is the same as that required of an employer, except that there is no requirement to give additional notice based on the age of the employee.
If an employee doesn't give the required notice, the employer may withhold any monies due to the employee, but not exceeding the amount the employee would have been paid in respect of the period of notice.
Final pay
Final pay refers to what an employer owes an employee when their employment ends. Usually, an employee is to be paid on their last day of work or on the next scheduled pay day. An employee should receive any outstanding wages for hours they have worked, including penalty rates and allowances; any accumulated but not taken annual leave, including leave loading; accrued or pro rata but not taken long service leave; payment in lieu of notice; and redundancy pay (if it applies).
Redundancy
This happens when an employer either genuinely doesn't need an employee's job to be done by anyone, or becomes insolvent or bankrupt. Redundancy can happen when the business introduces new technology; slows down due to lower sales or production; closes down; relocates; or restructures.
If a business is sold, a new employer can choose not to recognise an employee's service with the old employer for the purpose of redundancy entitlements. The old employer will then need to pay redundancy to the employee.
However, an employee will not be entitled to redundancy pay if they reject the new employer's job offer and that offer was on terms and conditions no less favourable than the employee's old job; the employee's service with the old employer(s) for redundancy pay will be recognised; and there would have been a transfer of employment if the employee had taken the job.
Exceptions to redundancy pay include, but are not limited to: if the employee has not served at least 12 months continuous service with the employer; employees terminated for serious misconduct; employees of small businesses. A 'small business' is one that employs fewer than 15 employees.
Unfair dismissal
Unfair dismissal is when an employee is dismissed from their job in a harsh, unjust or unreasonable manner. Generally, employees have to be employed for at least 6 months before they can apply for unfair dismissal. However, employees working for a small business have to be employed for at least 12 months before they can apply.
If there was a change of business ownership, service with the first employer may count as service with the second employer when calculating the minimum employment period.
Small businesses have different rules. The Small Business Fair Dismissal Code provides protection against unfair dismissal claims.
Employment contracts
Employers and employees cannot contract out of the Award – except in relation to the limited circumstances the Award allows (as discussed earlier). Terms of pay, including employee entitlements, must be in accordance with the minimum standards set under the Award.
An employment contract does not have to be in writing. However, it is difficult to prove a verbal agreement existed. As an employee, if you reach agreement with the employer for employment conditions which vary from the Award in your favour, it is vital to have a written record.
Employers can learn from the Workpac case: set out in writing the agreed classification of the employee and benefits, including pay rates and entitlements, appropriate for that employee's true classification, and conduct affairs in accordance with that agreement.
Any questions?
If you have a workplace dispute or query, the Fair Work Commission is Australia's national workplace relations tribunal. It is an independent body with power to carry out a range of functions including, but not limited to, providing a safety net of minimum conditions, including minimum wages in awards; dealing with applications in relation to unfair dismissal; regulating industrial action; resolving workplace disputes through conciliation and, in some cases, tribunal hearings.
Usually, the Commission only becomes involved in a workplace dispute when a person makes an application with the Commission to initiate a matter.
The Commission cannot provide legal advice. You should obtain expert legal advice if you have a workplace dispute or any concerns about your rights as an employer (or potential new employer) or employee.
BILL SUEN MPS is the PSA Victorian State Manager, Adjunct Senior Lecturer at Monash University, and an examiner for the Pharmacy Board of Australia. STEPHANIE MCGRATH is a Senior Associate at Robert James Lawyers practising in commercial law with a focus on health, business and property across Australia.
This article is intended only to provide a summary and general overview on matters of interest. It does not constitute legal advice.