Parents frequently purchase over-the-counter (OTC) medicines to manage childhood ailments. How can pharmacists help ensure they are administered correctly?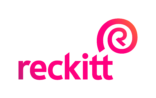 Pain and fever are common experiences in childhood,1,2 but seeing their child in pain can be highly distressing for parents, particularly if it is their first child.3,4 As such, parents frequently purchase OTC medicines to help manage childhood ailments;5 however, studies show that parents may be struggling to accurately measure and administer these medicines.6,7 In this CPD-accredited podcast, listen to pharmacist Rebekah Moles tackle some common myths about managing children's pain and fever alongside a real parent, providing a first-hand perspective on the parent mindset during these occasions and areas that pharmacists have an opportunity to address to optimise acute pain and fever management in children.
Parents often receive a lot of conflicting information about how to manage pain and fever from sources such as friends, other parents, self-help books and the internet.2 This can create misconceptions such as attributing certain symptoms like fever and diarrhoea to teething, or considering fever to have dangerous consequences such as brain damage.3,8,9 These misbeliefs can lead to delays in the diagnosis
THIS IS A CPD ARTICLE. YOU NEED TO BE A PSA MEMBER AND LOGGED IN TO READ MORE.