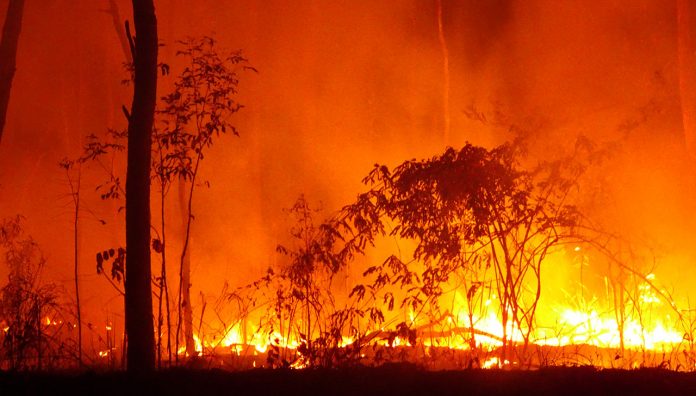 The Royal Australian College of General Practitioners (RACGP) has supported PSA's call for better dispensing authorities without prescriptions for people with chronic disease during natural disasters and emergency situations.
Asked if it was in favour of pharmacists having greater autonomy to dispense a month's supply of medicines during disasters, the president of the RACGP, Dr Harry Nespolon, said any changes 'must be approached very carefully'.
He welcomed discussions with PSA and the federal government on 'any proposals that aim to ensure those impacted by emergencies such as bushfires have the support and care they need'.
Any changes made should only apply 'where absolutely necessary', he told Australian Pharmacist yesterday.
As 50 fires (fewer than last week) continue to rage through New South Wales (NSW) ahead of more predicted heatwave conditions, 20 of them remained uncontained and air quality in Sydney from nearby fires this week was equivalent to those of some of the world's most polluted cities. Rural and remote areas in parts of the state faced similar conditions. 
The first 'catastrophic' fire risk rating issued for NSW last week prompted the federal Health Department to highlight the current three-day emergency supply rule that applies to pharmacists under which they can dispense medicines without a prescription. 
In its advice for approved pharmacists, the department specified that the advisory notice was in effect until 'at least 30 December'. It included provisions for pharmacists needing emergency relocation of their business – with their Pharmaceutical Benefits Scheme (PBS) pharmacy approval number remaining the same for temporary relocations. 
PSA National President Associate Professor Chris Freeman has said that forced evacuations ahead of fires showed how pharmacists required greater freedom to dispense critical medicines to patients in need. 
'PSA has long proposed that pharmacists should have the ability to provide at least a month's supply of medicines, especially those medicines for chronic disease when a patient has run of our their current supply. It's when these disasters occur that these issues come to the fore,' he told AP. 
'Pharmacists unfortunately in these bushfire hit regions will be actually impeded by state and territory legislation as well as PBS legislation in ensuring continuity of medicines supply.
'This needs to be fixed as a matter of priority.'
Yesterday, Dr Nespolon said: 'We would welcome discussion with government and the Pharmaceutical Society of Australia on any proposals that aim to ensure those impacted by emergencies such as bushfires have the support and care they need.
'However, any such changes must be approached very carefully and should only apply where absolutely necessary,' he said. 
'Ensuring a patient's continuity of care with their GP will always be a key imperative.'
The Pharmacists' Support Service (PSS) can offer a listening ear and someone to talk through the impact of the fires on pharmacists and how they are feeling. PSS is available on 1300 244 910 every day of the year between 8.00 am and 11.00 pm AEDT.