Brad Butt MPS has been named the 2019 UTS Most Innovative Pharmacist for his pioneering work in men's health.
Mr Butt established Men's Health Downunder at his pharmacy in Cooleman Court, Canberra in 2013.
With prostate cancer the second-most diagnosed cancer in Australian men, Mr Butt said he wanted to address the lack of support for men recovering from a prostatectomy. 
The program has since expanded into other urological issues, including Peyronie's disease, incontinence and erectile dysfunction, as well as a website where men and their partners can access health information. 
'I am very proud to say that Men's Health Downunder is now the largest men's health pharmacy clinic in Australia,' Mr Butt said.
'While many of our patients are referred by GPs, urologists and sexual health clinics, we are finding more and more patients self-referring for additional advice and support.' 
An initial consultation with a Men's Health Downunder pharmacist generally runs for about 45 minutes and includes gathering a patient's medical history and making sure they have the appropriate medicines.
Much of the subsequent consultations involve counselling patients about the safe use of medicines and setting milestones so patients know what to expect.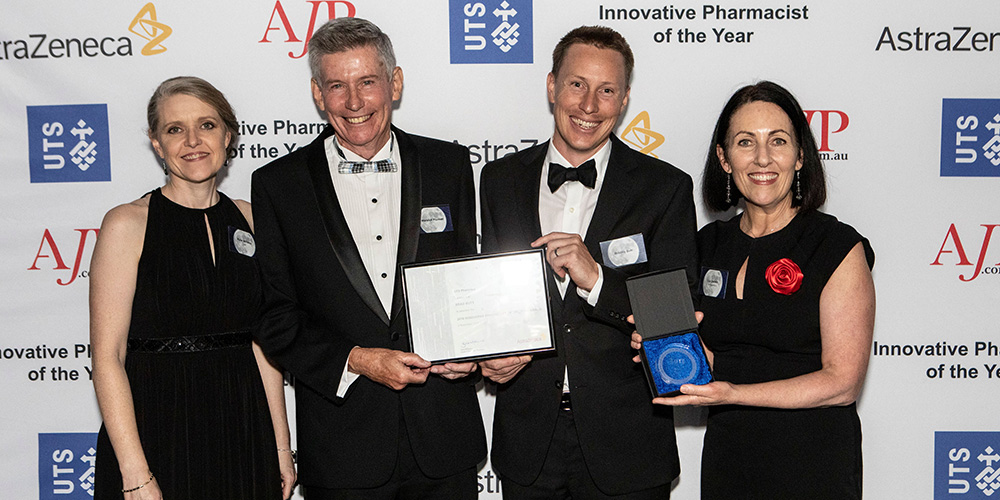 Accepting the award at the UTS Pharmacy gala dinner earlier this month, Mr Butt said the program was helping to reduce the stigma around this area of men's health.
'In the last 12 months, we have seen over 1,000 patients and their partners who would otherwise have had little to no further support with their urological health issues,' he said.
'This has an immeasurably positive impact on patient mental health.'
Men's Health Downunder also runs an annual allied health practitioner conference, a GP education event and a patient forum, and Mr Butt said he plans to hold masterclasses in the future to reach as many men as possible.
Chair of the Industry Advisory Board for Pharmacy at UTS, Warwick Plunkett FPS said Butt's initiative embodies the spirit of the awards, which were established to recognise pharmacists who share UTS' passion for embracing innovation, implementing professional services and redefining the profession in the process.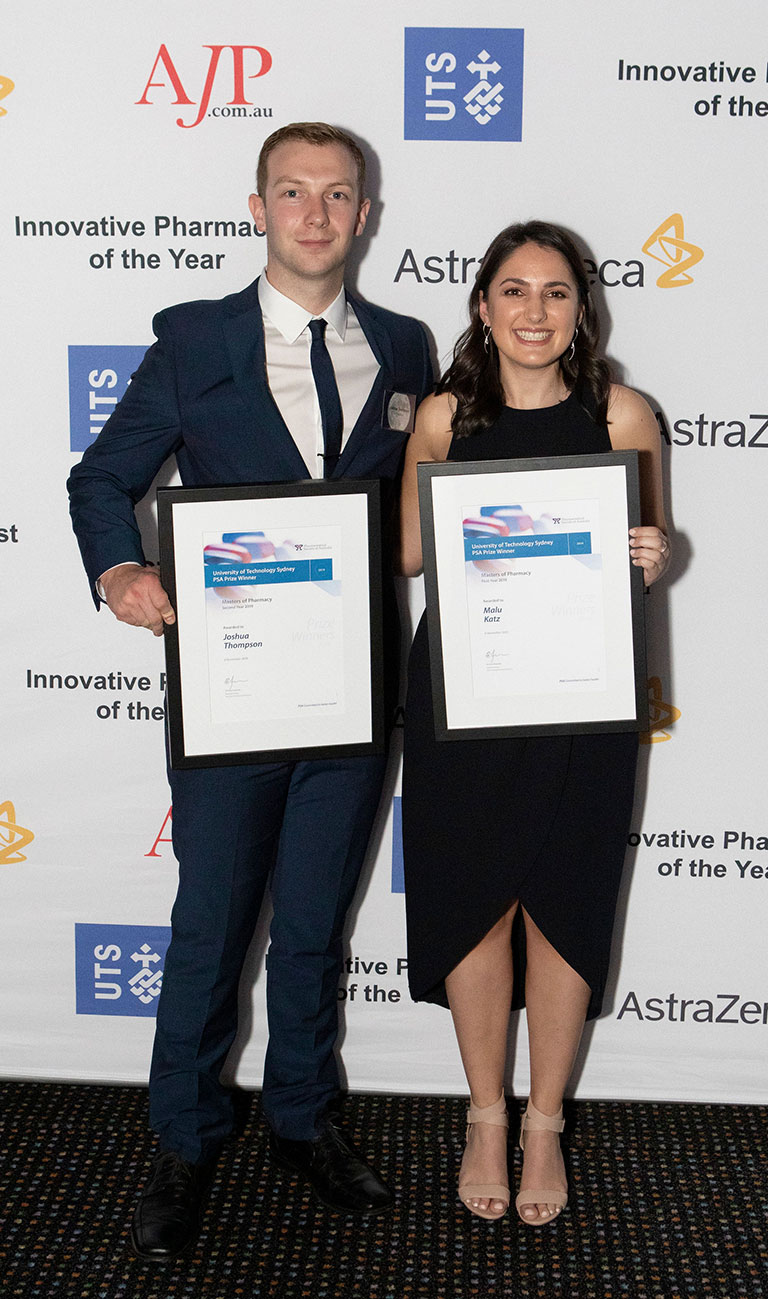 'Despite many excellent nominations, the judges felt that Men's Health Downunder was the most innovative,' Mr Plunkett said.
'It is a highly original service in a therapeutic area that is often shrouded in ignorance, which is the epitome of the award's overriding objective.'
Several UTS Pharmacy students also received awards at the gala dinner, including first-year student Malu Katz and second-year Joshua Thompson, who both received the PSA Prize for Excellence in Pharmacy.
Mr Thompson said he was honoured to accept the award.
'Pharmacy is such an exciting profession because it is expanding so much in Australia,' he said.
'The course at UTS has been great, particularly the placements. I've got a real kick out of applying my theoretical knowledge to the fast-paced hospital environment.'