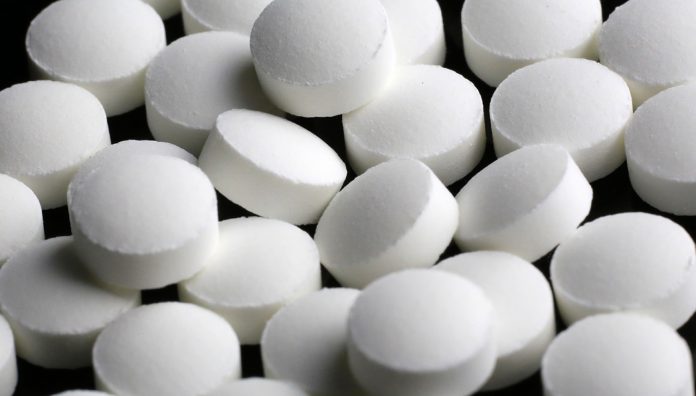 Contrary to the belief that people who misuse prescription opioids are doing the wrong thing, a recent Australian study has shown most people overuse opioids to manage symptoms such as pain and mental health conditions.1
Led by Monash University researchers, in collaboration with addiction treatment centre Turning Point and Ambulance Victoria, the study reviewed data collected during ambulance attendances between 2013 and 2018. Paramedic records relating to the overuse of oxycodone (seen in most overdose cases) and the newer opioid tapentadol (associated with less harm), were analysed.1 
The study found the five most common factors contributing to opioid overuse were: 
psychological distress (28%)

physical pain (19%)

social stressors (13%)

unintentional non-adherence (9%) 

and opioid use disorder (7%). 
Factors for the remainder were unclear or uncommon. More than one in five cases had two or more contributing factors. Overdoses were most common in the 35–54 age group, and more harms were seen in women.1,2
Although presentations relating to oxycodone were higher, the factors influencing the use of tapentadol were similar.2 
Study lead Associate Professor Suzanne Nielsen from Monash University told Australian Pharmacist it was vital to respond to the complex needs of patients with chronic pain and mental health conditions in order to reduce harms. 
'When working with patients receiving prescription opioids, pharmacists have an important role in identifying where pain or mental health symptoms are not well managed,' she advised. 
In the study, reasons for taking opioids in higher doses than prescribed or without a prescription (referred to as extra-medical prescription use) included:
'to escape feelings and feel numb'

'to get away from things'

'for anxiety'

'in response to an argument with my partner'

'extreme personal stress'

'for chronic joint pain that was not resolving with initial prescribed doses'. 
Recreational use was rarely reported.1
As A/Prof Nielsen noted, these cases illustrate that people commonly self-medicate with pharmaceutical opioids to try to get away from mental health symptoms or unmanaged pain. 
'In most situations these people are not intentionally trying to end their life,' she said.2  
Promoting the safer use of opioids
Levels of prescription opioid overdose, including accidental overdose, are at record levels in Australia and internationally. Pharmaceutical opioid deaths exceed heroin deaths by a significant margin, and they dominate in the over 30 age group. Hospitalisations and emergency department admissions are also a significant problem.3
The Therapeutic Goods Administration warns of opioid overprescribing, as they are prescribed for a wide range of indications, such as chronic non-cancer pain, despite limited efficacy or safety in many patients.3 Recent Pharmaceutical Benefits Scheme regulatory changes to opioid quantities and pack sizes should encourage their safer use through improved prescribing. 
In line with these changes, PSA has developed a cautionary advisory label (CAL) that warns consumers about the risk of opioid overdose and dependence.
The CAL can be applied to opioid medicines at the time of dispensing as an aid to counselling patients about the safe and effective use of opioids.
Pharmacists are also empowered to encourage the safer use of opioids through the launch of the Talking pain: Opioid options and alternatives education program, a collaboration between PSA and the Society of Hospital Pharmacists of Australia. Four online learning modules are available, providing tailored advice for pharmacists to increase awareness and understanding of appropriate use of opioids, alternative treatments for pain, and communication strategies with patients.
PSA National President Associate Professor Chris Freeman said the challenges posed by the inappropriate use of opioid medicines were clear, as outlined in PSA's Medicines Safety: Take Care report.
'Acute and chronic pain can be challenging to effectively manage, often requiring an individualised approach, which is why pharmacists have a crucial role in guiding safer use of medicines to manage pain, across both the community and hospital settings,' he said.
A/Prof Nielsen and her team have also completed a study of brief validated outcome monitoring tools to help pharmacists screen for opioid-related problems, including the software-facilitated Routine Opioid Outcome Monitoring (ROOM). Although ROOM is feasible and acceptable, the study found more extensive pharmacist training, with the opportunity to practice skills, may assist in developing confidence and knowledge in this challenging clinical area.4
References
Wilson J, Lam T, Scott D,

et al

. 'Extreme personal stress' and 'a lot of pain': Exploring the physical, mental and social contexts of extramedical pharmaceutical opioid use in Australian paramedic case descriptions. Drug Alcohol Rev 2020:1-9. 

Monash Addiction Research Centre media release. Distress and pain key reasons for prescription opioid abuse. 2020. At:

www.monash.edu/medicine/news/latest/2020-articles/distress-and-pain-key-reasons-for-prescription-opioid-abuse/_nocache

 

Australian Government Department of Health Therapeutic Goods Administration. Addressing prescription opioid use and misuse in Australia. 2019. At:

www.tga.gov.au/publication/addressing-prescription-opioid-use-and-misuse-australia

 

Nielsen S, Picco L, Kowalski M,

et al

. Routine opioid outcome monitoring in community pharmacy: Outcomes from an open-label single-arm implementation-effectiveness pilot study. 2020

Res Social Adm Pharm

. 2020;S1551-7411(20)30001-2.