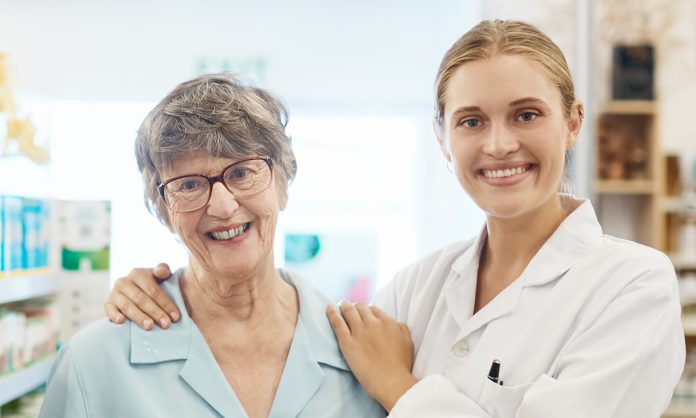 PSA is hosting a range of events across Australia on Tuesday 25 September, inviting consumers to talk with their pharmacist about medication management, vaccinations, health services and screening.
World Pharmacists Day is an initiative of the International Pharmaceutical Federation (FIP), and this year's theme is Pharmacists: Your medicines experts and so much more.
FIP immediate past president Dr Carmen Peña said the day celebrates 'the extensive expertise that pharmacists have and put to use every day to ensure better patient health'.
'This expertise is applied through science and research, through educating the next generation, and through transforming patient needs into services.'
Following the publication of atrial fibrillation (AF) guidelines by hearts4heart, PSA and hearts4heart have organised for more than 20 sites across NSW, Victoria and Queensland to provide blood pressure and AF screenings to start conversations with people about their medications and refer them to their GP where appropriate.
This year's World Pharmacist Day events have highlighted the many ways pharmacists improve public health in addition to dispensing medicines.
Member for Dobell and pharmacist Emma McBride made a statement to the House of Representatives last Thursday for the industry celebrations.
'I am pleased to support this day emphasising our role as trusted sources of knowledge and advice for not only patients but other healthcare professionals,' she said.
'With medicine now the number one intervention in primary care, it's appropriate that pharmacists play a role in managing medication use over the long term.'
PSA General Manager, Policy and Advocacy Belinda Wood said, 'We know better health outcomes result from embedding pharmacists wherever medicines are used. But if we think in addition to dispensing medicines, we can unlock opportunities for better healthcare by equipping pharmacists to enhance community access to health services.'
PSA National President Dr Shane Jackson said Australia is missing out on the opportunity for pharmacists to do more with medicines by confining them largely to the dispensing of medicines. Pharmacists, especially those in community pharmacy, want to have a suite of services available to them to be able to assist the patient in medication management.
'PSA wants to see pharmacists applying all of the knowledge and skills from their years of training in contemporary and innovative ways,' he said.
'That's why PSA is working on the Pharmacists in 2023 Action Plan – to empower pharmacists to apply their unique medicines expertise for the greater benefit of their patients.'
PSA has created resources for pharmacists to provide to patients and general public.