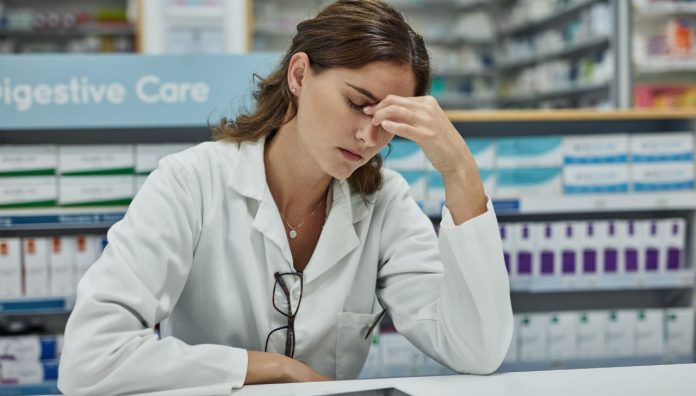 Fewer than half of all community pharmacists received a pay rise last year, new research has revealed.
The Community Pharmacists Employment and Remuneration Report 2018, released by Professional Pharmacists Australia (PPA), supports the findings and recommendations made in PSA's Pharmacists in 2023 report, in which PSA President Dr Chris Freeman said that pharmacists' remuneration should 'appropriately reflect their skills, training and expertise'.
While there has been a small rise in the rates of pay for community pharmacists, with an average growth between 0.4% and 2.5%, wages have remained generally stagnant across pharmacist classifications – the average hourly rate for pharmacists is $32.77 and $39.35 for pharmacist managers. Community pharmacists paid on a salary basis earn more before penalty loadings than those working on hourly rates.
Community pharmacists working at 'discount' pharmacies received the lowest rates of pay and worked the longest hours, over and above the average 35.7 hours per week of most community pharmacists. Those covered by an enterprise bargaining agreement were the best paid and happiest in their jobs.
Most revealing, 82.8% of the pharmacists surveyed said that they would not recommend pharmacy as a career, with the pressures of work being the leading cause of unhappiness followed by inadequate staffing and poor pay.
Data from the Australian Bureau of Statistics cited in the report indicates that pharmacists are one of the lowest paid healthcare professionals. Psychiatrists top the earning bracket, with an average annual salary of $191,599. Pharmacists earn just $66,955 on average per annum, below nurses ($71,900).
Various health professionals' comparable remuneration
| | |
| --- | --- |
| HEALTH PROFESSIONAL | AVERAGE ANNUAL SALARY |
| Psychiatrists | $191,599 |
| Anaesthetists | $179,894 |
| General Practitioners | $156,431 |
| Dental Practitioners | $84,411 |
| Optometrists | $76,434 |
| Nurses | $71,900 |
| Pharmacists | $66,955 |
Source: ABS Catalogue 6306.0 Employee Earnings and Hours, Australia
How to improve pharmacist remuneration
Action item 8 in the Pharmacists in 2023 report addresses pharmacist remuneration, recommending the establishment of additional funding models and access to existing models that reflect the value of pharmacist care. The research that informed the 2023 report found pharmacists, no matter which setting, need to have remuneration and funding opportunities aside from those offered by the Community Pharmacy Agreement – including an increase in total remuneration and hourly rate.
Inclusion of pharmacist services in the Medicare Benefits Scheme, which PSA has lobbied for, will ensure pharmacists are more on par with the rest of the healthcare sector for the services they provide aside from dispensing and logistics.
However, there is more that needs to be done to ensure pharmacists are adequately remunerated. Additional funding models are needed to acknowledge the complexity of the care provided by pharmacists, with the objective of integrating pharmacists into collaborative care teams, irrespective of the setting they work in.
Pharmacy remuneration models should be in place to assist the transformation of the profession to a consultation-based and outcome-focused model of healthcare that sits alongside the existing logistical requirements of medicines supply.