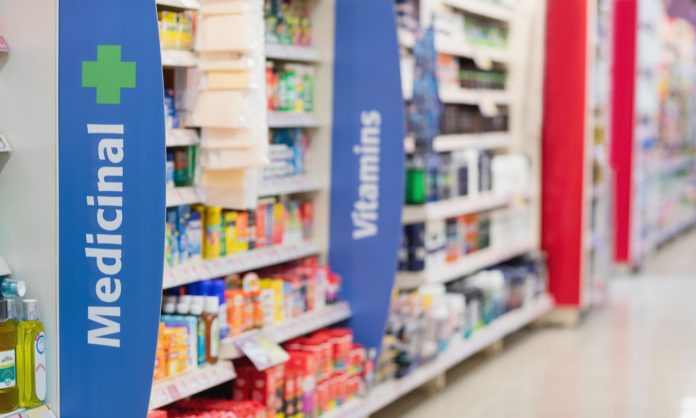 Researchers in New Zealand have explored the perceived tension in pharmacy between their roles as retailers and healthcare providers, and how such tension is managed (if any).
In research published in the Journal of Pharmacy Practice and Research, Massey University researchers conducted 10 in-depth semi-structured interviews with pharmacist owners and managers of community pharmacies in a New Zealand city.¹
'With the increasing number of additional clinical services offered by pharmacists, the dynamic of being retailers, and simultaneously, healthcare professionals, has taken on greater significance,' the researchers wrote.
'It has been suggested that successful implementation of additional clinical services has been impeded by misalignment of community pharmacists' professional and commercial obligations.²
Therefore, it is essential that the dual nature of the pharmacist's role is not forgotten by community pharmacy owners, managers and policy makers when designing new business practices and legislation.'³
Pharmacists interviewed described how they had to 'balance' a tension between being a healthcare provider and their retailing activity. In total, eight themes were derived from the study.
Four themes emerged to describe the tension:

balancing roles

'tension – what tension?'




the provision of free services




too much bureaucracy and paperwork
Four themes for managing tension were identified:

imparting of owner beliefs




use of incentives




effective business management skills




being entrepreneurial
Many of those interviewed described a lack of business management skills, which they ascribed to minimal training in this area during their pharmacy training. Others identified their struggles with being entrepreneurial or optimising management efficiencies.
It was noted that policy-makers need to be aware that funding reform has created a life for pharmacists that is perceived as a daily 'balancing act'; the pharmacists interviewed described the tension as 'doing heaps of stuff for free' and that it is 'a bureaucratic paperwork model' with insufficient and misaligned funding.
Some participants discussed the trade-offs between providing this so-called free care and the goodwill it generates for future patient interactions.
Participants perceived that for the most part they were not remunerated for the expert knowledge that their staff provided to the community, with the authors noting, 'pharmacists noted the basic diagnosis and medical referrals performed within their scope of practice and how 'all day long, we're doing it for people, for which we don't get reimbursed for.' ¹
Pharmacists described a bureaucratic model of care with excessive reporting that intrudes on the clinical process, a view supported by another recent study,³ suggesting this has been a problem for the past decade.4
The authors suggested evidence is mounting that the compliance of reporting for performance measurement may be getting in the way of the sound clinical care that was being undertaken prior to policy implementation.
One participant said, 'It's probably more of a bureaucratic paperwork model, and I think we spend so much time on that, we've actually taken probably less time or focus on our patients to
actually see what their outcomes are.'
While there were limitations to the study, the authors concluded that there was a general acknowledgement in community pharmacy that tensions existed between being a healthcare professional and a commercial enterprise. In raising awareness, policy-makers and practitioners could address this tension when funding policies are implemented.
References
1 Scahill S, Tracey M, Sayers J, et al. Being healthcare provider and retailer: perceiving and managing tensions in community pharmacy. J Pharm Pract Res 2018;48: 251-61. doi:10.1002/jppr.1410
2 Rubio-Valera M, Chen T, Reilly C. New roles for pharmacists in community mental health care: a narrative review. Int J Environ Res Pub Health 2014;11(10):10967-90.
3 Kinsey H, Scahill S, Bye L, Harrison J. To explore pharmacists' views on the shift in new funding and service delivery model introduced through the New Zealand's Community Pharmacy Services Agreement (CPSA). Int J Pharm Pract 2016;24(6):379–89.
4 Scahill S, Harrison J, Sheridan J. The ABC of New Zealand's ten year vision for pharmacists: awareness, barriers and consultation. Intl J Pharm Prac 2009;17(3):135-42.