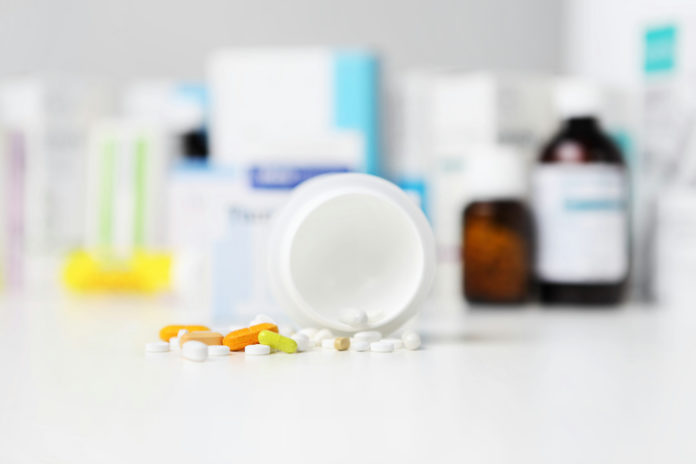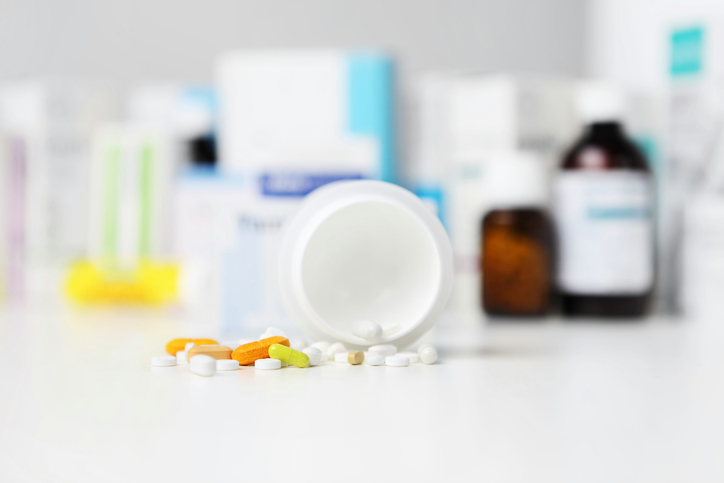 With over-the-counter (OTC) codeine products being upscheduled, pharmacists and pharmacy staff need to review and understand every patient's pain. In doing so, there's an opportunity to provide better care and develop deeper relationships with those customers.
Much debate and uncertainty has accompanied the Therapeutic Goods Administration's (TGA) decision to upschedule codeine-containing medicines, but now pharmacists must focus on providing the best possible pain management to their patients.
Codeine-containing products – previously available as S2 or S3 medicines – are no longer available OTC without a prescription.
The TGA stated its decision would protect the public against health risks including tolerance, dependence, addiction, poisoning and, in high doses, even death.'
So, with OTC codeine products upscheduled, it's a good time to brush up on the types of pain and associated non-prescription pain relief options.
'Pharmacists who are keeping up with their knowledge in this area of science will be able to support this change much better and help the patients transition smoothly,' said Managing Director of PainWISE Pharmacy Professional Service Program, Joyce McSwan.
Types of pain
Pain falls into two mechanistic categories.
The most common is nociceptive pain, which the International Association for the Study of Pain has defined as pain that 'arises from actual or threatened damage to non-neural tissue and is due to the activation of nociceptors.'1
It could be expected to resolve in tandem with recovery from the underlying injury, surgery or illness.
'These acute pain episodes are definitely in our scope of practice,' said Ms McSwan, a Clinical Pharmacist, Pain Educator and Pain Program Developer.
'Early intervention is key because we don't want pain progressing or prolonging too long before the patient moves on to get some better help.'
The second mechanistic category is neuropathic pain, which is 'caused by a lesion or disease of the somatosensory nervous system.'2
It's commonly described as burning, painful, cold or electric shocks and it can be associated with pins and needles, tingling, numbness or itching. 'Acute neuropathic episodes are not common, however may occur post-operatively or as an early sign of poorly controlled diabetes,' Ms McSwan said.
'Neuropathic pain is more commonly due to chronic pain and it is essential that the pharmacist looks at it adjunctively, addresses it with the doctor and with the help of other allied health professionals also.'
To coincide with the upscheduling of codeine, PSA has developed a Codeine Resource Hub including a series of online learning modules that help identify acute versus chronic pain.
For pharmacists, the relevant module is Codeine rescheduling: A patient focused clinical overview of pain. For pharmacy assistants, see Scheduling changes: Pain management for pharmacy assistants.
Acute pain: OTC pain relief products
For acute pain, there are a number of OTC alternatives to codeine-containing medicines.
The Therapeutic Guidelines has recommended starting with paracetamol then adding – or switching to – non-steroidal anti-inflammatory drugs such as ibuprofen, diclofenac or naproxen for patients who can tolerate them.
Conveniently, many suppliers are now producing oral ibuprofen and paracetamol combinations, said Discount Drug Stores (DDS) National Professional Services Manager Stephenie Shea.
Different oral formulations on the market now range from ibuprofen 150 mg/paracetamol 500 mg, up to ibuprofen 400 mg/paracetamol 1000 mg.
Topical NSAIDs shouldn't be overlooked either, said 2014 winner of the PSA QUM in Pain Management Award, pharmacist Olly Zekry. 'Gels aren't used enough,' she said. 'The anti‑inflammatory topical agents can be very good because you get minimum blood absorption and minimum systemic absorption.'
Ms McSwan added that while treatment of acute pain episodes was very much anti-inflammatory focussed, pharmacists need to think beyond non‑steroidals.
'It's not just about the drugs. It could be modifying activity levels, sensory inputs that might distract the patient from the pain – like hot and cold packs, learning breathing techniques and some devices such as TENs machines where appropriate will be helpful,' she said.
'There is also some evidence around nutraceuticals – like magnesium, willow bark and curcumin – having an acute impact. But pharmacists need to be clear on the doses and the appropriate pain conditions.'
For an in-depth exploration of common pain presentations and appropriate pharmacological and non-pharmacological treatment options, PSA has developed online learning modules in the Codeine Resource Hub.
Pharmacists should consider completing the Pain management in practice module which covers migraine, headache, musculoskeletal conditions, period pain and dental pain.
New products
Keep a keen eye out for new non-prescription options entering the market in 2018, Ms Shea has advised.
'With the upscheduling of codeine, suppliers are looking at other alternatives like overseas options – new combination formulations like paracetamol and a drowsy anti-histamine to be used for night-time pain, or a longer-acting anti-inflammatory may be available,' she said.
While a significant influx of new OTC options is not expected, it will be important to remain up-to-date on the different formulations, Ms Shea said.
Chronic pain
While immediately available OTC pain treatments remain very much in the acute pain space, Ms McSwan said there was a role for pharmacists in managing chronic pain too.
'If we take the time to do our MedsCheck, work out what's wrong with the patient and it turns out they have chronic pain we may not have that much to offer immediately off the shelf,' Ms McSwan admitted.
'But we do have a role in being able to discuss adjunctive drug and non-drug options with the doctor and help the patient understand that there are options.'
After a diagnosis has been made, pharmacists could be ensuring chronic pain management is optimised, Ms McSwan said.
'For instance, it takes many different ways to manage neuropathic pain so, adjunctively the pharmacist can think: is there an anti-depressant onboard that has neuropathic benefits, or a pentanoid such as pregabalin or are the doses optimised?
'Chronic pain management requires synergistic medication combinations. Are there some supplements on-board like alpha lipoic acid and B-group vitamins? Are they on opioids that they have been taking for prolonged periods that require reviewing?'
Pharmacists could also assist with long-term planning for patients presenting with a history of inflammatory conditions, Ms McSwan said.
'Pharmacists need to also be aware of the correct doses of supplements for the correct conditions and be clear on the evidence for this,' she said.
'For example, just because curcumin is promoted for pain conditions may not mean it is appropriate for neuropathic pain. It has anti-inflammatory properties and would be more useful for osteoarthritis where the clinical trials have been clear on its benefits.'
Flare-up management is also important so the patient has a plan, Ms McSwan said. 'It will reduce panic and anxiety.
'That is where OTC anti-inflammatories do have a role for three to five days of treatment at therapeutic doses. Remember medication is not the only way for managing flare-ups also.'
A new pain category
In November 2017, the IASP endorsed a third mechanistic pain descriptor: nociplastic pain.
Director of the tertiary public hospital pain clinic Hunter Integrated Pain Service (HIPS) Dr Chris Hayes explained that the new category accounted for a common occurrence in chronic pain clinics: patients presenting without active nociception or clear nerve injuries.
'The term nociplastic is referring to a change in function within the nervous system as the main driver, at a physical level, of the experience of pain,' said Dr Hayes, who is also Dean of the Faculty of Pain Medicine (part of the Australian and New Zealand College of Anaesthetists).
The key takeaway for pharmacists is if a patient has chronic pain, the best way to alleviate it could be via non-drug, active pain management strategies, Dr Hayes said.
'In the case of nociplastic pain, any sort of medication is less likely to be of benefit because passive receipt of medication doesn't have power to retrain nervous system pathways. If anything [medication] is only masking pain short-term,' he said.
It's therefore important for pharmacists to take a broad approach to pain, long before patients end up in a tertiary public hospital pain clinic, Dr Hayes stressed.
Patient pain management plans
In recognition of their role in providing holistic treatment, many pharmacists are now encouraging patients to develop a formalised pain management plan that includes non-pharmaceutical options.
Ms Shea said patients responded well to this approach.
'A lot of customers with pain don't have a care plan initiated by the doctor in place. So pharmacists are well-placed and well-trained to initiate consultations,' Ms Shea said.
'They can be 10 to 15 minutes just to get the conversation going, but having that one-on-one time with the pharmacist can really help the customer understand they have more options to help manage their pain than they might think.'
PSA's tools for developing a pain management plan can be found at psa.org.au/codeine. It's also highly recommended pharmacists complete PSA's CPD-accredited online modules – Codeine rescheduling: Principles of pain management and Pain management in practice.
A good plan outlines the first steps a patient should take when they get the pain, the second steps, and which other healthcare professionals may be beneficial.
'Pharmacists need to go out and find other health professionals in their neighbourhood willing to work together,' Ms McSwan said.
'We cannot do this in silos.'
The big four active pain management strategies
1.  Physical activity 
Physical mobilisation is advisable for all types of pain, except in situations where a patient has an unstable injury, according to Director of the Hunter Integrated Pain Service Dr Chris Hayes.
'Motion is lotion, so to speak,' he said. 'There's even some evidence that for people with cancer-associated pain, staying physically active while getting treatment can be a good thing because of the positive benefits to the neuroendocrine and immune system.'
He said patients could start at a very low level of activity and gradually build up.
2.  Psychological treatment 
Pharmacists should assess someone's beliefs and expectations about their pain.
'Commonly we see people who have unrealistic and unnecessarily fearful beliefs,' Dr Hayes said.
'So establish an empathic connection and then, if you can see a patient is full of fear and beginning not to move very much, you might be able to provide redirection and reassurance. Or you can steer them to their doctor for assessment and reassurance.'
3.  Social connection 
Much of the experience of pain comes from perception of whether we're safe or under threat, Dr Hayes said.
'If you're socially isolated or surrounded by threatening people you're much more likely to interpret something as painful,' he explained.
He encouraged pharmacists to ask patients what supports they had and, if possible, encourage them towards positive social connections with friends, family or health professionals.
4.  Nutrition 
With 93% of Australians not eating the recommended amount of vegetables,3 nutrition can be an easy place to start managing pain.
'If people are eating the wrong things, they're winding up the nervous system and making it more sensitised, which can contribute to the experience of pain,' Dr Hayes said.
'Eat more vegetables and less of the refined and sugary foods. Both of those things can be helpful in an anti-inflammatory sense.'
Reformulations and Withdrawals
Newly reformulated:
Demazin PE Multi-Action Cold & Flu relief (24 and 48 Tablets)
Demazin PE Multi-Action Day & Night Cold & Flu relief (24 and 48 Tablets)
Demazin PSE Day & Night Cold & Flu (24 Tablets)
No longer available:
Demazin PE Cold & Flu relief (24 and 48 Tablets)
Demazin PE Day & Night Cold & Flu relief (24 and 48 Tablets)
Demazin Day & Night Cold & Flu Tablets (24 Tablets)
Non-pharmaceutical options for pain relief: Active and non-pharmaceutical treatments are important for both acute and chronic pain relief.
That's the key message from health professionals who end up treating patients at tertiary pain clinics, such as Dr Hayes.
'There is definitely a tendency in our society to think fairly narrowly about treatment of pain – thinking about the medication-based treatment options where other people fix you, so to speak,' he said.
'While there can be a place for that, it's always good for the pharmacist to be thinking about the non-medicine based management approaches as well.'
AMCAL Senior Pharmacist James Nevile noted that after taking a thorough patient history it wasn't uncommon to discover that a patient requesting codeine could be better served with a non-pharmaceutical solution.
'Particularly for certain sorts of pain, really basic stuff – like boring old exercise, gentle activity, weight management, good diet, hydration, hot or cold packs – will help them address the cause,' he said.
The chief non-pharmaceutical categories of pain relief are physical techniques (passive or active), occupational therapy, mind-body techniques, social or environmental interventions and psychological techniques.
Common passive physical treatments include manual therapy, TENS machines, massage and chiropractic.
Alternative treatments, such as herbal preparations, complementary medicines and nutritional supplements, shouldn't be ignored either, Mr Nevile said.
'If a patient is choosing to engage in different therapies, we'd rather they did it under the supervision of a pharmacist than have the impression that the pharmacist doesn't want to hear about it,' he said.
'Otherwise they may hide those therapies, potentially creating interactions with other medicines.'
Hayes added that some supplements do have reasonable evidence of efficacy.
'Products pharmacists might be interested to sell include Omega 3 essential fatty acids (fish oil or krill oil) which have a potential role in pain conditions where there's a component of inflammation,' he said.
'The same applies with other supplements like turmeric where there's been some randomised control trial analysis.'
Beyond that, Dr Hayes strongly encouraged pharmacists to recommend more active pain management strategies.
Want to develop your knowledge about common pain presentations and appropriate pharmacological and non-pharmacological treatment options?
Find out more about PSA's new online learning module covering migraine, headache, musculoskeletal conditions, period pain and dental pain at http://www.psa.org.au/codeine/education.
References
International Association for the Study of Pain. IASP Taxonomy. At: https://www.iasp-pain.org/Taxonomy#Nociceptivepain
Australian Bureau of Statistics. National Health Survey: First Results, 2014-15. At: http://www.abs.gov.au/ausstats/abs@.nsf/mf/4364.0.55.001