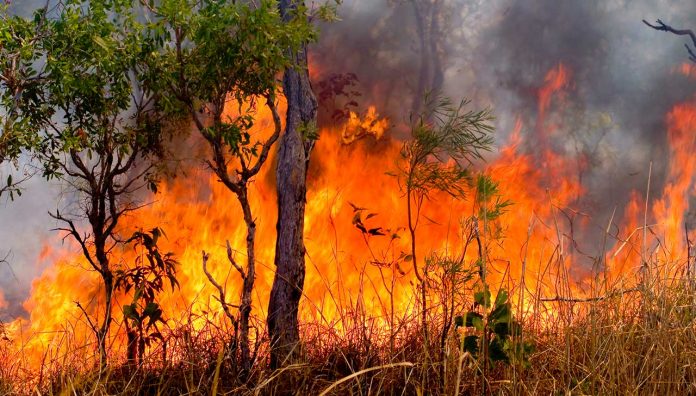 State and federal health departments have advised of options available to pharmacists in parts of NSW and Queensland affected by this week's catastrophic-level fires.
Under the existing three-day emergency supply rule they can dispense medicines without a prescription until 'at least 30 December' if satisfied of an immediate need, the federal Department of Health advice for approved pharmacists stated.
These include provisions for pharmacists needing emergency relocation of their business – with their Pharmaceutical Benefits Scheme (PBS) pharmacy approval number remaining the same for temporary relocations. 
The NSW Ministry of Health advised yesterday when parts of greater Sydney and NSW were deemed at 'catastrophic' fire risk, that pharmacists wanting temporary relocation should contact the Pharmacy Council of NSW on 1300 197 177.
Queensland's Chief Health Officer, Dr Jeanette Young, advised of a State of Fire Emergency across 42 Local Government Areas in the state at the weekend following a period of significantly heightened fire weather conditions expected to continue this week. 
But PSA National President Associate Professor Chris Freeman said forced evacuations ahead of fires showed how pharmacists require greater freedom to dispense critical medicines to patients in need. 
'PSA has long proposed that pharmacists should have the ability to provide at least a month's supply of medicines, especially those medicines for chronic disease when a patient has run of our their current supply. It's when these disasters occur that these issues come to the fore,' he told Australian Pharmacist. 
'Pharmacists unfortunately in these bushfire hit regions will be actually impeded by state and territory legislation as well as PBS legislation in ensuring continuity of medicines supply.
'This needs to be fixed as a matter of priority. It prevents pharmacists from caring for their patients in an effective way. Enough is enough.' 
Early today, according to the NSW Rural Fire Service, 73 fires were burning across the state with 37 of them uncontained. 
'Pharmacists seeking to temporarily relocate their approved pharmacy due to damage from bushfire affected areas should send an email to pbsapprovedsuppliers@health.gov.au or phone 1800 316 389 quoting the name of the affected pharmacy, its current PBS approval number, addresses of the current and temporary premises, and expected timeframe for return to the approved premises,' the federal Department of Health advice stated. 
The Pharmacists' Support Service (PSS) advised this week it can offer a listening ear and someone to talk through the impact of the fires on pharmacists and how they are feeling. PSS is available on 1300 244 910 every day of the year between 8.00 am and 11.00 pm AEDT.