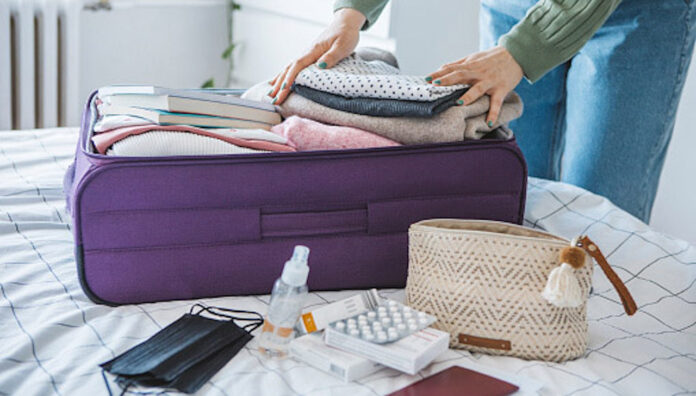 Offering travel health services to support travelling patients can be complex, but is very rewarding.
In a post-lockdown world, more Australians are rediscovering the joy of travel.1 However, seeking travel health advice is often an afterthought for Australians, with up to 50% neglecting to consider pre-travel health.2
As the most accessible healthcare practitioners, pharmacists in New South Wales and the Australian Capital Territory have joined Queensland as providers of more travel vaccines in recent months.3,4 Other jurisdictions plan to follow.
Before providing a travel health service, however, pharmacists must understand the potential risks for travel for different activities and regions, says Queensland clinical pharmacist and travel medicine expert Kay Knight MPS.
'That entails having a good grasp of global geography, while keeping up to date with the ever-changing landscape of global disease patterns,' she says.
Ms Knight also recommends signing up to alerts from the Centers for Disease Control and Prevention, and Smartraveller.
Identify traveller and assess health
There are plenty of opportunities to initiate conversations with patients about travel vaccination, says Ms Knight, who has a Graduate Certificate of Travel Medicine from James Cook University and a Masters in Public Health and Tropical Medicine.
Look out for patients who request several months' supply of medicines, or ask for melatonin and over-the-counter medicines for travel sickness. Older patients with more comorbidities might ask about compression stockings, whereas parents of young children will likely be searching for sick bags or travel wipes.
'These indicators are a great segue into asking: "Are you going somewhere? Can I help?"' she says.
Because who doesn't like to talk about where they're going to travel?' That provides the opportunity to undertake a full travel assessment, an invitation to work through a full travel health consultation or a short intervention (see Box 1).
Don't be afraid to follow up with the 'have you thought about' questions to promote relevant travel vaccination or travel medicines framed through a risk-communication lens, says Andrew Bartlett MPS, an Associate Lecturer of Clinical Education at the University of Sydney, who runs vaccination training for students at the Sydney Pharmacy School.
These considerations are wide and varied, and time should be spent considering the most likely risks and the potential impact (see Box 2).
My discussions about travel risk relate to two things: Is there a risk to your health of getting sick, and, depending on where you're travelling to, is there a significant financial risk of getting sick when you're overseas?' Mr Bartlett says.
This can assuage patients' concerns about paying for private vaccination or administration fees for National Immunisation Program vaccines.
'In the context of cost, if you were to get sick, it's not a big outlay,' he adds.
Determine what vaccines/interventions are needed
Some vaccines are required to cross international borders (e.g. yellow fever), some vaccines are routine (e.g. hepatitis A and B in men who have sex with men),⁶ and some vaccines are recommended (e.g. typhoid for people travelling to endemic areas).
While identifying 'recommended' and 'routine' vaccines is often straightforward, recommending vaccines for individuals rests heavily on judgement and guidance in the Australian Immunisation Handbook.6
Ms Knight says it's crucial to assess underlying medical conditions, immune status and medicine history before adding on any travel vaccines.
'For example,' Mr Bartlett notes, 'you can't give the live attenuated Japanese encephalitis vaccine to someone who's immunocompromised, and it's also contraindicated in pregnancy.'
Next, inquire about the patient's country of birth, where they were raised, and possible prior exposure to travel-related diseases.
'We know some patients who've been exposed to hepatitis A as children may have immunity, and don't require vaccination,' says Ms Knight.
Pharmacists should also bear in mind that approximately 16% of travellers will leave their vaccinations to the last minute.7
Be aware of immunity timeframes and convey to patients that, "Yes, I'm vaccinating you, but you're not going to have full immunity until this amount of time",' she says.
'However, if you set up a recall system, you can then get them to come back to finish their course.'
This is particularly important for the accelerated hepatitis B vaccination course, which requires a 4th dose after 12 months.
Other preventive care
About 30% of travellers will experience traveller's diarrhoea. To avoid gastroenteritis, Ms Knight advises those travelling to low- and middle-income countries to 'boil it, peel it, cook it or forget it'.
To prevent issues when crossing borders, Ms Knight advises patients carrying medicines to follow the advice of border authorities, such as bring a letter from their doctor. And always recommend storing medicines in carry-on luggage.
'I've had a number of patients arrive at their destination without their checked luggage, which had all of their prescription medicines,' she says.
There is a higher incidence of sexually transmitted infections in returned travellers.8 Pharmacists have a duty of care to understand sexual health needs and provide appropriate support – such as an opening question like: 'Is casual sex a possibility on this trip?' Depending on the needs of the person, support may involve self-care guidance, or referral to sexual health services.
What's next?
The vaccine formulary available to pharmacist vaccinators is expected to increase in more jurisdictions this year.
And, when it comes to shifting time zones, pharmacists' authority looks likely to increase, with a recent interim decision by the Therapeutic Goods Administration to include supply of immediate-release melatonin to treat jet lag (18+ years old) in Schedule 3 within the Poisons Standard.9
Case study
JOHN JONES MPS Owner, My Community Pharmacy, Newcastle, New South Wales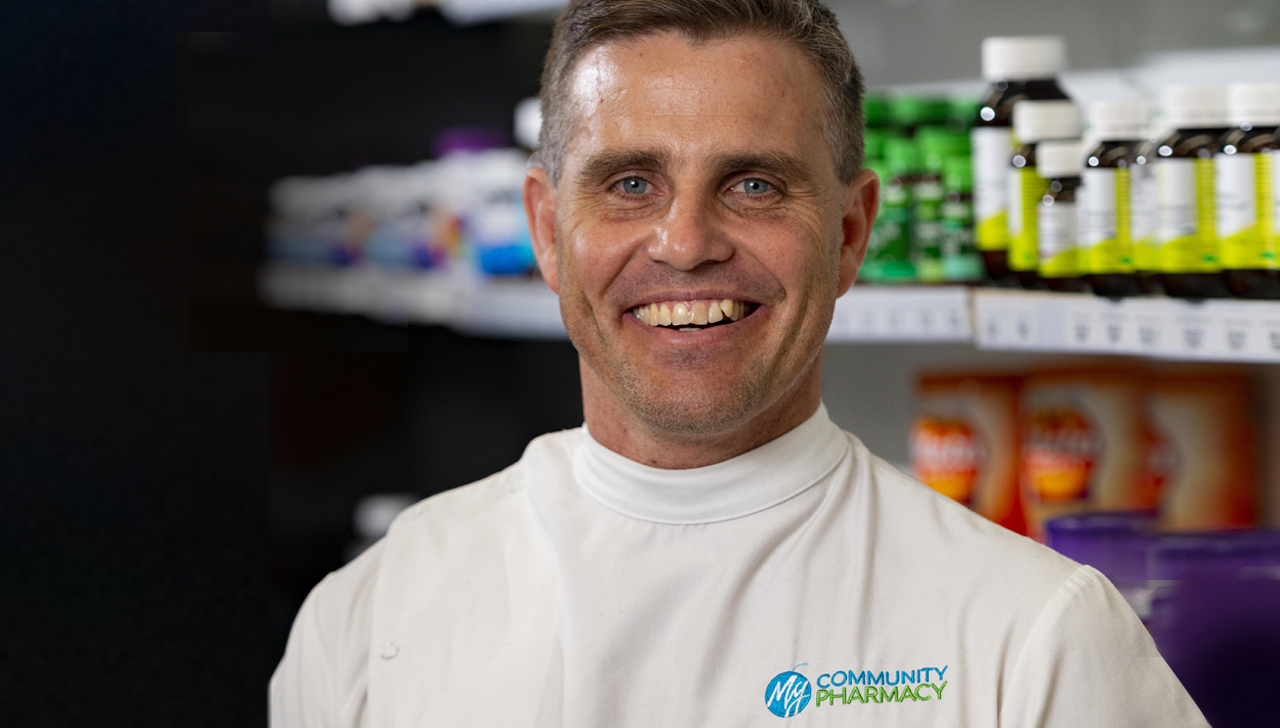 Mitch, 25-year-old cis male, comes into the pharmacy for a 4-hour waterproof, non-greasy sunscreen that will prevent him slipping off his surfboard.
We start talking about our favourite surf breaks, and he tells me he's planning a surf trip for a month to Sumatra, Indonesia. I ask Mitch about his medical history, and he mentions he has coeliac disease, which is well managed.
Considering Mitch takes no other medicines, I discuss the basics, including the importance of rehydration in traveller's diarrhoea and using a probiotic such as Saccharomyces boulardii as a preventive.
Reef cuts are common in Indonesia, so I suggest Mitch take some saline, isopropyl alcohol and hydrogen peroxide 3%, along with an antiseptic cream.
I explain hepatitis A is spread by contaminated food and water, particularly if eating at the local food markets. I also mention typhoid is another preventable disease that can cause a serious gut infection, and in some cases can be fatal.
I see Mitch has had a measles injection but has no record of typhoid and hepatitis A vaccinations, and while he has completed his primary COVID-19 vaccination course, he hasn't had a booster dose. It has also been more than 10 years since his last tetanus injection.
Mitch agrees to book in for vaccinations, and I mention they need to be given about 2 weeks before he leaves. I administer all four vaccines at the same time, separated by 2.5 centimetres, so he won't need to book separate appointments. I advise Mitch that his typhoid vaccination will last 3 years and tetanus 10 years, but that he will need to schedule a booster dose of hepatitis A in 6 months. A flu shot would be good, too.
Malaria is also a risk, so I discuss mosquito repellent and suggest he make an appointment with his GP to organise doxycycline, which he will need to take 2 days before he reaches his destination and for 4 weeks after he returns.
Mitch walks away with a clear plan to ensure he has a healthy trip overseas, including the non-greasy sunscreen he originally wanted.
Box 1 – Structure of health services
1. Assess traveller health
2. Review travel itinerary
3. Determine vaccine and medical interventions
4. Educate traveller for trip
Reference: Spira5
Box 2 – Considerations 
This traveller
Who is this traveller? What are their regular health needs? Consider age, general health and fitness, medicines, allergies, immunisation status and so on.
This trip
When are they travelling? Is it urban, rural or remote? What is the purpose and style of travel? What will they be doing when there? Length of travel? Consider likely extent of risks to which the traveller will be exposed? 
This time 
What is going on around the world and at their destination? Consider extreme weather, season, disease outbreaks, crime and political climate.
Box 3 – top tips 
Download the Australian immunisation Handbook
to your phone and tablet. It is the starting point for all travel health guidance. 
Routine vaccines are travel vaccines.
Catching up on missed doses can be just as important as vaccines more strongly associated with international travel. 
Follow the news.
Political, weather and infectious disease threats can change quickly, and patients will look to you for guidance.
Focus on
developing expertise
in travel vaccines, including risk communication and what vaccines you can administer. Update your CPD plan accordingly.
Position yourself as a
travel health destination
through posters in your pharmacy, promoting your service on social media and hosting events.
Travel health isn't just about overseas trips – some
domestic travel
poses health risks often not experienced in daily life
Essential CPE on travel health in your August AP is exclusive to PSA members. Order your PSA Travel health self care fact card at here.
References
1. Australian Bureau of Statistics, Tourism and transport. At:
www.abs.gov.au/statistics/industry/tourism-and-transport
2. Heywood AE, Watkins RE, Iamsirithaworn S, et al. A cross-sectional study of pre-travel health-seeking practices among travelers departing Sydney and Bangkok airports. BMC Public Health 2012;12:321.
3. New South Wales Health: Expansion of pharmacist vaccination program 2022. At:
www.health.nsw.gov.au/travel/Pages/pharmacist-vax-guide.aspx
4. Pharmaceutical Society of Australia. Better access to vaccines and UTI treatment for Canberrans. 2023. At: www.psa.org.au/better-access-to-vaccines-and-uti-treatment-for-canberrans/
5. Spira A. Travel medicine I: Preparing the traveller. Lancet 2003;361:1368–81.
6. Australian Technical Advisory Group on Immunisation (ATAGI). Australian Immunisation Handbook, Australian Government Department of Health and Aged Care. Canberra, 2022. At: https://immunisationhandbook.health.gov.au
7. Yates JA, Rao SR, Walker AT, et al. Characteristics and preparation of the last-minute traveler: analysis of vaccine usage in the Global TravEpiNet Consortium. J Travel Med 2019;26(6):taz03.
8. Ansart S, Hochedez P, Perez L, et al. Sexually transmitted diseases diagnosed among travelers returning from the tropics. J Travel Med 2009;16(2):79–83.
9. Therapeutic Good Administration. Notice of interim decisions to amend (or not
amend) the current Poisons Standard. 2023. At: www.tga.gov.au/sites/default/files/2022-09/consultation-proposed-amendments-poisons-standard-accs-acms-and-joint-accsacms-meetings-November-2022.pdf