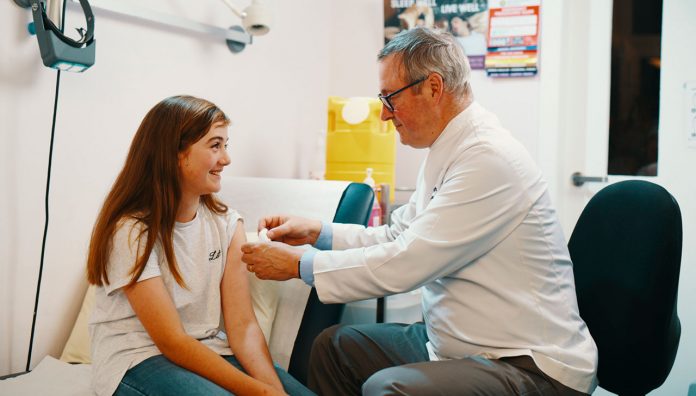 Trained pharmacist immunisers in Victoria will be able to administer the influenza vaccine to children 10 years and above from next year.
Victorian health minister Jenny Mikakos said last week the government decided to lower the minimum vaccination age from 16 so more young people could be immunised ahead of the 2020 flu season. 
PSA Victorian Branch president Ben Marchant welcomed the announcement, which he said was particularly important given 61,545 cases of laboratory confirmed influenza have been processed in Victoria so far this year.
'Allowing trained pharmacists to administer vaccines to a wider cohort will significantly increase immunisation rates within the community,' Mr Marchant said.
'87% of Victorians live within 2.5km of a pharmacy, which are generally open longer hours than other primary health services. 
'This change will enable more people, including families, to access influenza vaccination, and build immunity within the Victorian community.' 
Pharmacist immuniser Lauren Haworth MPS was working in Maryborough, Victoria during the 2019 influenza season and said lowering the vaccination age would make a big difference to the regional community.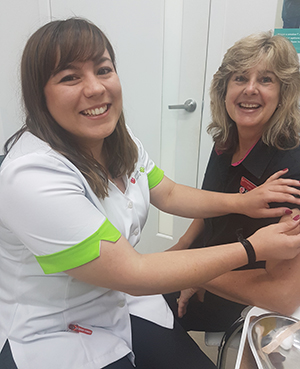 'I was excited when I saw the announcement,' Ms Haworth said.
'We saw a lot of young families coming into the pharmacy hoping to get everyone vaccinated and we often had to say, "We can do mum and dad but the kids will have to go to a GP."'
The average wait time for a doctor's appointment in the area was about two to three weeks, Ms Haworth said, which nearly doubled during influenza vaccination season.
She said lowering the pharmacist vaccination age would help ensure a broader section of the community was immunised. It would also take some pressure off local GPs, who she said were very supportive of patients attending a community pharmacy for their flu shot.
'In Maryborough we were in quite a unique position – if the patient's appointment was for a vaccination, a lot of the medical receptionists would ask if they need to see a doctor for any other reason,' Ms Haworth said.
'If not, they'd suggest the local pharmacy may be a better option.'
Between the town's two pharmacies, local medical clinics and hospital, Ms Haworth said well over 50% of the community had been vaccinated during the 2019 influenza season. 
'We all helped to share the immunity message,' she said.
'Expanding the scope of pharmacist immunisers to children 10 years and up is an incredible opportunity to promote community immunity. Hopefully the rest of the country will follow.'