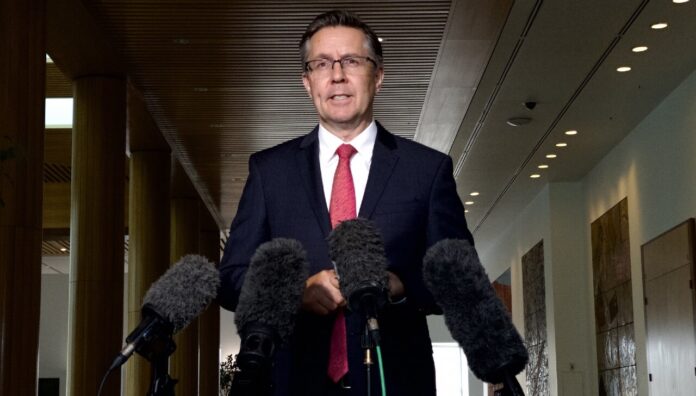 On Monday (23 January), the Albanese government announced plans for the biggest overhaul to Medicare in its 4-decade history, with the primary care sector currently unable to keep up with demand.
Federal Minister for Health and Aged Care Mark Butler provided a glimpse of the Medicare funding systems that could shift, including the fee-for-service model.
'Medicare is an utterly central pillar of our healthcare system, but what is pretty clear to me is that the MBS [Medicare Benefits Schedule] rebate model isn't working for the disease profile the country now has: an older population with much more chronic disease,' he said.
Emphasising that doctors need to work 'hand in glove' with practice nurses, allied health professionals, and pharmacists, Mr Butler said an expansion of multidisciplinary care is necessary for chronic disease management.
'The system is not well designed to allow them to do that. It really is a system that was designed for much more linear episodic care that was more the state of things in the 1980s and 1990s,' said Mr Butler.
PSA National President Dr Fei Sim agreed that Medicare is not performing as well as it could be, which is affecting the health and wellbeing of Australians. 
'GP shortages have meant that patients in many parts of the country do not have access to the health care they need, when they need it,' she said.
PSA continues to be vocal in calling on the government for Medicare reform, including through the introduction of an MBS service payment for pharmacists participating in multidisciplinary case conferencing (MDCC), administering National Immunisation Program (NIP) vaccines, and for GP pharmacists in non-dispensing roles.
Pharmacists' access to the MBS service means stronger primary care capacity in our health system, Dr Sim emphasised. 
'The reality is that pharmacists can better support GPs, and in turn our patients, but we need to be funded to do so,' she said. 
'The Federal Government needs to ensure that funding for pharmacist services meets our growing roles, particularly in primary care settings including community pharmacy and general practice. 
Full interview: @latingle interviews federal Health Minister @Mark_Butler_MP. #abc730 #auspol pic.twitter.com/iQbpdvk5aC

— abc730 (@abc730) January 17, 2023
'Remuneration needs to be adequate and sustainable, and an effective, functional Medicare system would be the vehicle to deliver on this agenda.'
Here's why pharmacists on the frontline feel MBS service payments and rebates for pharmacists are long overdue. 
Pharmacists excluded from multidisciplinary case conferences
Cairns-based consultant pharmacist Kate Gill MPS likens pharmacists' involvement in MDCCs to 'detective work'.
'We save the GPs a lot of time [by] doing medication reconciliation, including looking back at documents and My Health Record,' she said. 
'I also look to see if [patients] have gone to see other health professionals such as cardiologists or endocrinologists who changed their medicine regimes and let the healthcare [team] know those changes can be actioned.'
Despite her medicines expertise, Ms Gill hasn't participated in a MDCC for several years.
'We're a real asset to GP clinics, but it does make it harder to be employed if we haven't got the ability to do Medicare billing,' she said.
Although her participation in multidisciplinary case conferences could lead to an Home Medicines Review (HMR) referral, without an MBS service payment it is essentially pro bono.
Yet she still finds it difficult to connect with GPs and broader multidisciplinary teams to discuss patients' health on a holistic level.
'When they set up a case conference, they're thinking, "Which items can I bill?"' she said. 'We're just not thought of and we slip through the cracks.'
The introduction of an MBS service payment for pharmacists could change this, she thinks, and ensure greater continuity of care for patients.
'If I then [conduct] a HMR, I've already built up a relationship with that patient so they're more likely to be honest with me,' she added.
Ms Gill could also follow up on any medicine-related issues raised in the next case conference.
'I might see something that [catches] my eye, for example if a patient has multiple script problems,' she said. 
'It's about patient safety and optimal care. They [should] get the complete, holistic care package.'
Funding for GP pharmacists remains patchy and inadequate
While the role of GP pharmacists can vary, depending on practice needs, non-dispensing pharmacists can assist with transitions of care, provide education to patients and multidisciplinary teams, participate in case conferences, contribute to medicine-related policies and procedures, and work to strengthen links with community pharmacies and accredited pharmacists.
"In general practice, having a pharmacist with their expert knowledge about medicines as part of a healthcare, primary care or general practice team improves the quality use of medicines,' said GP pharmacist Mina Naguib MPS.
'We get a lot of queries from doctors who are consulting with patients who need on-the-spot medicines information before they write a script.'
PSA has run general practice pharmacist programs in several jurisdictions in collaboration with primary health networks. However, when the program comes to a close and funding ceases, GP practices must either fund non-dispensing pharmacist roles, or lose their expertise.
While there is government funding to support roles for nurses and other allied health professionals as part of general practice teams, this does not exist for non-dispensing pharmacists.
As emphasised by Dr Sim, the Medicare reform should include an MBS service payment  for GP pharmacists in non-dispensing roles to ease the pressure on the primary care sector.
Not all vaccinators are equal
Like all vaccinating healthcare providers, pharmacists undergo immunisation and first aid training before becoming vaccine accredited, said Adelaide-based early career pharmacist Raymond Truong MPS.
'As individual vaccinators, however, pharmacists are not reimbursed for any of the vaccinations we provide unless it's specified in our contract,' he said.
As far as pharmacy owner Ian Magill MPS, based in Tasmania's rural south, is concerned – all pharmacists should be remunerated for administering vaccines as a 'professional service'.
'The way the system is set up at the moment, all the funding comes through community pharmacies,' he said.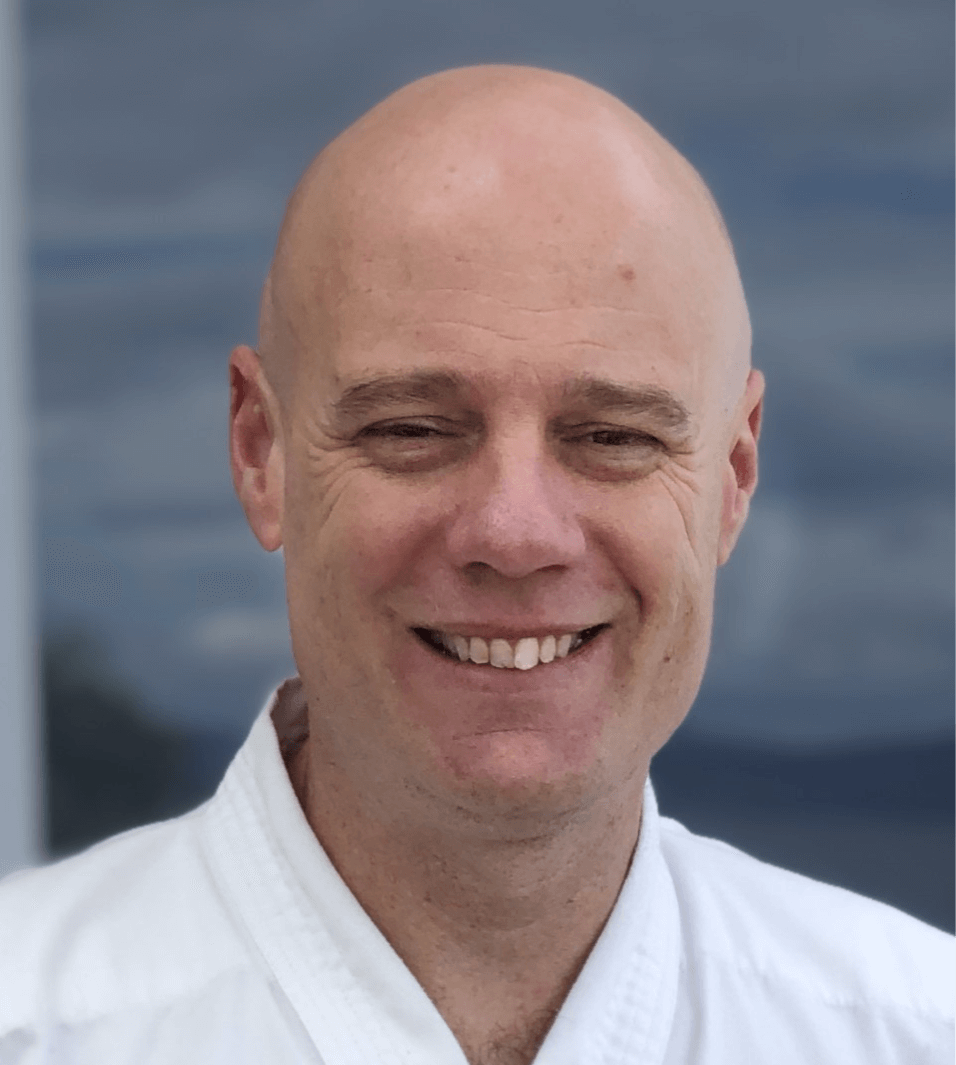 'Pharmacists should be able to [practice] as healthcare professionals without the constraints of funding being funnelled through a community pharmacy owner.'
For some pharmacies, the lack of MBS service payment has prevented them offering certain vaccinations altogether, including the paediatric COVID-19 vaccine.
'Administering COVID-19 vaccines to kids takes a lot longer,' said Mr Magill, who opted not to provide the service.
'You're trying to give a 5 year old a needle who's essentially running away from you screaming. From a financial point of view, it's just not worth it.'
Improving community care
From Mr Truong's point of view, removing the out-of-pocket payment for patients who receive NIP vaccines from pharmacists would help to increase vaccination rates, protecting the community from vaccine-preventable diseases.
'[Patients] at the pharmacy I work at in the northern suburbs of Adelaide [have] a lower socioeconomic status, so cost does impact their decision in accessing healthcare,' he said.
Each community has its own unique healthcare needs, depending on demographics and GP accessibility, agreed Mr Magill.
He is all for increasing pharmacists' scope of practice – on the proviso that adequate funding and training is provided.
'As pharmacists we [often] undervalue ourselves and what we can do,' he said. 'So we might be offering services that are not financially viable from a business perspective.'
Want to become a pharmacist immuniser or a GP Pharmacist? PSA's Immunisation and Refresher and GP Foundation Training courses are a great place to start.