Kurtis Gray, a final year Master of Pharmacy student at the University of Western Australia (UWA), is the 2020 PSA Mylan Pharmacy Student of the Year.
Mr Gray believes his decision to study pharmacy was the best he has made.
He beat a strong field from around the country to take the prestigious award this month, following in the footsteps of UWA colleague Alice Hashiguchi, who won last year.
Each of the state finalists were presented with a patient via webcam who acted out a variety of symptoms. After a consultation and the opportunity to ask follow-up questions for more information, the finalists recommended a course of treatment and advice before a panel of judges. 
'It was a tough competition but a great opportunity for us to put into practice what we have learnt,' Mr Gray said afterwards. 
'I really enjoy providing advice about medication to people who are unwell, and this competition enabled me to demonstrate this.'
The win came at a good time for Mr Gray, who is looking for an internship. But what to choose?
'I love the clinical aspect of pharmacy, so I could see myself becoming a clinical pharmacist specialising in psychiatric medications,' he told Australian Pharmacist.
'Alternatively, I would love to somehow work in a community pharmacy which specialises in treating the homeless and people with mental health issues. 
'However, I could just as easily see myself being a general practice or a rural pharmacist, working with the Aboriginal Medical Services.'
Mr Gray believes he is joining the profession at the perfect time.
'I think Australian pharmacists have been brilliant during the pandemic and have really stepped up. All the front line, essential health care workers have worked incredibly hard to facilitate effective healthcare during difficult times,' he said.
'I believe the work done will not be forgotten, and will make it easier for us future pharmacists to continue to expand awareness of our capabilities.'
Mr Gray hopes the recognition of pharmacists' work will increase to the point where the term "pharmacist" is synonymous with "clinician". 
'The hard work will make it easier for the new generation of pharmacists to continue to pioneer and expand the profession,' he said.
'The self-care fact cards that we can give out to patients are brilliant. When you have 10 patients all needing your time and attention, these cards are a good way to ensure that everything you say to a patient will, at the very least, make it home with them. I make a point to try and give these to as many patients as possible.'
Thomas Duong, from Monash University (VIC) took home the People's Choice award.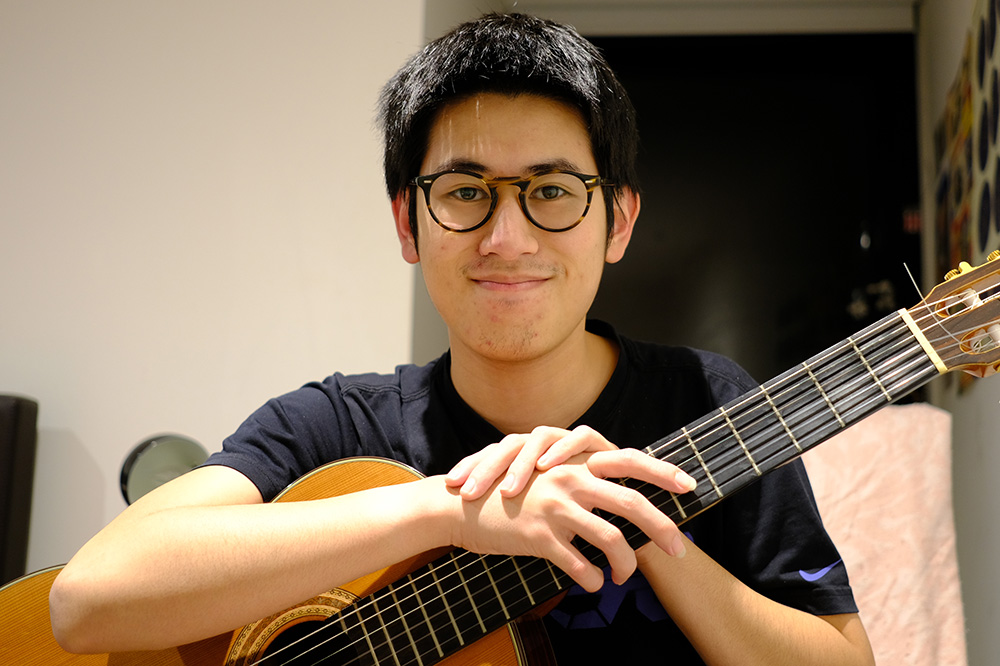 It was a huge opportunity and responsibility to represent Monash in such a major competition, Mr Duong said, and he is also now looking for an internship.
'I'm interested in hospital pharmacy with its clinical dynamics,' he said. 
'I am also interested in doing research so I may consider that pathway to higher study.'
PSA National President Associate Professor Chris Freeman congratulated both students. 
'We saw a very strong field line up this year and it is great to see such talented and passionate pharmacy students showcasing their skills and knowledge,' he said.
'This competition provides students with the opportunity to grow and learn with active listening, gaining patient insights and patient understanding important skills that support medicine safety and maximise patient outcomes.
'It is heartening to see the future of our profession in good hands,' A/Prof Freeman said, 'and we were impressed with the overall level of knowledge from students during both the state and national finals.'
As his prize, Mr Gray will receive funding for pharmacy-specific education from Mylan. 
Mylan Australia Product Manager David Lai said the standard of students competing at this year's PSOTY was impressive again.
'It gives me great confidence to know the future of our pharmacy industry lies within the hands of these students,' Mr Lai said. 
'They have excelled beyond my expectations.'
This year's finalists:
Kurtis Gray, University of Western Australia (WA)

Thomas Duong, Monash University (VIC)

Emily Stevenson, University of Technology Sydney (NSW)

Batul Al Shakarji, James Cook University (QLD)

Emma Dunham, University of Tasmania (Tas)

Yik Xiian Chai, University of South Australia (SA)

Melinda James, Queensland University of Technology (QLD – Wildcard winner)