Over a combined 103 years, the joint recipients of this year's Lifetime Achievement Award, Valerie Constable and the late John Ware, helped progress the pharmacy profession for the next generation. 
The Pharmacists Support Service (PSS) recorded an 80% jump in calls last year, its team of volunteers speaking to pharmacists, interns and students seeking a listening ear during a particularly challenging time. 
But if a distressed pharmacist rang the helpline 26 years ago, it would have been Valerie Constable's voice on the end of the line. 
It was 1995 when PSA's Victorian branch received a letter from the Doctors' Health Advisory Service (DHAS) saying it had been contacted by pharmacists asking for help, including one who ultimately died by suicide. While substance abuse was a big issue for doctors, pharmacists in Victoria were experiencing frequent robberies, and DHAS suggested PSA establish its own targeted support service.
Ms Constable, PSA's first female President in Victoria, immediately saw the need for a helpline run by pharmacists, for pharmacists.
'I felt quite strongly about it,' she says of the initiative, the highlight of her career. 'My family had experienced suicide and I knew what it did to people. So I put my hand up and said if anybody should do it, it should be PSA, because they represent all pharmacists. I took the calls for the first 2 years. It was seat-of-the-pants stuff, as there wasn't another organisation in Australia to follow. Similar outfits in the UK and US were just getting started.'
Ms Constable proved there was demand for the service, and PSA Victoria provided ongoing funding. Over time, PSS expanded nationally, taking on more volunteers, developing a formal training program with Lifeline and bringing on Kay Dunkley FPS as CEO (its first paid employee). From 20 calls a year initially, PSS now handles about 10 calls a week and provides valuable, non-judgmental support  to those in need.
In addition to leadership roles with PSA and establishing PSS, Ms Constable's career was dedicated to community pharmacy. She met her husband Bob at the Victorian College of Pharmacy in the early 1950s, and spent 36 years living above their pharmacy in a former drapery store in Pascoe Vale South, about 10 kilometres north of Melbourne's CBD.
Times are changing
Ms Constable says she would find pharmacy 'very hard' now. 'I love being a pharmacist and have never wished to be anything else … [But] it has become very stressful with lots of pressure, even more so in this pandemic,' she says.
'The main thing I always practiced and tried to teach our trainees was that every patient who leaves your pharmacy must feel you have done your very best to help them.' 
'I hope I have given something back to the profession I love.'
While PSS issues have changed over the years – bullying has become more prevalent, but there are fewer holdups – the service is just as relevant.
'A big aim of the PSS is to alleviate stress and find a way around it. And having a pharmacist answer the phone each time is important, because they understand the situation – they've been there, done that,' Ms Constable says.
'I am confident that PSS will achieve even more in the future and I am proud of what has already been achieved. I hope I have given back something to the profession I love.' 
What change in pharmacy in the past 2 years were you most excited about?
The change which most excited me was that Commonwealth and State governments publicly recognised the value of pharmacists' expertise, experience and accessibility. 
This is witnessed by the use of community pharmacists as vaccinators during the present
COVID-19 pandemic.
What action in PSA's Pharmacists in 2023 is the most important?
Action 4: Facilitate pharmacist prescribing within a collaborative care model. This will benefit pharmacists as well as the public and the government.
Lifetime Achievement Award joint recipient John Ware OAM
A community pharmacist for 40 years, John Ware FPS OAM posthumously received a Lifetime Achievement Award. He died in December 2020 aged 92.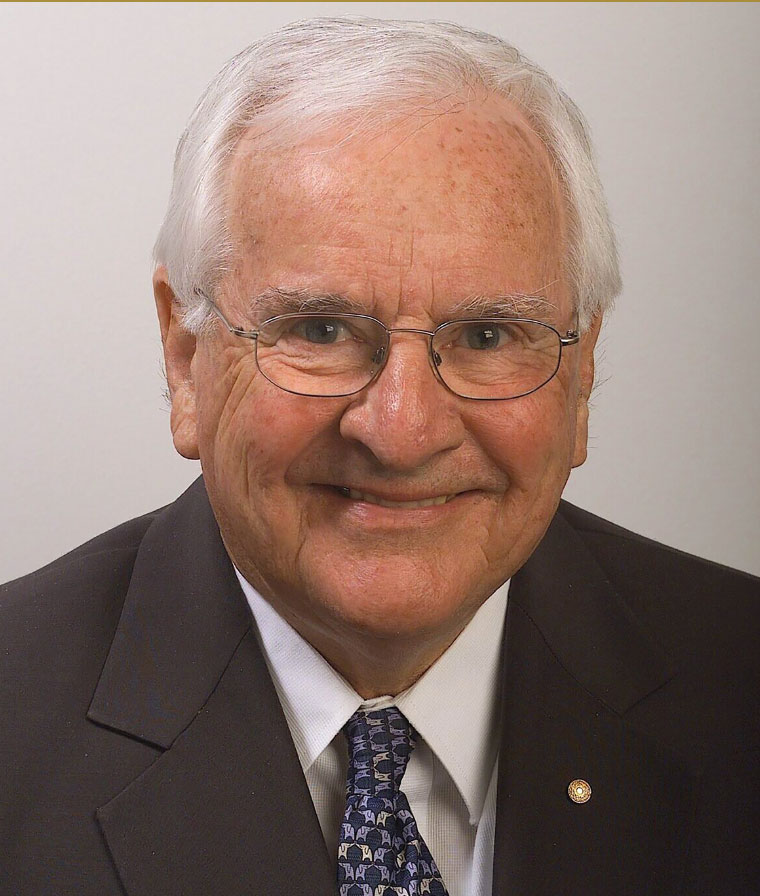 After graduating from the Victorian College of Pharmacy in 1950, Mr Ware operated pharmacies in Melbourne and rural Australia and served as PSA's National President and President of the Victorian Branch, as well as President of the Western Pacific Pharmaceutical Forum and the International Pharmaceutical Federation (FIP) Foundation. 
After his OAM in 2002, in 2006, Mr Ware became one of a small number of Australians to receive a Fellowship of the FIP and in 2014 received the FIP Distinguished Service Award. 
He was remembered fondly by Professor Arthur Christopoulos, Dean of Monash University's Faculty of Pharmacy and Pharmaceutical Sciences, and Victorian PSA President John Jackson. 
'He epitomised the professional pharmacist, improving care especially through education, collaboration and commitment to pharmacy organisations such as PSA and FIP,'  said Prof Christopoulos.
The PSA Lifetime Achievement Award is proudly sponsored by Symbion.