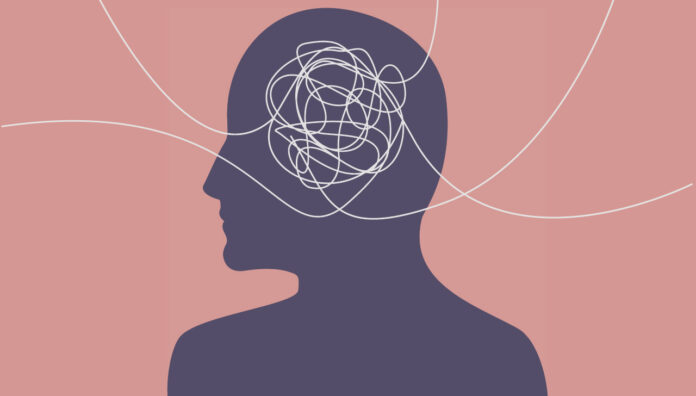 Between mid-March and late April last year, the Pharmacists' Support Service (PSS) received a massive 88% increase in calls from distressed pharmacists compared with the same period in 2019, after the extraordinary bushfire crisis followed closely by the start of the COVID-19 pandemic.
The most common reasons for calls related to COVID-19 were physical and mental health-related, including stress and anxiety, clinical matters relating to patient care, employment conditions and workload. 
Since then, according to a new personal view article published in the International Journal of Pharmacy Practice, Australian researchers, including Executive Director of the PSS Kay Dunkley MPS, have stated it was 'barely' acknowledged that community pharmacy staff were at high risk for long-term psychological impacts. 
According to the paper, community pharmacists and pharmacy staff were under immense pressure to remain open and serve communities during a time of rapidly changing legislation and – at times – conflicting advice from state and federal health agencies, which led to 'confusion and frustration around what was legal and what was not'.   
'Rapid changes to workload and workflow were combined with the dilemma of balancing professional obligations with the personal duty of keeping themselves and their sometimes geographically distant families safe,' the authors wrote. 
'Fluctuating demands and traumatic situations found community pharmacy staff often feeling distressed and underprepared.'
Aside from COVID-19-related calls, other reasons pharmacists contacted the PSS included legal issues relating to medicine supply, conflict with a pharmacy manager or owner, perceived bullying and conflict with patients, the paper stated.
Ms Dunkley told Australian Pharmacist that new initiatives, such as electronic and active ingredient prescribing, would further contribute to pharmacist workload and patient confusion this year. 
'There are all these extra stresses on top of infection risk, which can be very draining and create tense interactions – whether with patients or doctors,' she said.
Prolonged stress from all these factors can result in burnout, which can lead to more long-term mental health problems.
'Ongoing stress not only impacts mental health but physical health as well,' Ms Dunkley said. 
'It raises blood pressure, increases blood glucose levels and leads to poor sleeping, which, in turn, ultimately increases the risk of cardiovascular disease.'
Support for pharmacists
The paper acknowledged federal Minister for Health and Aged Care Greg Hunt's public statement on World Pharmacists' Day about 'the outstanding work of Australia's pharmacists and pharmacy staff in communities across the nation, specifically keeping their doors open to support Australians throughout some of the most challenging times in our history, including bushfires, bloods, drought and a global pandemic'.
'In the long term, governing bodies and professional agencies should come together and provide a forum for community pharmacists to safely discuss the emotional and social challenges that they faced during the bushfires and the COVID-19 pandemic,' the article states. 
Ms Dunkley emphasised that pharmacists should join a professional body that will advocate on their behalf and provide support services in the workplace.
'The PSA, for example, has an advice line for people to discuss pharmacy issues, and they have provided support during the rollout of electronic and active ingredient prescribing,' she said. 
Aside from the PSS and other crisis resources such as Beyond Blue and the Black Dog Institute, Ms Dunkley said all pharmacists should engage a GP that they can trust.
'If you are finding that you're experiencing ongoing stress, it's important to consult a GP who you can talk these things over with and who can help you manage it,' she said. 
Self-care strategies
To prevent burnout, Ms Dunkley suggested pharmacists take breaks and holidays when the opportunity arises, and engage in routine self care.
'Self care has to be built into your life, it's not just something you can do when you're stressed,' she said.
'It can be simple practices such as making sure that you have a meal break during the day at work, and that you're eating well and getting regular exercise.'
Hobbies and interests outside of pharmacy can also help to create work-life balance.
'Getting out into nature, cooking or having a pet are good methods of relaxation,' she said.
'Focusing on family and doing things you enjoy together, such as taking the kids to the park or the beach, also help to create that balance.'
Ms Dunkley suggested community engagement activities as another way to switch off from work.
'Join a sporting club, or a special interest group – something that's outside of pharmacy.'