From 1 February 2021, medicines will be prescribed by active ingredient on all Pharmaceutical Benefits Scheme and Repatriation PBS prescriptions. 
Pharmacists have welcomed the regulatory changes, which aim to alleviate brand confusion and provide consistency. 
While patients are getting used to active ingredient names, helped by explanations and hand-outs from pharmacists, prescribing software may need vigilant updating to cope with changes.
Key points
Mandated active ingredient prescribing is a safety initiative that should alleviate brand confusion and provide consistency for electronic prescriptions.

Prescribing practices will align with international standards.

A dispensary sorted by active ingredient will enable better workflow.
Prescribers can still prescribe a specific brand of medicine if it is considered to be clinically necessary, and should include both the active ingredient and brand name on the prescription. In addition, patients can continue to choose the brand they prefer when their medicine is dispensed in the pharmacy.
Patients will soon start to notice active ingredient information on their PBS and RPBS prescriptions, medicine packaging, dispensing labels and My Health Record shared summaries.
Fiona Evans MPS, owner of Merewether Pharmacy in Newcastle, New South Wales told Australian Pharmacist active ingredient prescribing is 'a great idea' and it was 'about time' the regulation changes were made. 
'We've been trying to educate our patients on the ingredient names for years,' she said.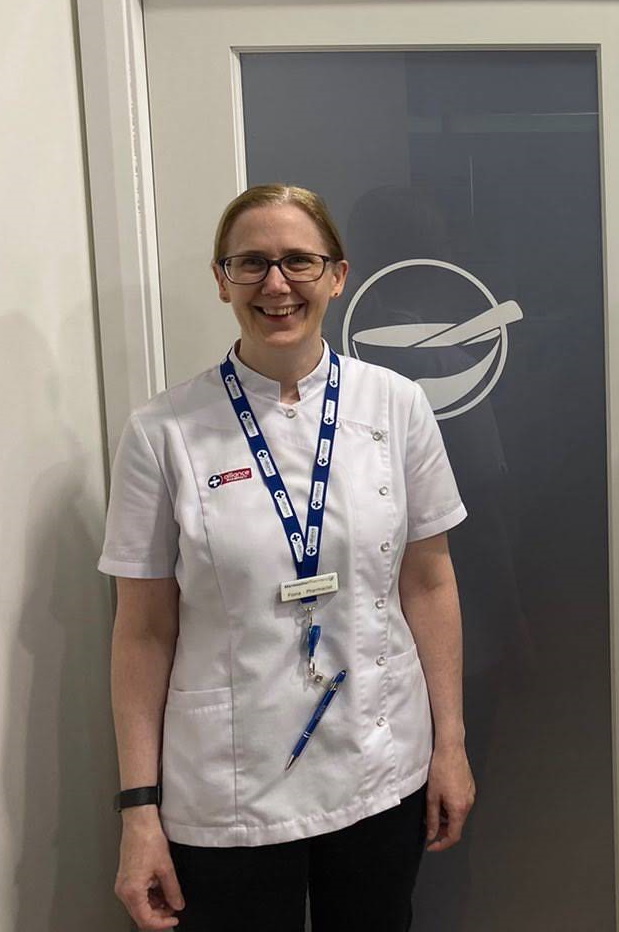 Explanations and information hand-outs have helped patients get used to ingredient names, and they often present with their lists in those names.
Ms Evans' pharmacy has been using active ingredient names since 2013 on Webster-paks and patient profiles that go to the doctor if changes are made to medicines or doses, and go to hospitals if the patient has to be admitted. 
'This massively reduces the risks of errors to the patient, due to unfamiliarity with unusual brand names,' she said. 
In addition, Ms Evans' dispensary has been laid out in generic name order for years. For example, all brands of omeprazole products are located together. 
Why are the changes happening?
Active ingredient prescribing is part of a wider government initiative to ensure consistent and standardised information that will support the safe and appropriate use of medicines. 
Confusion over active ingredients in medicines poses significant risk to patients who may only recognise a medicine by a brand name, and accidentally take different brands with the same active ingredient. The risk is increased for older or chronically ill people taking multiple medicines. 
The initiative also aims to increase the uptake of generic and biosimilar medicines and contribute to the long-term sustainability of the PBS system. 
Electronic prescribing (e-prescribing) was introduced in Australia last year as an alternative to paper-based prescriptions, with the aim of providing paper-free medicines management by 2022. 
It was prioritised by the federal government to improve efficiency, compliance, safety and data collection, and forms a key part of the National Digital Health Strategy. The e-prescribing initiative includes a commitment to implement active ingredient prescribing. 
The Department of Health amendments to the National Health (Pharmaceutical Benefits) Regulations 2017 will require the inclusion of active ingredients on all PBS and RPBS prescriptions, except for:
handwritten prescriptions

paper-based medication charts in the aged care sector

medicinal items with four or more active ingredients

other items excluded for safety or practicality.
A spokesperson for the Federal Department of Health told AP the department had undertaken a range of communication activities to ensure that prescribers, pharmacists and patients are aware of the changes for active ingredient prescribing.
Further information on the regulatory changes is available on an active ingredient prescribing fact sheet, FAQs for consumers and NPS MedicineWise information and resources. 
Feedback from health professionals
Owner of Capital Chemist Southlands in Canberra Louise McLean MPS told AP the changes were 'a fantastic idea'.
'There is an ever-increasing number of brands available and numerous "out of stocks", which add to patient confusion with names changing all the time,' she added. 
Ingredient names will be easier for patients and prescribers to remember, rather than different brand names, apart from minor changes such as the 'frusemide to furosemide' spelling change.
Ms McLean sorted her dispensary by active ingredient name 3 years ago, including the DD safe, but not the fridge as it wasn't practical.
The prompt for the change was increasing stock shortages necessitating brand substitutions. Multiple active products had presented a challenge, but they are now sorted according to the drug name that first appears in the dispensing software.
Ms McLean said there will need to be provision in prescribing software to enable brand specification and maintenance of the 'brand substitution not permitted' box for those with allergies or intolerances. With brand changes, regular prescriber software updates will be needed. 
Promoting patient safety
A general practitioner from St Lucia in Brisbane's western suburbs told AP that the changes are a good idea. The active ingredient name on prescriptions will be beneficial for patient safety, helping to prevent confusion and potential overdose. 
'It will also be advantageous to medical practitioners due to the range of brand and generic products on the market,' she said.
The GP said she hopes medical software will be updated so any brand name entered will link to the ingredient name. Previously, she would rely on the Australian Medicines Handbook or contact a local pharmacist for the ingredient name.
Medical software companies are preparing for the change. Best Practice CEO Frank Pyefinch told AP the company's updated software is currently in beta testing and will be released in January 'to enable practices to upgrade in time for 1 February'.
Dr Ramesh Walpola MPS, Lecturer in Health Management at the University of New South Wales, agreed that the initiative will be beneficial for patient safety and quality of care.
'Whilst it is one of the ways that we can make patients aware of the active ingredient in their medicine, it has other impacts,' he told AP.
'It may: increase the uptake of generic brands by patients, which impacts on the cost of medicines to the health system; speed up medicine reconciliation processes in hospitals; and reduce confusion during transitions of care.
'It could also help reduce potential confusion/misunderstanding for all health practitioners when patients are communicating what medicines they are taking, which can even impact the services provided by allied health practitioners.'
Although active ingredient prescribing offers benefits for the health system and for medicine safety, Dr Walpola cautioned that active ingredient names can be confusing for some patients.
'So it is still important that pharmacists ensure that, if [confusion] is the case, mechanisms such as medicine lists in paper or app form are used by the patient and are updated regularly,' he said.