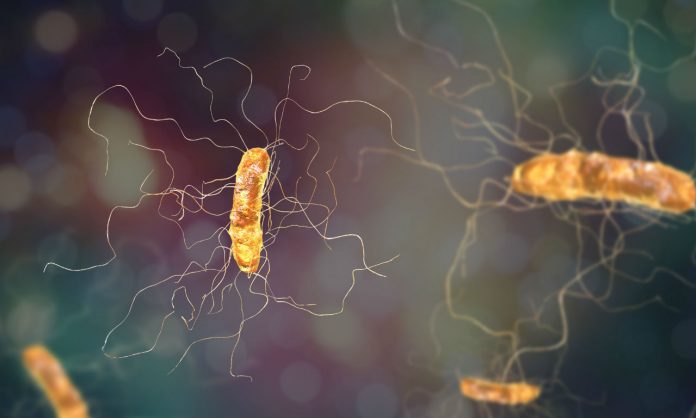 Almost three-quarters of Australians are aware of the term 'antibiotic resistance' and one quarter believe that it is affecting us, an NPS MedicineWise survey has found.
But NPS MedicineWise CEO Steve Morris says many Australians still lack awareness of the potential consequences of antibiotic resistance.
'Most people still don't think it will affect them personally. There's more work needed to educate individuals, families and communities about this problem – it really is time to take antibiotic resistance seriously,' he said.
'Although we've made some strides in Australia, we're still in the top eight of developed countries in terms of our antibiotic utilisation. So we're still on the high end, even amongst those developed countries. Even though things have improved there are lots of steps that can be taken.'
Clinical Director of the Antimicrobial Use and Resistance in Australia (AURA) Program, Dr Kathryn Daveson, echoed this sentiment.
'What we're dealing with at the moment in terms of antimicrobial resistance is a number of infections that are becoming essentially untreatable and a lack of antibiotics being developed by pharmaceutical companies coming down what we call the antibiotic pipeline,' she told Australian Pharmacist. 'There's not a lot of antibiotics being developed, so what we're talking about is the last line of antibiotics that we have to treat infections at the moment. And we call them last line because there aren't many antibiotics as the next future option for treatment.'  
Released to coincide with World Antibiotic Awareness Week, the findings from the NPS MedicineWise National Consumer Survey 2017 show that 74% of respondents are aware of the term 'antibiotic resistance', compared to 70% in 2014.
Meanwhile, the number of respondents who believe that antibiotic resistance is affecting us has more than doubled – from 11% in 2015 to 25% in 2017– suggesting that education to raise awareness is having an impact.
Pharmacists have an important role to play in continuing to improve awareness, Mr Morris, previously the Chief Pharmacist for South Australia, told Australian Pharmacist.
'Pharmacists are critical because they probably come into contact with patients more than any other group of health professionals,' he said. 'So that ability to promote a broader public health message, including the appropriate use of antibiotics, is pivotal.'
Associate Professor Louis Roller, Faculty of Pharmacy and Pharmaceutical Sciences, Monash University, agreed.
'Counsel patients to take the prescribed antibiotic at the appropriate intervals and for the right duration, avoiding "to be taken until finished" if appropriate. The advice should be: 'taking antibiotics for as long as the prescriber says' and to 'complete the course as specified.' This is most important,' he said.
'And encourage patients not to keep a repeat prescription for an antibiotic dispense sometime in the future as it may be inappropriate. After the appropriate course is finished they should return any remaining tablets, capsules or liquids to the pharmacy for destruction.'
One of the most important things a pharmacist can suggest is that people are fully immunised, says Dr Roller.
And he encourages pharmacists to help educate the public about limitations of antibiotics.
'Counsel patients that it is inappropriate to take antibiotics for cold and flu – so they should ask for an antibiotic only when it is necessary,' he suggests.
'Remind patients that many infections are self-limiting and may not require an antibiotic. And that they should not share their antibiotics (or any other prescribed medicine) with other people.'
According to NPS MedicineWise, 'most colds resolve naturally within 7-10 days.' With influenza, symptoms 'will generally last 5-8 days. However, some of the symptoms of flu (e.g. cough and tiredness) can last for as long as 2-3 weeks.' Pharmacists need to emphasise that there is no indication for antibiotics in colds and flus.
He says pharmacists can also help curb rising antibiotic resistance by influencing others within the industry.
'We can do a lot – pressure doctors not to use repeat option unless they want to extend that course of antibiotics,' he says.
'We can pressure companies to have appropriate packaging. For example, trimethoprim 7 tablets (for UTIs in men) and trimethoprim 3 tablets (for UTIs in women).'
Dr Daveson also stressed the importance of an industry-wide push towards curbing antimicrobial resistance.
'It needs to be framed as a whole of society issue. We all have a part to play,' she said. 'And of course, pharmacists play a core role, but [sic] actually enabling consumers that you see every day to care for antibiotics just as pharmacists do, is a really important part of this.'