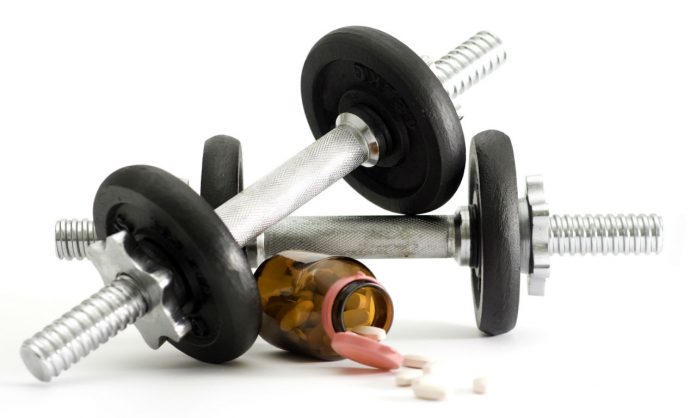 The recent release of the updated 2019 List of Prohibited Substances and Methods from the World-Anti-Doping Agency (WADA) raises the question about the relationship between doping in sport and pharmacists: what role do pharmacists play in ensuring elite athletes do not accidentally consume banned substances?
The dynamic nature of this list represents a challenge. Pharmacists should be familiar with the updated contents of this list and alert athletes when substances they are supplying appear on it.
The British Journal of Sports Medicine has argued that accidental doping is more common than generally believed, due to a lack of awareness among athletes about which medicines and supplements contain banned substances.
'Unintentional doping is often regarded as an excuse given by athletes caught doping,' researchers suggested, 'but it could happen in circumstances where athletes are unaware that the food, drinks, supplements or medications they consume contain banned performance enhancing drugs.'
Professor Andrew McLachlan, Dean of Pharmacy at Sydney University and Chair of the Anti-Doping Rule Violation Panel, agrees.
'There are cases of what we would call inadvertent doping, where athletes are unaware that the medicines that they might be taking, or the supplements that they might be using, or even buying online, might contain substances which are on the prohibited list for WADA', he told Australian Pharmacist.
Part of the problem, he says, is that athletes are particularly vulnerable to inadvertent doping due to the competitive nature of their sports and a lack of awareness about the ingredients contained in supplements and seemingly innocuous medicines.
'We know that athletes often have a relatively low medicines literacy. They know about health and fitness and wellbeing, but they actually are quite vulnerable because they are very focussed on their performance, their routine in training and diet.  As a result, sometimes they might be either tempted to use, or advised to use, supplements that may contain banned substances,' he said.
While there have been various high-profile cases of alleged inadvertent doping, Professor McLachlan says that the issue is far more common amongst mid-level athletes. For these athletes, a positive test result would be disastrous. They also don't have the same support as high-level elite athletes. In this case, he said, pharmacists might be of the most assistance.
'Thankfully many athletes right at the top of the elite spectrum are quite aware of this. They will ask the pharmacist or the team doctor about this information, and are often very, very careful about what they take. But it's probably the middle-tier athletes that we need to ask more questions of really," he said.
For pharmacists, however, knowing when to ask these questions can be complicated, especially given the fact that most banned substances are innocuous for anyone who is not an elite athlete.
'From a pharmacist's point of view, being aware that a person is an elite athlete is not necessarily straightforward,' he said.
'I think many pharmacists do become aware that the customers they look after may be involved in elite sport, and asking them about those things becomes very important,' he said.
'I don't think anyone would mind if they went into the pharmacy and the pharmacist said to them, "by the way, are you an elite athlete?" I think that would only be seen as a compliment.'
While Professor McLachlan said he can only speak for the University of Sydney, he has found that there is ample interest and access to education about doping in sports in Australia.
'We certainly include the topic of drugs in sport in our lectures, and we also talk about some of the complexity of supplements and complementary alternative medicines,' he said.
For practising pharmacists, there is no shortage of resources to help them prevent inadvertent doping.
'I think the main thing is to know where to look,' Professor McLachlin says. 'Starting with the Australian Pharmaceutical Formulary (APF24) and the Australian Sports Anti-doping Authority (ASADA) website are very good resources for pharmacists. MIMS also has information. Pharmacists need to understand that athletes can be quite vulnerable when it comes to understanding what's in those products and medicines.'
The full list of prohibited substances can be found at asada.gov.au. Further advice for pharmacists can also be found in the chapter, Drugs in sport, in the 24th edition of the Australian Pharmaceutical Formulary and Handbook.