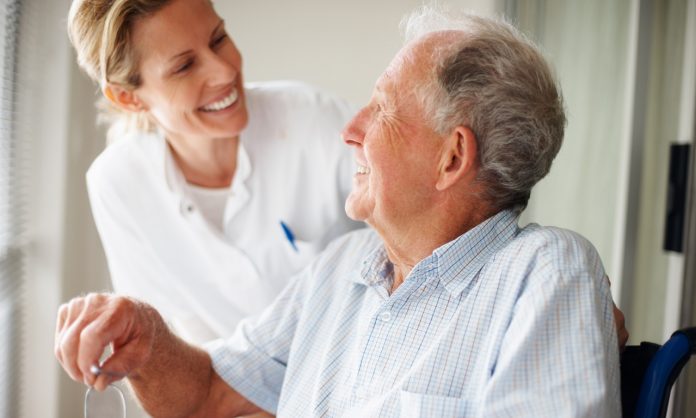 This Royal Commission is an opportunity to improve how we care for our elderly, and release the chains holding pharmacists back from preventing inappropriate use of medicines instead of being a bystander.
Last month, the Federal Government announced a Royal Commission into Aged Care Quality and Safety to report in the second half of 2019. In December 2017, in my Australian Pharmacist President's Column 'Improving Medicines Use in Aged Care', I highlighted the ongoing issues with medication use in aged care facilities.
It is vital that this Royal Commission focuses on inappropriate medicines use and the vital role pharmacists can play in addressing it.
Regulatory and funding systems prevent pharmacists from being responsible and accountable for medication management within aged care. These systems should change to allow pharmacists to have a much greater role in the prescribing and review of medications within aged care.
Instead of identifying issues that require change by the prescriber, appropriately credentialled pharmacists should be able to modify dosage regimens and deprescribe therapies that are no longer necessary.
Within a collaborative framework with pharmacists taking greater responsibility and accountability for medication use, we may well create a far better and safer environment for aged care residents.
In addition, the supply of medications to aged care facilities needs an overhaul. There should be support for local pharmacies to be able to work with aged care facilities to tailor medication management solutions to be fit for purpose.
These solutions should be driven by quality and not by aged care facilities trying to get the cheapest price. Many local community pharmacies have been driven out of service contracts because they can't compete on price for medication supply activities, and are not able to deliver quality medication management services because the aged care facilities do not see the value.
Again, we need an overhaul. We must have a system that rewards quality. A system that rewards safe and effective medicines use and develops capacity in local communities to work on local solutions to improve medication management.
We will be engaging with our members to gather evidence to submit to the Royal Commission regarding the issues associated with medication use and how pharmacists can play a greater role in addressing this issue.
This will be the time for pharmacists to be able to do more, and that is not more for less. Appropriate incentives need to be put in place to reward quality care and support the profession to deliver better healthcare.
A previous Senate Committee report published in 2014 made a number of recommendations, including the need for training for aged care staff on the behavioural and psychological symptoms of dementia and appropriate non- pharmacological management strategies, regular review of psychotropic prescribing, and trend reporting within facilities for psychotropic use.
Community pharmacists can achieve this as part of their role in supporting medication management in aged care.
This Royal Commission is an opportunity to shed a light on suboptimal practices in aged care. The system is letting down our elders and their families. It is time to improve how we care for our elderly, and release the chains holding pharmacists back from preventing inappropriate use of medicines instead of being a bystander.
Rest assured, PSA has made numerous representations to government and health department representatives about how pharmacists can be more involved in aged care. We trust they will now listen.