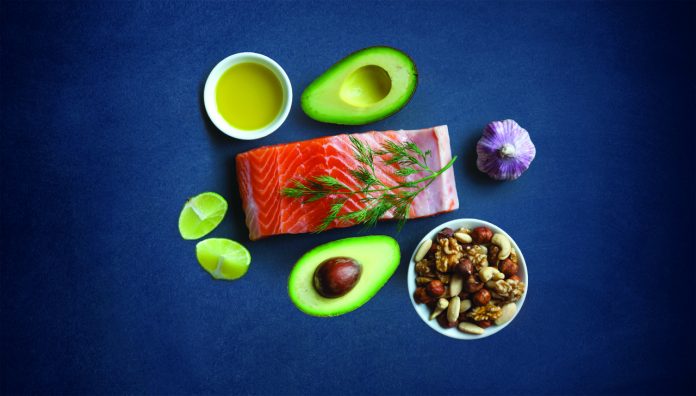 Rheumatoid arthritis (RA) is a chronic autoimmune disease characterised by joint inflammation. The immune system attacks the tissue lining the joints (synovial membrane), causing joint pain, swelling and stiffness.
It usually occurs in joints on both sides of the body in a symmetrical pattern, and most often in hand joints. RA causes progressive and irreversible joint damage which may lead to significant joint deformity and disability.1
Two complementary medicines options for RA are evening primrose oil and omega-3 supplements. What's the evidence for their efficacy in treating RA?
EVENING PRIMROSE OIL
What is it?
Evening primrose oil (EPO) is derived from the seed of the plant Oenothera biennis. It is a rich source of linoleic acid and gamma-linolenic acid (GLA), which are omega-6 fatty acids. They are components of cell membranes, and substrates for the synthesis of eicosanoids (e.g. prostaglandins, thromboxanes). GLA supplementation can increase the ratio of non-inflammatory to in­flammatory prostaglandins.2,3
Evidence for rheumatoid arthritis
A 2011 Cochrane review of three RCTs found moderate evidence that taking EPO affords some benefit in relieving symptoms of rheumatoid arthritis.4
Suggested counselling advice
Patients may need to take evening primrose oil daily for at least 6 months in order to improve symptoms of rheumatoid arthritis.4 Patients may experience some adverse effects including gastrointestinal symptoms, headache, dizziness and rash.3
Dose
For rheumatoid arthritis, 0.525–2.8 g GLA daily has been used. A 2011 Cochrane review concluded that the benefits appear greater with doses of at least 1.4 g GLA daily for at least 6 months.4
OMEGA-­3 SUPPLEMENTS
What are they?
The omega-3 fatty acids include alpha-linolenic acid (ALA), eicosapentaenoic acid (EPA), docosahexaenoic acid (DHA) and docosapentaenoic acid (DPA). They are components of cell membranes and substrates for the synthesis of eicosanoids (e.g. prostaglandins, leukotrienes, thromboxanes). Most research has focused on EPA and DHA.5,6
ALA is an essential fatty acid sourced mainly from plant foods (e.g. canola oil, ­ flaxseed oil, some nuts). The body converts a small percentage of ALA to EPA and DHA; however, the main source of EPA and DHA is seafood. Most clinical studies have used dietary fish or fish oil supplements. Depleting global fish stocks are driving research into more sustainable marine sources of EPA and DHA, such as krill oil, calamari oil and marine micro-algae. DPA does not occur in fish, but is formed from EPA and also found in meat.5,6
Evidence for rheumatoid arthritis
Several RCTs and meta-analyses have found that EPA plus DHA has an anti-in­flammatory effect and reduces morning stiffness, joint swelling and pain, and the need for NSAID therapy in patients with RA.
There is evidence that EPA plus DHA also reduces cardiovascular risk in RA.7–11
A 2013 study examined the effects of high-dose (5.5 g EPA and DHA daily) versus low-dose (0.4 g EPA and DHA daily)  fish oil in 140 patients with early RA (<12 months duration) who also received combination methotrexate, sulfasalazine and hydroxychloroquine. The authors concluded that high-dose fish oil was associated with benefits additional to those achieved by combination DMARDs with similar methotrexate dose.12
Suggested counselling advice
Omega-3 supplements can take weeks to months of daily use to produce benefits. It can take up to 3 months to see the maximum anti-in­flammatory benefits.3,7
Liquid fish oil should be drunk with fruit juice, and all fish or krill oil supplements should be taken with some solid food, to reduce gastrointestinal upset. This will also reduce fishy taste and shy burps. These side effects can also be reduced by storing the supplements in the fridge or freezer.3
Dose
For anti-in­flammatory effects, the recommended dose is at least 2.7 g daily of EPA plus DHA. Cod liver oil should not be used at this dose because it may contain toxic amounts of vitamins A and D.3,7
Learn more
For more evidence-based information about these and other complementary medicines – including clinical notes on adverse e­ffects, contraindications and interactions, as well as full references, refer to the Australian Pharmaceutical Formulary and Handbook 24th edition (APF24). APF is available in print or digital format. Digital APF is available here (subscription required).
References