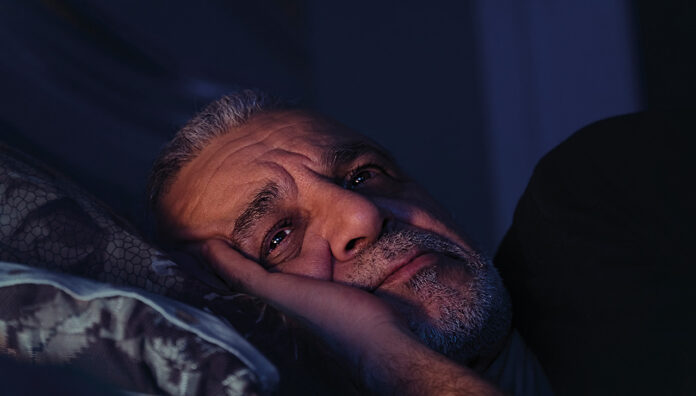 Mastering difficult, recurring requests for Pharmacist Only Medicines.
First point of contact
Faced with sleepless nights, patients may ask pharmacists for a product that may not be right for them or has been used beyond its intended short-term duration. Perhaps the person has a pattern of using sleeping tablets which can become problematic in the long term.
Pharmacists are also often the first health professional that a person might see for symptomatic treatment of minor ailments such as insomnia.
Early career pharmacists, in particular, report that it can be hard dealing with such requests, especially if they are repeated. How does one ask the right questions, be genuinely patient-centric and yet adhere to professional standards? How do you avoid a 'tick and flick' response? And while it is never OK to just say 'no', what short interventions are effective?
Declining supply
Joe Foster MPS, of TerryWhite Chemmart in Albany, Western Australia, says it's always best to come to a concordant decision with patients.
'Never let a patient go home empty-handed,' he counsels. Whether patients leave with the medicines they requested, an alternative, a referral back to the GP or a handful of helpful literature, it's important for them to walk out the door feeling supported.
Declining supply, he has found, is more effective with patients who are acting on a family or friend recommendation.
It is harder with those who have personal knowledge of the medicine and are less open to adjunct therapy.
In such cases, 'I would rarely decline supply unless I had a genuine concern for immediate patient harm,' Mr Foster says.
Kayla Lee MPS, of Capital Chemists in Braidwood, New South Wales, says she tends to focus less on declining and more on finding something that works for the patient.
'Often I will say something like, "I gave you a box of this recently. Are you finding it effective?" Rephrasing the questions to be patient-focused is less accusatory and helps open up a conversation.'
With sleeping aids and antihistamines, Ms Lee always explains that such products lose their effectiveness with repeated use.
'I try to avoid words like "addiction" or "dependence" because it can induce fear and reduce rapport, in my experience. If I can, I will try to find the underlying factor that is causing the sleeplessness, whether it's work, stress, anxiety, grief, and offer suggestions aimed at the same end result of getting a good night's sleep.'
Taren Gill FPS, a former ECP PSA National Board member and owner of Priceline Maryborough in Victoria, also believes in meeting requests with compassion. However, she counsels not to be afraid to decline supply if a patient is deemed at risk on evaluation.
'Most people appreciate us putting their safety first,' she says, while acknowledging that these interactions can be easier in a small town where local pharmacists know patients and their GPs.
Ms Gill believes too many early career pharmacists make the mistake of adopting a gatekeeper mentality.
'These conversations are an opportunity to diagnose and prescribe within our scope. It's about the quality use of medicines and referring on when required,' she says.
Ms Lee says many experienced pharmacists fall into the trap of believing that denial equates to gatekeeping.
'They think it's not being helpful to deny. But it's not helpful to continually give them these medications. So there are occasions when you have to deny for the patient's safety. And that can be quite a hard conversation.'
Solutions focus
Among the tools to facilitate solutions to such problems is supporting a referral to another health professional in special cases. This can include helping make the appointment for the patient with a GP or for a referral to a specialist.
Another method can be for the pharmacist to ask if it is alright to share information with the patient's doctor.
Mr Foster believes in being pragmatic about the risks of medicines, making the patient aware while avoiding hyperbole.
'It is unhelpful and disingenuous to lie to a patient and tell them it's out of stock,' says Mr Foster. 'That only deflects the problem to another day or another pharmacy.
'Being patient-centric not only benefits the patient, it makes the patient more likely to want to see you again,' he says.
Ms Lee offers evidence-based and safer long-term aids, which can include natural medicines, that may lie at the root of the sleep issue.
'It's about educating and being constructive with the patient. Sometimes you do get a person who is quite resistant, but you just have to stand your ground.'
Patient safety and pharmacists' obligations in providing care should be paramount.
'This may mean pointing out that they're asking you to do something that is not in line with your registration as a healthcare professional and terminating the interaction,' Ms Lee warns. 'This should be a very last resort.'
Empowering pharmacists
Ms Lee would like to see pharmacists, particularly early career pharmacists, empowered with resources tailored to the Australian market.
Sometimes, evidence about drug risk is United States-based, where there is less regulation, monitoring and more combination products. While still relevant, early career pharmacists need to be able to adapt this information to Australia's more regulated environment when considering supply.
As a profession, pharmacists 'can do more to help ourselves', she says. 'The PSA and other organisations have quite good resources, but they are limited, and many early career pharmacists rely on personal research to evaluate risk.'
In terms of positive patient interaction, Mr Foster is an advocate for gentle mentoring within the practice.
'If you don't like the way the pharmacy assistant deals with patients, tell them after the sale and provide specific examples of open language, such as "How well does this product work for you?" rather than something judgmental like, "You don't use this all the time, do you?"
Helpful dialogue
'Make it obvious to the patient that you want to help them in any way you can. Give the patient eye contact and encourage a two-way dialogue. Avoid saying, "Have you used it before?" as that doesn't elicit enough information.
'I like "How well does this work for you?" in my opening counselling,' says Mr Foster. 'It assumes familiarity with the product, but it is also easily corrected by the patient if they haven't used it before.'
'What other options have you used?' is another open-ended question, he suggests.
Ms Lee will often ask permission to call the GP if required while the patient is waiting, or to call them back if the GP is unavailable.
'I'll say I'll ring their GP, have a chat and work out a plan for them. I generally find that's well received.
'Another thing I say is: "I'm just going to jot this down so we don't have to cover the whole conversation again next time."
'What I am actually doing is keeping a record of their use, but they don't feel interrogated when you put it that way, because often they don't like having repeated conversations each time they come into the pharmacy. '
Recording medicine use is a helpful aid in initiating conversations, Taren Gill finds.
'You can say something like, "Oh it looks like you came in on Saturday and saw
my colleague and they helped you out." Then find out why they need it again.'
PSA advice
Patient safety is always a pharmacist's top priority – and this goes beyond the decision to supply or not supply a medicine,' says Stefanie Johnston, PSA's General Manager Knowledge Development.
'Mastering short interventions is a learned skill and something all pharmacists need to work on throughout their career. Seeking feedback from colleagues and active self-reflection can be uncomfortable, but ultimately helps you be a better practitioner.'
PSA understands this need, Ms Johnston explains, and has support resources and guidance available through myPSA (See Further resources).
'The Pharmacist to Pharmacist Advice Line is also available exclusively to members,' she points out, 'to provide guidance and support in challenging practice scenarios.'
Finally, Mr Foster suggests seeing each interaction as part of a long-term solution.
'Don't be disheartened if you have to repeat yourself on different patient visits. That patient may visit you for many years and it can take a long time to facilitate positive change,' he says.
FAQs
How do I develop more confidence for difficult interactions?
Effective short interventions are a learned skill which develops with experience. You can build confidence for difficult interactions by:
actively self-reflecting on interactions after they occur

asking colleagues or mentors for feedback

seeking advice from other health professionals who encounter challenges from patients

undertaking training such as MHFA.
How should I respond if a patient tries to short-circuit the discussion with 'It's OK, I've had it before'?
Pharmacists have an obligation to establish therapeutic need and ensure Pharmacist Only Medicines supply is safe for the patients. Responses which frame their safety as your top priority can help reposition the flow of the conversation back to key issues.
What information should I record if recording supply?
In addition to supply records, patient notes regarding indication, characteristics of condition and the mutually agreed medicine plan can help provide continuity of care. Avoid subjective language.
Should I record supply of Pharmacist Only Medicines if I'm concerned about inappropriate use?
Yes, but it should be systematic. There are benefits to recording the supply of
non-prescription medicines, regardless of whether it is legally mandated. For example, recording supply within dispensing software can support patients by:
creating a record at the pharmacy, and accessing it via My Health Record (where available) to inform clinical decisions

providing patients with customised and individualised instructions for use on a dispensing label.
However, recording supply in practice requires a consistent approach. Recording supply inconsistently or only for some customers can be stigmatising.
Working with colleagues on a standard approach to recording for all patients can reduce this.
Is staged supply an appropriate strategy for Pharmacist Only Medicines?
Staged supply is an option for any medicine, although in most cases other options are likely more appropriate. This includes provision of health information, referral or consented discussion with the person's prescriber.
Further resources