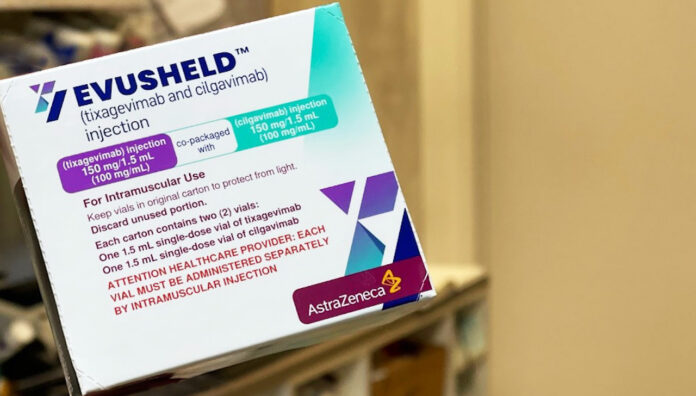 Previously available in hospitals only, Evusheld (tixagevimab and cilgavimab), the first available preventative therapy for COVID-19, can now also be accessed in Victoria's 24-hour Supercare pharmacies.
Provisionally approved by the Therapeutic Goods Administration as a prophylaxis in February, the treatment is for patients who are unlikely to produce an effective immune response to COVID-19, including through vaccination. 
This includes patients who are moderate to severely immunocompromised due to underlying conditions, such as primary immunodeficiency syndromes, heart and lung transplant recipients, or those using treatments that significantly weaken the immune system. Victorian's Department of Health outlined the full eligibility criteria here.
Evusheld should provide long-lasting protection against COVID-19, with the treatment expected to last up to 6 months. It contains two separate monoclonal antibodies (150 mg of tixagevimab and 150 mg of cilgavimab) administered separately via intramuscular injection into each buttock. 
The medicine should be stored in the pharmacy fridge and requires standard dispensary refrigeration (2–8°C). 
Improving patient access
Victorian GPs can prescribe Evusheld to eligible patients, with government stock allocated to selected community and hospital pharmacies throughout metropolitan and regional areas.
In other states, Evusheld is available via state government facilities.
Jane Mitchell MPS, owner of Ascot Vale Pharmacy, has the medicine in stock and will begin supplying it to patients, 'as soon as we get prescriptions from doctors'.
'It's pretty exciting. We look forward to seeing doctors embrace the medicine for those people who really need it,' she told Australian Pharmacist.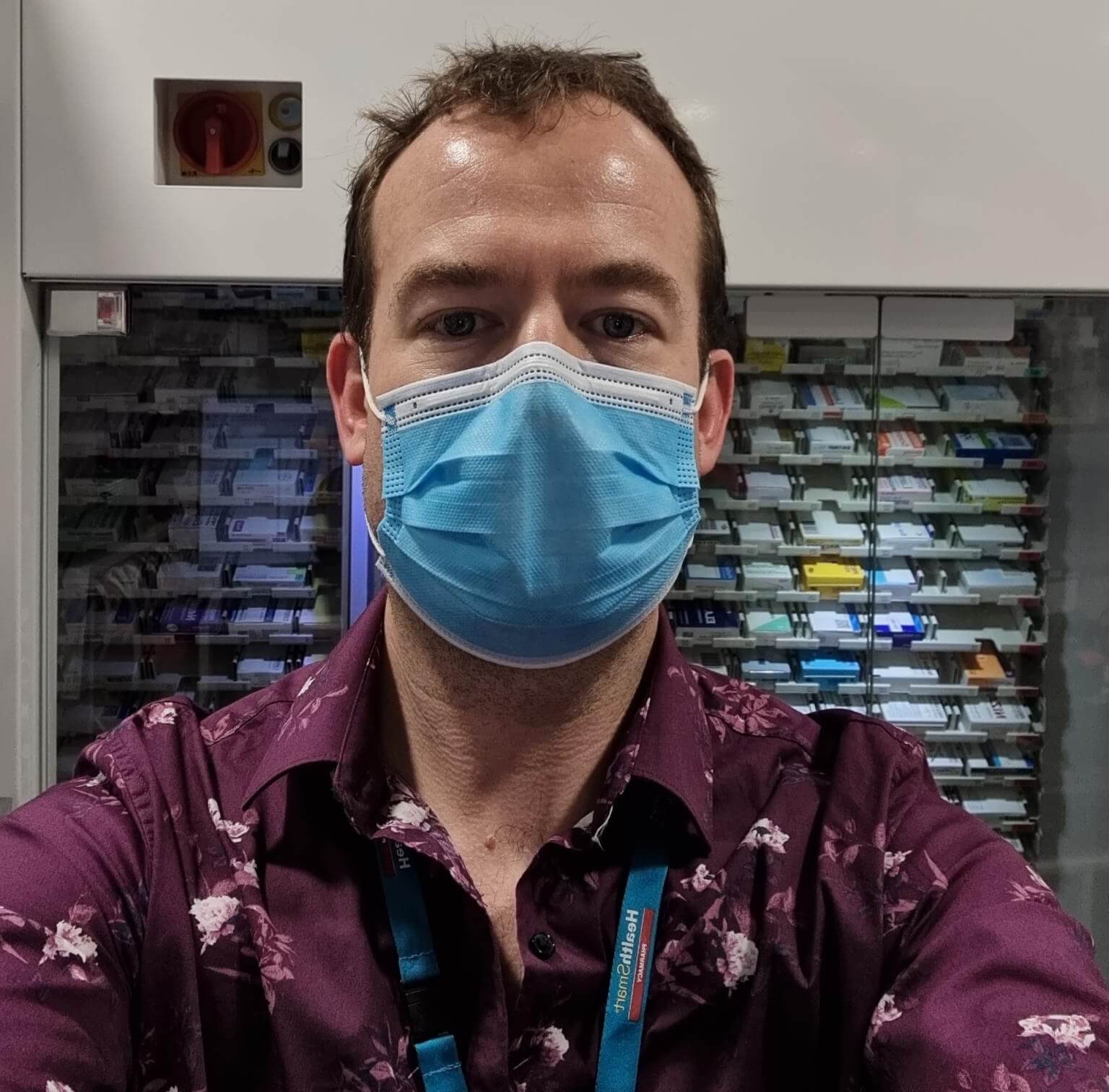 David Froon MPS, co-owner of Healthsmart Pharmacy at the Victorian Comprehensive Cancer Centre, received his first prescription for Evusheld on Tuesday.
'The prescriber sent through the script and organised for the patient to contact us,' he said.
'She has been on another therapy, fingolimod, that has the potential to reduce B or T cells.'
Mr Froon thinks having the medicine available in pharmacies should improve access for patients in need.
'When they don't need to be admitted to hospital for this sort of treatment, how [else] do you get national stockpile medicines to a community-based patient?' he said. 
'Our model is 24 hours, we've got the stock and the facilities to administer it, and there's a geographical distribution of these pharmacies – so I think it works well.'
Supplying and administering Evusheld
In Victoria, Evusheld needs to be administered by either a doctor or nurse in a GP clinic, or through the Supercare Pharmacy Nursing Service, available from 6.00 pm–10.00 pm. 
'The doctor would need extra paperwork to nominate the supercare nurse to administer it,' Mr Froon said. 'Or the patient can just collect it with a valid script and then go back to the doctor if the GP or practice nurse is happy to do it.'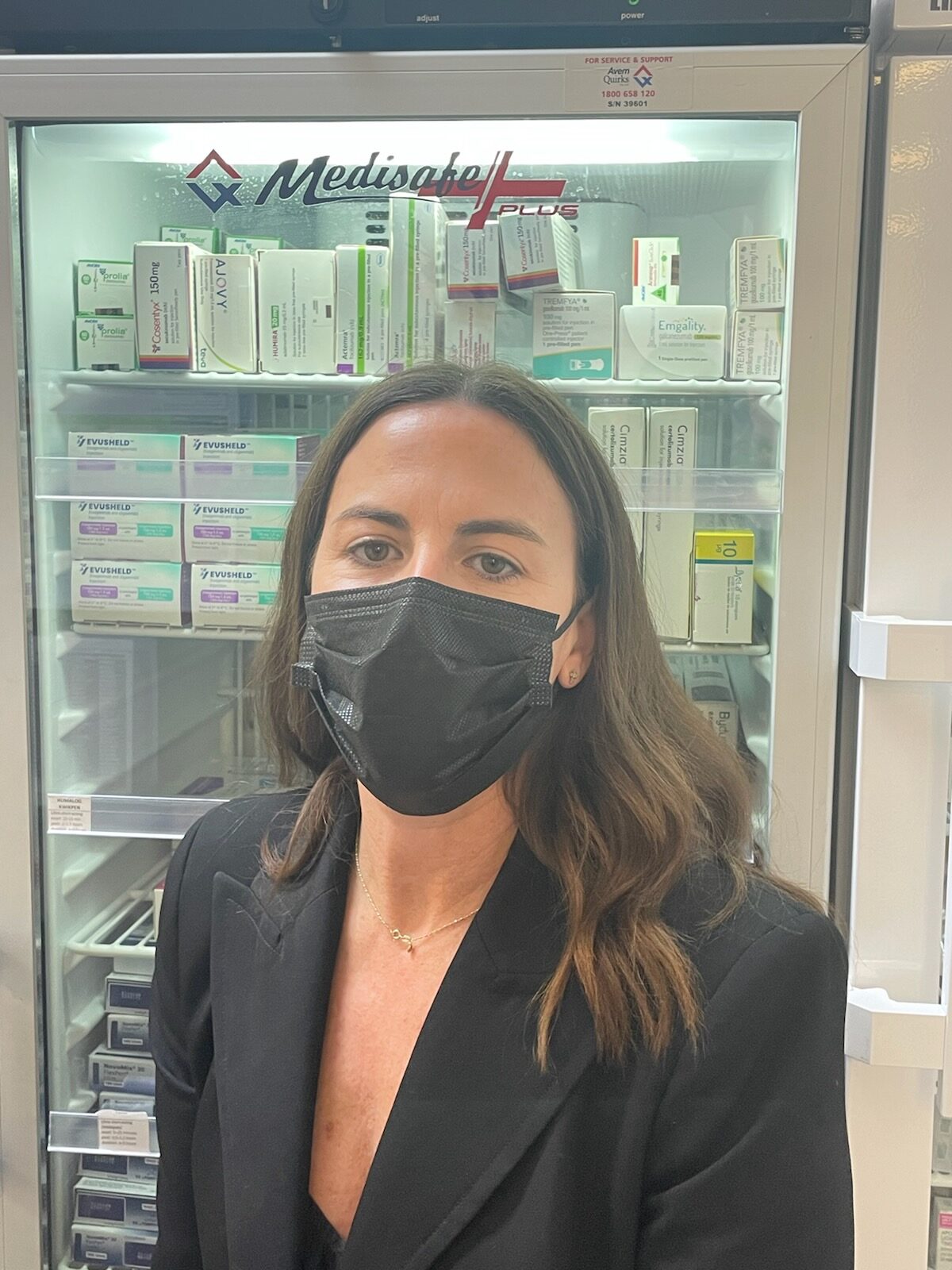 As the 'gatekeepers of medicine', Ms Mitchell thinks pharmacists are best equipped to supply Evusheld to vulnerable patients. 
'There's important information that needs to go out with the medication about side effects and storage, so our pharmacists can step the patient through any additional information they require that wasn't given to them by the GP when it was prescribed,' she said.
Headache, fatigue and cough are the most common adverse effects of treatment with Evusheld. Some hypersensitivity reactions, such as rash and urticaria, are also common.
Because there is limited data on the use of Evusheld in pregnant women, it should only be used if the potential benefits outweigh the risks. It is not known whether the medicine is excreted in breast milk.
Pharmacists should also discuss any contraindications or risk factors for that particular patient.
'There are really strict eligibility criteria, and there's issues around age, cardiovascular history, weight and allergies to any of the active ingredients, so a pharmacist would double check those sorts of things when they dispense the medication,' Ms Mitchell said.
Because Evusheld can impact the immune response to COVID-19 vaccination, pharmacists should check the Australian Immunisation Register to confirm that it has been at least 2 weeks since vaccination took place.
As efficacy was assessed in patients who had no serological evidence of previous COVID-19 infection, it is recommended patients recently infected with COVID-19 wait 30 days from the start of the infection before receiving the treatment.
Evusheld is not a substitute for immunisation, and that it is important patients on the therapy keep up to date with COVID-19 vaccinations, unless contraindicated.