Next week, pharmacists from across the country will convene at one of the profession's biggest events of the year, PSA22.
For the first time in 3 years, pharmacists can update their clinical, therapeutic and industry knowledge in person, and catch up with colleagues after action-packed days at PSA22's social events.
Here are six reasons not to miss PSA22, held in Sydney from 29 July to 31 July 2022.
1. Meet the new Minister for Health and Aged Care
Federal Minister for Health and Aged Care the Hon Mark Butler MP, will officially open PSA22 with newly minted PSA National President Dr Fei Sim.
Hear Minister Butler discuss the new federal government's priorities for the health sector, along with some of the key challenges currently facing the pharmacy profession and how pharmacists can work together to overcome them.
The Hon Emma McBride MP, Assistant Minister for Mental Health and Suicide Prevention, and Assistant Minister for Rural and Regional Health, will also speak at the opening plenary.
As the first pharmacist in the Ministry, Minister McBride will talk about her journey into politics as a pharmacist, and how pharmacists can contribute to improving mental health and rural and regional health outcomes.
2. Rub shoulders with an Aussie sporting icon
On day 2 of PSA22, former Olympic athlete Dr Jana Pittman will deliver a keynote speech outlining the triumphs, failures and successes of her sporting career, and how they shaped who she is today.
Dr Pittman is Australia's only Summer and Winter Olympian, a two-time World Champion, and a four-time Commonwealth Games gold medallist.  
But in the mid-2000s, the one-time golden girl was beset by media backlash, which led to mental health struggles. 
At age 28, she decided to pursue her childhood dream of becoming a healthcare professional when she began a Bachelor of Medicine and Surgery at the University of Western Sydney. Now a doctor, Dr Pittman specialises in women's health.
3. Hear the Deputy Chief Medical Officer talk medicine safety
Join the live studio audience for Good Morning PSA!, PSA's very own breakfast TV show, where Deputy Chief Medical Officer Professor Michael Kidd will headline the medicine safety policy panel.
As an academic, primary care researcher, educator, clinician and chair of the National Medicines Policy Review Committee, Prof Kidd will discuss the important role pharmacists play in the development of Australia's medicine policy as well as the critical safety issues affecting the wellbeing of Australians.
4. Take advantage of amazing continued development opportunities
Whatever your clinical or practice area of interest, PSA22 has you covered. Not only will you broaden your knowledge, but you will collect CPD points along the way.
Hear about the challenges of climate change for the profession and the importance of sustainability at the ECP Panel, and find out about the new technologies including drones and apps which are improving safety and patient access to medicines. 
At the mRNA science and emerging evidence session, learn how the technology could be used to prevent deadly diseases such as malaria, HIV, heart failure and some cancers.
5. Whip up breakfast with our reality TV superstar
Start your weekend right with the Mixer Breakfast session featuring pharmacist and MasterChef Australia 2021 contestant Depinder Chhibber MPS.
Ms Chhibber applied her pharmacy skills such as working under pressure and curiosity to the MasterChef kitchen to beat out two thirds of the competitors. 
The early Saturday morning session will look at the 11 secret ingredients required to make a good pharmacist, including an innovative mindset, self-motivation and professional purpose.
Hosted by PSA General Manager Policy and Program Delivery, Chris Campbell MPS, the session will explore issues such as the future of the profession, the evolving role of pharmacists and how pharmacists can improve healthcare access and medicine safety.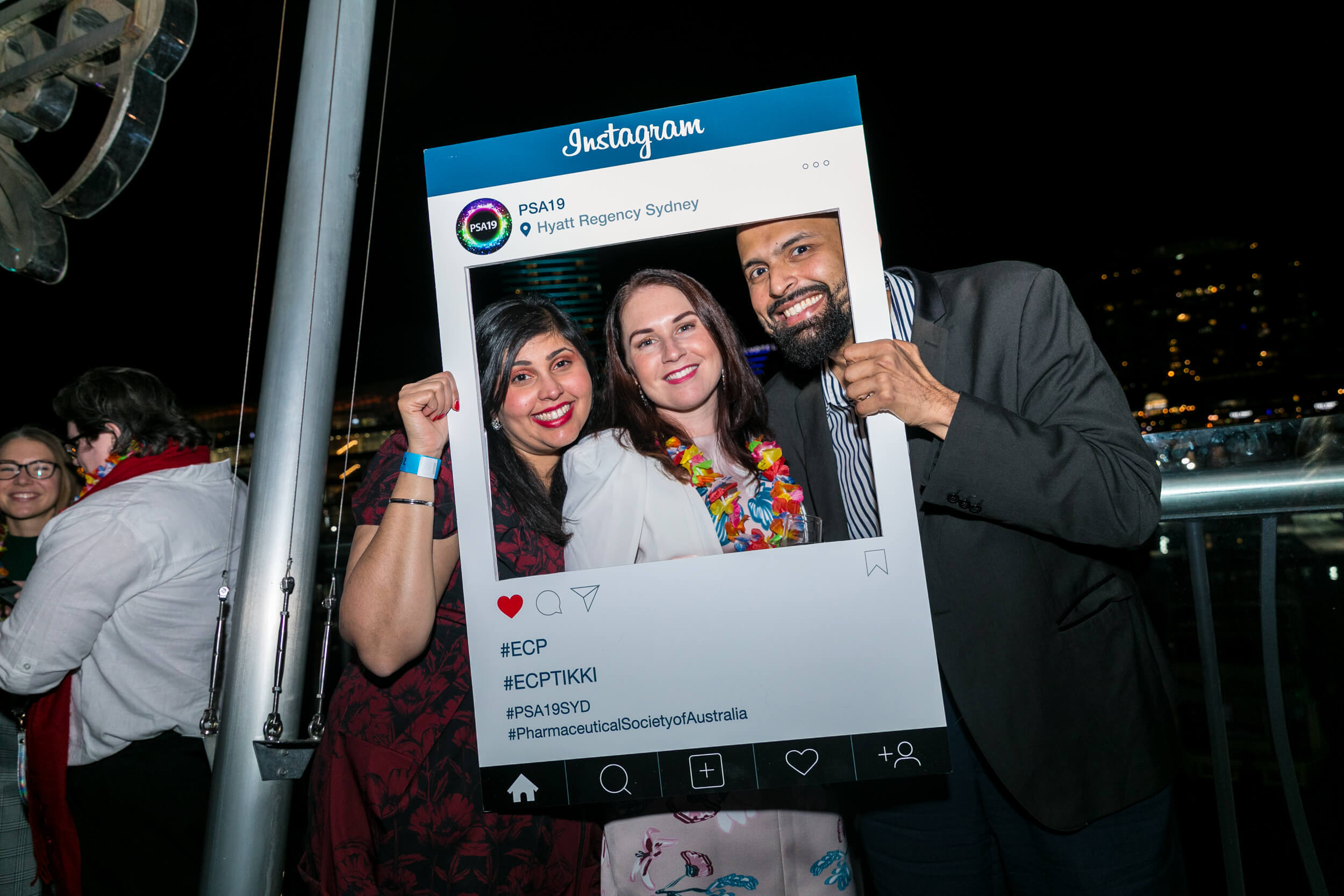 6. Catch up with colleagues face-to-face at the social events
After a challenging 3 years, it's time to network and reconnect with your colleagues at PSA22's social events.
Toast the contribution of pharmacists at the Welcome Reception at the end of day one.  
Pharmacists can then head on up to the Hyatt's Zephyr Sky Bar on the hotel rooftop for the ECP Party, where they will be joined by #TeamPSA for a night of French-themed networking and fun (pack your beret!).
But save one more boogie for the PSA22 'Dancing with the Pharmacists' Gala Dinner on Saturday night, dress code: sequins and sparkle. 
Are you ready for PSA22? Register now to attend the PSA National Conference, held in Sydney from 29–31 July.