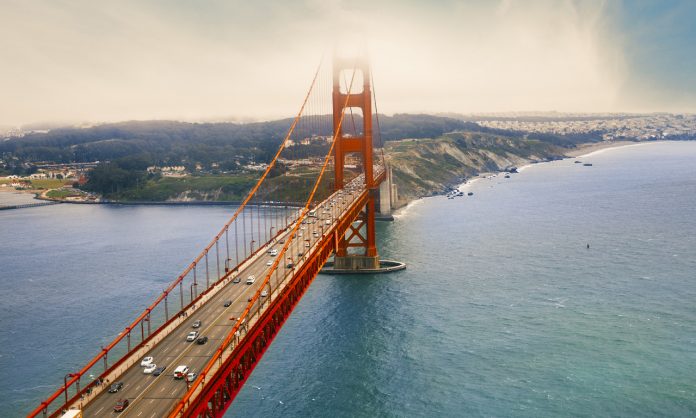 Delegates from the 43rd annual PSA Offshore Refresher conference have recently returned from host city San Francisco, where they networked while learning about the latest developments in pharmacy practice.
Early Career Pharmacist (ECP) delegate Nicole Dilworth secured a sponsorship from Bayer to attend after winning a PSA ECP essay contest delving into what decisive actions need to be taken this year to ensure a sustainable community pharmacy sector.
'Actions I discussed in my submission included improving access to pharmacist training, supporting the development of non-dispensing pharmacists and non-dispensing pharmacist roles, and continuing to work towards improved remuneration. I would strongly encourage ECPs to apply for sponsorship next year,' she said.
'It was an incredible opportunity – to travel around the globe and learn from some of the most knowledgeable and engaging speakers Australia has to offer. I was able to meet and network with some of the most influential and respected members of our profession.
The conference provided three different types of opportunities:
The education opportunities
Each year, PSA has invited speakers with a great depth of knowledge and passion for their topics; this year's speakers covered areas including pharmacy business management, technology in healthcare, ophthalmology, cardiology, Parkinson's disease, drug adverse effects, new medicines, weight management and more. Accompanying persons and pharmacy assistants also had a variety of program highlights.
The speakers were encouraged to join in tours and social functions, which allowed them the opportunity to converse one-on-one in a more relaxed environment.
Ms Dilworth met a Canadian pharmacist who had attended 22 Offshore Refresher Conferences. When asked why a non-Australian pharmacist would be interested in attending an Australian conference, he said these conferences provide 'the best education you can get, PSA gives the world's best education for pharmacists.'
The exploration opportunities
A gala dinner, organised tours and session-free afternoons gave delegates an opportunity to explore the culture-rich city, experiencing the best of San Francisco and beyond.
'If you're feeling more adventurous you can also book your own tours. I personally booked most of my own activities before the trip, but found that once I had met the other delegates I quickly had comrades to join me on my adventures,' Ms Dilworth said.
The networking opportunities
'Whether it was due to the influence of PSA, or simply a result of being thrown into a foreign environment with people sharing mutual interests, it was extremely easy to meet peers and make friends,' she said.  
This year, first-time delegates were assigned a green dot to identify them to more experienced delegates. The seasoned attendees were instructed to 'be nice' to those wearing green dots, an instruction that was undertaken with friendly enthusiasm.
'It wasn't uncommon to have someone walk over and promptly introduce themselves. The conference is designed so you can easily attend on your own and not feel lonely or lost, which I can attest to from experience.'
Career benefits
'As an ECP, I consider this experience hugely beneficial,' she said.
'Being present at events where your favourite pharmacy personalities are so accessible can put you solidly on their radar.
'An additional benefit is that PSA works hard to provide unique functions at venues delegates often wouldn't usually be able to attend.'