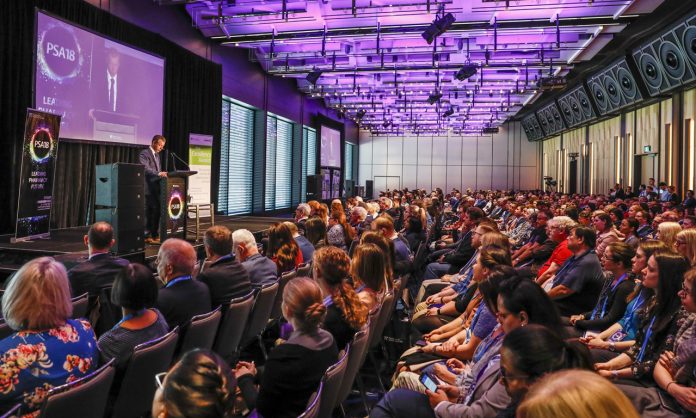 PSA18 has wrapped up in Sydney, with the future of pharmacy firmly in sight as PSA presented the Pharmacists in 2023 Discussion Paper, a five-year plan to realise the full potential of pharmacists.
PSA National President Dr Shane Jackson presented the society's strategic intent was encapsulated the vision of 'improving Australia's health through excellence in pharmacist care'.
Dr Jackson outlined the agenda designed to translate into meaningful improvements for the services delivered by pharmacists and to improved health outcomes for the Australian public via the what he called the three Rs – roles, recognition and remuneration.
'The strength of PSA is our members. We need you to stand behind the society in achieving the outcomes we all desire. One thing I can tell you is that we won't waver from the objective – pharmacists utilised to their full scope of practice to deliver quality care for our patients,' he said.
Pharmacy leaders were recognised throughout the weekend, including founding fathers, industry heavyweights, Early Career Pharmacists, interns and pharmacy students – as well as budding entrepreneurs who competed for investment at the Pharmacy Shark Tank.
Hot topics covered included pharmacy remuneration, Aboriginal community healthcare, GP pharmacists, pharmacist prescribing and the implications of the FIP innovation global report on the future of Australian pharmacy practice.
Delegates had the opportunity to network with new and old friends at social functions including the PSA18 gala dinner.
PSA19 will return to Sydney on 26-28 July 2019.