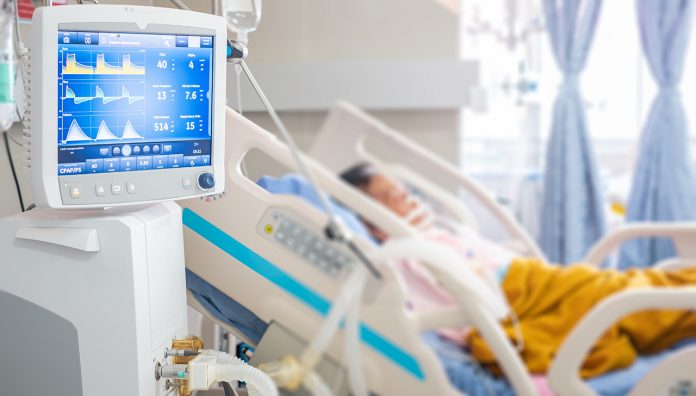 A cheap and widely used corticosteroid may be employed in Australia in the treatment of seriously ill COVID-19 patients.
Following preliminary results of a UK trial conducted by researchers at the University of Oxford and released by the World Health Organisation last week, Federal Health Minister Greg Hunt said there were 'no barriers' to the use of dexamethasone for COVID-19 treatment.
'It's not going to prevent you getting it, it's not going to cure it, but the early, but [sic] high-quality evidence out of the UK is that [for] people who are very, very sick, it gives them a much better chance of survival,' he told a Sydney radio station. 
Commenced in March, the Randomised Evaluation of COVID-19 Therapy (RECOVERY) trial is one of the world's largest randomised, controlled trials for coronavirus treatments.
Dexamethasone was found to reduce deaths in patients with COVID-19 by a third in ventilated patients and a fifth in other patients receiving oxygen. 
No benefit was reported among patients who did not require respiratory support. 
There are currently just three people in Australian intensive care units due to COVID-19, all of them in Victoria, which is currently experiencing an increase in the number of new cases.
A need for caution
Peer review of clinical data is still required prior to any recommendations being made by the National COVD-19 Clinical Evidence Taskforce about the use of dexamethasone.
However, in a statement, the taskforce acknowledged that the preliminary results were promising and said it was hopeful the benefits would be confirmed in a peer-reviewed publication in the very near future. 
'At this time, the living evidence approach employed by the taskforce will enable us to respond rapidly to provide evidence-based recommendations about the use of dexamethasone in COVID-19,' the statement said.
Program Director of Undergraduate Pharmacy at the University of Sydney Associate Professor Nial Wheate told Australian Pharmacist that the medical community was aware of criticism that could surround publishing drug study results too early.
Substantial concerns were raised by the global research community regarding the integrity of data published in The Lancet last month about the potential benefits of hydroxychloroquine in relation to COVID-19.
A/Prof Wheate added that while exercising initial caution, it was also necessary to consider the side effects of dexamethasone and to ensure members of the public were aware it helped mitigate one of the symptoms of COVID-19 infection – lung inflammation – rather than treat the virus itself. 
'One of the potential risks is that it could make patients more susceptible to other diseases in a hospital setting because it is a steroidal medication that suppresses immunity,' he said.
Managing demand
The initial outbreak of COVID-19 in Australia resulted in a high demand for drugs that had been publicised in the media or discovered on the internet. The Therapeutic Goods Administration (TGA) is eager to avoid a similar situation involving dexamethasone.
It said there is currently no national shortage of dexamethasone injection or tablets and that demand for the medicines is being monitored.
The TGA also cautioned that the RECOVERY trial reportedly showed benefit only for ventilated or oxygenated COVID-19 patients in hospital, not for mild cases or prophylactic use. 
Researchers involved in the RECOVERY trial are also looking at drugs including lopinavir–ritonavir, azithromycin and tocilizumab as possible treatments for patients admitted to hospital with COVID-19.