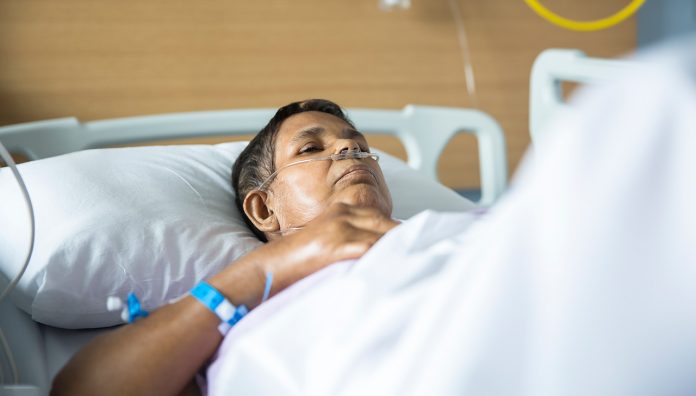 The World Health Organization (WHO) has suspended a trial of hydroxychloroquine for COVID-19 treatment after researchers found patients receiving the drug were at higher risk of heart problems and death.
Published in the Lancet last week*, the observational study analysed the use of hydroxychloroquine and chloroquine for treatment of COVID-19 in 96,032 patients at 671 hospitals across six continents. 
Patients who received one of the treatments of interest within 48 hours of diagnosis were included in one of four treatment groups: chloroquine alone, chloroquine with a macrolide, hydroxychloroquine alone or hydroxychloroquine with a macrolide. The 81,144 people who received none of these treatments formed the control group.
The primary aim was to analyse the association between the treatment regimens and in-hospital death. A secondary outcome of interest was the association between these treatments and the occurrence of clinically significant ventricular arrhythmias during hospitalisation.
Researchers also looked at rates of progression to mechanical ventilation and how long patients in each group stayed in intensive care units.
Further studies were needed, they said, and hydroxychloroquine is typically safe when used within approved indications.
'We were unable to confirm a benefit of hydroxychloroquine or chloroquine, when used alone or with a macrolide, on in-hospital outcomes for COVID-19,' the researchers stated.
'Each of these drug regimens was associated with decreased in-hospital survival and an increased frequency of ventricular arrhythmias when used for treatment of COVID-19.'
WHO Director-General Tedros Adhanom Ghebreyesus said the organisation had put a 'temporary pause' on the hydroxychloroquine arm of its Solidarity Trial while participating countries undertook a 'comprehensive analysis and critical appraisal of all evidence available'. 
WHO initiated the Solidarity Trial two months ago to evaluate the safety and efficacy of four drugs and drug combinations against the coronavirus. More than 400 hospitals in 35 countries, including Australia, are recruiting patients, with nearly 3,500 people enrolled.
Searching for a vaccine
With close to 5.6 million confirmed cases of the coronavirus worldwide and 350,423 deaths, including 7,133 cases and 102 deaths in Australia, researchers around the world are on the hunt for an effective vaccine. 
This includes locally, with Australia's first human trial of a potential COVID-19 vaccine beginning in Melbourne this week.
The vaccine, NVX-CoV2373, is under development by US company Novavax with research organisation Nucleus Network in charge of the early stages of testing. 
According to Novavax Chief Scientific Officer Dr Gregory Glenn, it is hoped the vaccine will work by stimulating the production of neutralising antibodies.
'We take the sequence of a gene, we make that protein like a 3D printer, and that becomes our vaccine,' he said. 
'We add an adjuvant, which plays a role to stimulate a much stronger immune response to that protein. Together that results in a highly functional response.'
Launching the trial yesterday, Victorian Parliamentary Secretary for Medical Research Frank McGuire said it was a significant step forward in the race for a vaccine.
'As the first in human trial in the southern hemisphere, and one of only a handful of COVID-19 human trials worldwide, I am delighted Victoria is again at the forefront in leadership and excellence in medical research,' he said.
'The combination of expertise, institutional clout and commitment is vital in the race for a reliable, safe and effective vaccine. 
'We hope these trials make a significant contribution to the discovery of a vaccine that would ultimately benefit hundreds of millions of people around the world.'
Dr Glenn said Phase 1 study results were expected by the end of July and Phase 2 by the end of the year.
'This trial is going to move very fast,' he said.
'We hope to have some conclusive results by the end of this year by which time governments may have elected to deploy the vaccine.'
The company could produce at least 100 million doses of the vaccine by the end of this year and 1.5 billion next year.
There are currently 10 other vaccines undergoing human trials, according to WHO. 
The importance of finding a vaccine was highlighted by WHO Executive Director Dr Mike Ryan yesterday, who stressed that the world is still in the midst of a pandemic. 
'We're still very much in a phase where the disease is actually on the way up,' he said during a briefing. 
'Right now, we're not in the second wave. We're right in the middle of the first wave globally.'
*Update: The study was retracted on 4 June after the authors were unable to complete an independent audit of the data underpinning their analysis. Find more information at: www.thelancet.com/lancet/article/s0140673620313246