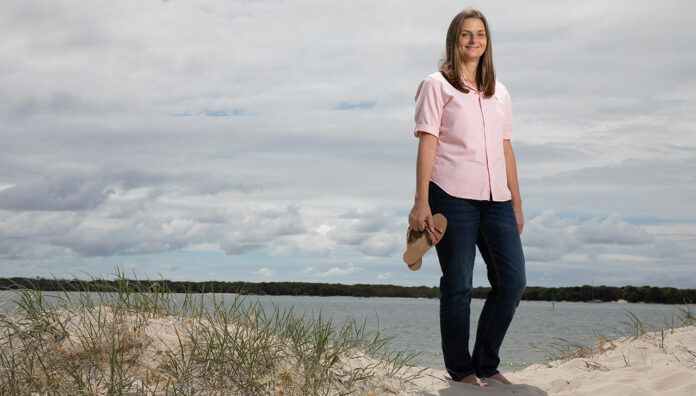 Dr Nijole Bernaitis MPS has spent almost three decades in pharmacy, in a career spanning hospital and community settings, ownership, accreditation and a PhD. She is now an Editorial Board Member of the Australian Pharmaceutical Formulary.
You graduated from the University of South Australia in 1993. Where has your career taken you?
It began with an internship at a public hospital in South Australia. I have also worked in community pharmacy, becoming an accredited pharmacist and co-owning three pharmacies before making a sea change to the Gold Coast. Now, I'm a lecturer at the School of Pharmacy and Medical Sciences at Griffith University. I'm also a member of the Pharmacists Panel of Assessors for the Queensland Civil and Administrative Tribunal and an Editorial Board Member of the Australian Pharmaceutical Formulary and Handbook (APF).
What makes the APF such a valuable resource?
The APF has always been a reliable and trustworthy source of essential information. It has evolved over the years and the changing content has guaranteed it remains relevant to current pharmacy practice. I am honoured to be on the Editorial Board and hope my knowledge assists pharmacists in various areas of practice to continue to find the APF a great source of knowledge and guidance.
Why is being an accredited pharmacist important to you?
My early career in hospital pharmacy showed how a collaborative, multidisciplinary team could promote the quality use of medicines and provide the best outcomes for patients, especially when pharmacists contribute as medicines experts. It is also very rewarding to build relationships with patients and to work together with them and other health professionals to improve care.
The importance of accredited pharmacists, especially in aged care facilities, has paved the way for the specialist role of residential aged care pharmacists. Hopefully the commitment to funding such specialist roles will continue to expand given the significant contribution of pharmacists in optimising health outcomes.
'Pursue your own interests as you never know where it may lead.'

Dr Nijole Bernaitis MPS
And what inspired you to pursue a PhD?
Clinical research often evolves directly from challenges in practice. The topic of anticoagulant use in atrial fibrillation arose during a meeting at the National Heart Centre Singapore with the Director of Pharmacy and a cardiologist. We discussed the varying levels of warfarin control in different countries and the subsequent influence on the benefit of warfarin over the non-vitamin K antagonist oral anticoagulants. This was considered to be a great topic for a collaborative research project, but I was so interested in the idea that it became my PhD.
Completing my PhD has led to many opportunities, including presenting at overseas conferences and meeting global experts. I was privileged to meet Professor Gregory Lip, a leading cardiovascular clinician researcher whose research proposed and validated the stroke and bleed risk scores of CHA2DS2-VASc and HAS-BLED respectively. I was so excited when he said he had read my work!
Why are you passionate about pharmacy?
The theoretical pharmacy knowledge at university was interesting, but applying that in work environments is what makes pharmacy practice rewarding.
My goal has always been optimising medication management to improve patient outcomes and I would like to see the industry continue to progress in an innovative and professional manner with further evolution of specialist pharmacist roles.
What advice would you give to early career pharmacists?
Continue to expand your pharmacy experiences as this allows you to identify and follow your interests. The profession is constantly progressing and roles for pharmacists are expanding, which is limited only by passion and dedication for pharmacy. Pursue your own interests as you never know where it may lead.