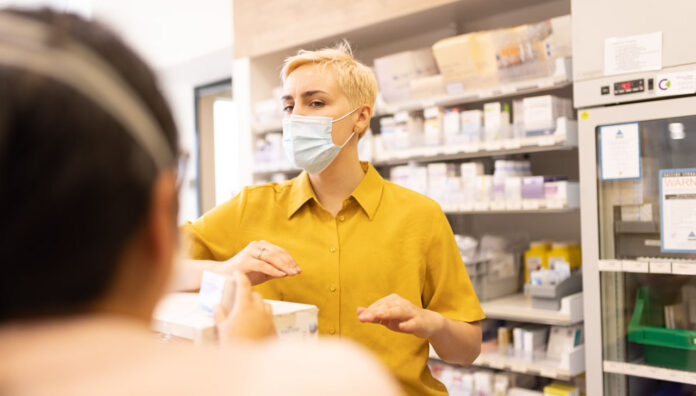 Pharmacists have been supplying emergency contraception in Australia since 2004. Since then, the evidence base and consumer experience surrounding emergency contraception has evolved significantly.
To reflect current evidence and contemporary practice, the non-prescription medicine treatment guideline – Emergency contraception has been revised and includes significant updates to recommendations.
So what are some of the changes you should know?
1. Farewell the form forever!
Pharmacists should not use a written checklist, or form, to gather patient information as women seeking emergency contraception (EC) consistently report this as a barrier to care. Instead, pharmacists should engage in a conversation with the patient in a private counselling area for every EC request.
While the form has not been recommended for many years, this statement explicitly discourages pharmacists from using the checklist or form. 
2. Ask about menstrual cycle? Yes, if relevant.
Levonorgestrel EC or ulipristal EC can be supplied regardless of the time of the menstrual cycle. Generally, gathering information about a patient's menstrual cycle is only useful if there is a risk of pre-existing pregnancy. However, the consumer's medical or menstrual history may influence the choice of EC and a discussion may be appropriate – Section A of the updated guidance provides important support on this. 
3. Supply ulipristal EC or levonorgestrel EC?
The guideline answers this. Ever had a curly question on which medicine was first and second line in a specific situation? The new Treatment choice section helps you work through the factors that influence your recommendation of which EC such as weight/BMI, time since unprotected sexual intercourse, drug interactions or repeated use of EC. 
4. Advance provision? Usually quite appropriate
Increased clarity of the recommendation for supply of EC as advance provision – highlighting that evidence has not shown advance supply to have negative effects on sexual and reproductive health outcomes.
And that's not all…
Other enhancements in the updated guideline include:
increased clarity of referral points –including what is urgent, and when supply should be accompanied by referral
revision to age guidance following changes to Queensland regulations for minors accessing Pharmacist Only Medicines
new section on pregnancy testing

 

increased number of headings to enable quick navigation.

 
Resources
To access the updated guideline, go to:
PSA held a national member benefit webinar on 2 February discussing the guideline and Emergency Contraception with experts in the field, the recording is available at www.my.psa.org.au
JACOB WARNER is PSA's Manager – Practice Support.
STEFANIE JOHNSTON is PSA's General Manager – Knowledge Development & State Manager VIC.
Need more help?
Members can call the Pharmacist-to-Pharmacist Advice Line on 1300 369 772 (8.30 am–5 pm AEST weekdays) for any practice advice query.