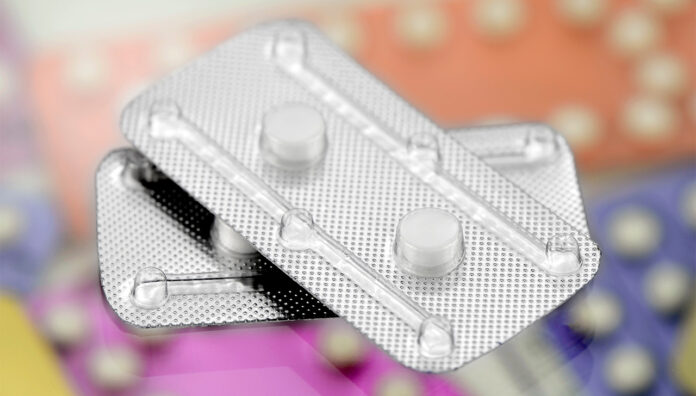 Almost two decades after the emergency contraceptive pill was listed as a Schedule 3 medicine, women still face myriad barriers to access. Pharmacists can help break down these barriers and empower women when it comes to their reproductive health. 
Sexual health physician Dr Terri Foran has worked in women's health for almost four decades, most recently as a lecturer at the University of New South Wales School of Women's and Children's Health and as a medical officer in the Research Unit at Sydney's Royal Hospital for Women. 
She said the barriers that women accessing emergency contraception commonly experience can be divided into three areas: myths and misconceptions, structural issues and financial pressure.  
One of the main myths is that emergency contraception can only be used immediately following sexual intercourse, due to the 'morning after pill' misnomer, when in fact it can be taken up to 4 or 5 days after unprotected sex. 
'That's a barrier if you can't get to a pharmacy and think you left it too late,' Dr Foran told Australian Pharmacist ahead of her presentation on emergency contraception at PSA21.
'There are also women who think it causes an abortion and are therefore reluctant to consider it as an option. But the most important effect of emergency contraception is preventing a pregnancy from implanting in the first place.'
Structural barriers include physically attending a pharmacy, particularly for women in rural and regional areas, while the cost of emergency contraception or medical abortion medicines are a financial barrier for some women. 
'If you're 15 or 16 years old and you're looking to access emergency contraception, then one barrier to access could be financial,' Dr Foran said. 
'I know a number of the pharmacists I speak to are only too aware of that and are very generous in trying to help people through that if they possibly can.' 
Create a welcoming environment
While some barriers, such as cost, ultimately require government action to remove, Dr Foran said there are ways pharmacists can make emergency contraception more accessible, beginning with making it clear if a pharmacy is 'emergency contraceptive friendly'.  
This includes posters to let patients know pharmacists are happy to dispense emergency contraception or medical abortion medication, having information on hand, as well as the availability of private consulting space. 
'It's also important that everybody is up-to-speed on the latest information and evidence on emergency contraception, because there will be members of staff [other than the pharmacist] who take that initial inquiry,' Dr Foran said.  
The PSA has a number of practice support tools, including a Pharmacist Only Medicine guidance document and online education modules, to help pharmacists feel confident about women's sexual and reproductive health discussions.
Communication is key
Another barrier to access is the paper checklist still used by a very small number of pharmacists when dispensing emergency contraception.  
'The checklist was useful when emergency contraception first became available in pharmacies, but nearly 20 years down the track we need to take a much more nuanced approach,' Dr Foran said. 
'This isn't a checklist thing. It's a discussion and communication session, and an education session, and you can't deliver that through a checklist.' 
Pharmacist Dr Safeera Hussainy, Chief Investigator of Quality Family Planning Services and Referrals in Community Pharmacy: Expanding Pharmacists' Scope of Practice, known as the ALLIANCE trial, agrees that conversations with patients are vital in relation to emergency contraception.  
The four-year trial, which will include pharmacists across 21 locations in Victoria, New South Wales and the Northern Territory, recently received almost $2.5 million from the federal government's Medical Research Future Fund.  
It aims to tap into community pharmacists' skills in delivering health information and give women the opportunity to receive evidence-based information about their contraceptive options when they seek emergency contraception or collect medical abortion medication. 
The intervention will be co-designed with a group of stakeholders, including consumers, and will require participating pharmacies to have a private consultation space where patients and pharmacists can talk openly.
Pharmacists will also receive training and support to deliver the service, and have access to other health professionals and experts for advice.
Dr Hussainy said pharmacists were ideal to start the conversation because patients go to pharmacies for medicines information and advice.
'Our previous research has shown that when a woman goes to get emergency contraception, she wants to know not only how it works and any potential side effects, but also options for regular contraception. That's why we feel this is a good time to get that information,' she told AP.
'So you provide the emergency contraception and you give information on it. Then you might ask an open-ended question about whether the woman has considered her long-term contraceptive options. 
'She might say she has talked to her GP, which is brilliant – she's got a plan. If she hasn't, the pharmacist can ask whether she would like to know more or has 5 minutes to talk in a private space.'
Providing options
The ALLIANCE trial made headlines recently after it was misconstrued by some as mandating counselling before a woman could receive emergency contraception or medical abortion medication. However, rather than attempting to limit women's choices, the aim is to broaden them, Dr Hussainy said. 
'When I saw on Twitter [what people were saying about the trial] I was quite taken aback,' she said.
'It almost sounded like we were trying to counsel women out of using those medications, and that it would be a sort of hostage situation. That is absolutely not the case … We're a team of pro-choice health professionals and academics, we're trying to widen the choices for women.'
Although the misrepresentation of the trial was unfortunate, Dr Hussainy said there were important lessons to come out of it, including a need to better communicate the work pharmacists do.
'There's still a lack of understanding and appreciation for what pharmacists do and what they're capable of doing,' she said. 
'Pharmacists are very highly skilled health professionals who've trained for years … During the COVID-19 pandemic in particular we've seen the value that they can bring to providing medicines and medicines information.' 
Dr Foran agreed that pharmacists have an important role to play, not only in the provision of emergency contraception but also in educating patients generally on health information. 
'Pharmacists have done an amazing job in the almost 20 years that [emergency contraception] has been available,' she said. 'Now is a good time to be thinking about how all of us – pharmacists, doctors, the government – could do better.'
To learn more, don't miss Dr Terri Foran's presentation on 'Breaking barriers to emergency contraception' at PSA21 on Sunday, 1 August.