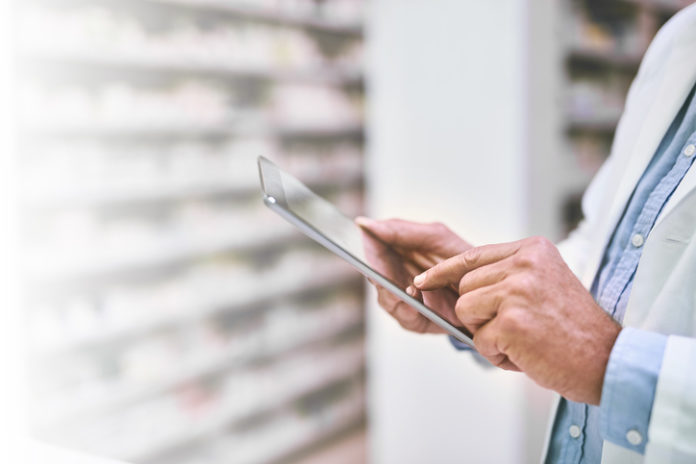 At PSA17, I discussed how pharmacists can engage hyper-connected patients to help them avoid misinformation or misadventure. In case you missed it, here are some of my top tips to help you create a memorable pharmacy experience.
As a pharmacist's role has transformed so much in the last 20 years, it can be hard to imagine what it will look like in the next two decades. So what can we do to disrupt our own community or hospital pharmacies to implement changes ahead of the curve, rather than reacting to developments around us?
To stay relevant moving forward, pharmacists need to maintain capability as trusted advisers and the most accessible healthcare professionals. But we aren't always accessible in digital spaces right now because we are still trying to understand them.
Historically, patients have only had a few ways to get in touch – through the front door, phone or fax. Now patients are just as likely to visit your digital pharmacy. So how can you extend your pharmacy into the digital stratosphere, and make smart phones another front door to your pharmacy?
Patients can make first contact with us through many different platforms such as Snapchat, and in the future it could be through things like virtual reality or artificial intelligence. This is a chance for us to show we are here for patients, no matter how they'd like to get in touch with us.
Wearable technology is ever-present. People enjoy learning about their sleeping patterns, activity or heart rate. Smart watches are recording all of this data in real-time, and patients are starting to bring these devices to pharmacies with questions about what it means. A similar technology is adaptive medicine – patients overseas are using nicotine patches that can intuitively change the administration rate of nicotine.
In the future, these tools will communicate directly with us. For example, in the Mayo Clinic in the US right now, patients can have their blood pressure monitors contact the doctor through the internet if there's an abnormal reading. The device contacts the doctor, not the patient. The doctor can then proactively get in touch with the patient and provide appropriate guidelines. Wearable tech is going to be part of our patients and we need to learn how to communicate with it.
Many pharmacists have MedAdvisor deployed as a virtual pharmacist that works 24/7 in patients' pockets. MedAdvisor have recently partnered with iHealth, who have a range of devices producing data that will now be swept into MedAdvisor. Pharmacists' role in translating that information back to patients will be vital.
It has been shown that 40% of visits to healthcare professionals (clinic and hospital) originate from a search engine such as Google. Many people now seek health advice from Google before anywhere else, but it has tended to provide an overload of non-credible information that can lead to misadventure.
Google is now trying to collate and curate the best resources available such as the Mayo Clinic. This started in the US but global organisations can now apply to be featured as part of this evidence-based database so patients get the right information. Google is taking this seriously, but that doesn't mean our patients will understand the complex jargon in these medical articles.
When a patient presents you with this information, it's important to collaborate and engage with them. I believe this is the single biggest threat to pharmacy – the possibility of disconnecting from a patient at this point. The authoritative state of pharmacy no longer exists – the information overload of the internet is simply dwarfing the information that we have access to. Communication and connection are what make our role relevant.
If you follow up with your patients by sending an SMS reminder three days after they start on a new medication, you can build much more rapport than if you simply let them come back to you for advice.
One thing I've found successful in my own practice is joining – as an individual rather than as a pharmacy – my local community's Facebook group to promote and discuss health issues. I engage in discussions and people tag me when local health concerns or issues come up, so the group doesn't rely on anecdotes or misinformation. It's like a 24/7 community hall meeting.
Messenger bots are also extremely valuable. You can set these up on your pharmacy Facebook page to send a communication to your patients immediately after they visit your page. It can be a simple message to say hello and ask them to leave a query. It creates an engaged conversation, particularly with younger patients.
Many pharmacies send an eNewsletter to patients once a month. You can also send email sequences targeted around specific services you offer. For example, you could send emails on diabetes education once a week for ten weeks. This is a great way to start a conversation with a patient who has visited your website or Facebook page and wants more information.
In the early days of establishing my Greenfield Medical Centre pharmacy, I held Facebook Live talks on different topics to introduce the pharmacy to the wider community. This is a great place to answer patient questions and receive instant feedback. It can be scary going live on the internet, but all you need to do is relax and be yourself.
Patients Like Me is a service patients turn to when struggling to find answers. It currently has more than 500,000 users. If patients have a particular set of symptoms but they aren't getting answers from doctors, they can find other patients from around the world who have had a similar experience and share ideas with them. It's a great environment because it provides extra patient support and gives them assurance there are others like them. This isn't taking the place of health professionals – it just allows rare disease-state sufferers to find some positivity.
To maintain relevancy, pharmacies and pharmacists need to continue strengthening our role as patient-centric destinations. As long as we put the patient at the centre of everything we do, we can't go wrong with new approaches, either within the four walls of the pharmacy or online.   
ROBERT SZTAR is a second-generation pharmacist, pharmacy owner and the founder of Pharmactive whose mission is to help pharmacists develop closer, more meaningful patient relationships through better utilisation of smart technology.