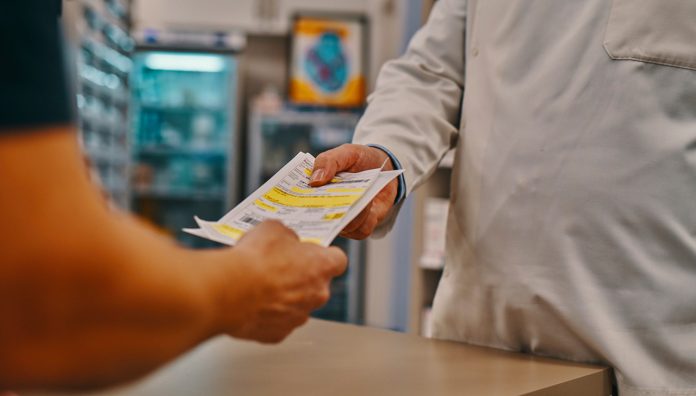 A new medicines listing guarantee and supply chain reforms are two measures welcomed by pharmacists in the 2020–21 Federal Budget.
The New Medicines Funding Guarantee will deliver funding each year for the listing of new medicines on the Pharmaceutical Benefits Scheme (PBS). 
Key points:
All new medicines recommended by the PBAC will be listed on the PBS.
Australia will be one of the first countries to develop a unique identification framework to track medicines.

Funding for the 7CPA was secured in the Budget, providing $18.3 billion for the delivery of medicines and patient-focused programs.
Acting PSA President Michelle Lynch said the $2.8 billion investment over 4 years would improve access to medicines for all Australians. 
'The guaranteed listing of all new medicines recommended by the PBAC [Pharmaceutical Benefits Advisory Committee] gives patients certainty that new and lifesaving medicines are available on the PBS,' she said.
More than 2,450 new or amended medicines had been listed on the PBS since 2013, the Federal Minister for Health Greg Hunt said in a statement.
'While the PBS remains a demand-driven program, this PBS New Medicines Funding Guarantee will deliver new funding each year for the listing of new medicines on the PBS, to be replenished each year to meet the expected cost of new and amended listings,' he said.
The National Medical Stockpile, Australia's reserve of essential medical supplies, including drugs, vaccines, antidotes and personal protective equipment, also received a $3.3 billion boost.
Medicine tracing
The budget also includes the development of a unique identification (UID) framework to track medicines dispensed through the PBS. 
This UID, to be placed on medicine packs, will 'protect the integrity of the medicines supply chain, increase transparency and enhance the government's ability to respond to future health emergencies', according to a Budget document.
It stated that the financial impact of developing the framework would be 'negligible' and that 'extensive consultation with the Therapeutic Goods Administration' and the medicines sector would inform its development. 
Dr Ramesh Walpola MPS, Lecturer in Health Management at the School of Population Health at the University of New South Wales said the UID would add another layer to Australia's medicine safety strategy.
'Whilst the exact details of the new framework are yet to be released, this system allows for more advanced tracking of medicines beyond the current batch number system,' he told Australian Pharmacist.
'Each medicine pack will be issued with a unique identification code (similar to a serial number), allowing medicines to be tracked from the point of manufacture through to supply to our patients.
'The government is proposing that this will be implemented for PBS medicines, [and] similar systems should be considered for all medicinal products.'
While other countries have structures in place for unique identifiers for medical devices – which were also set out in the budget – Dr Walpola said Australia would be one of the first countries to adopt such a system for medicines.
'Provided that pharmacists are recording the unique identifier during dispensing, it will allow pharmacists to be in a better position to manage recalls for a product,' he said.  
'It will also allow pharmacists and wholesalers to be better placed to identify counterfeit medicines.'
Aged care investment
The government also announced a significant investment in aged care, including 23,000 home care packages and support for older Australians who had to temporarily relocate from residential aged care facilities to live with family members during the COVID-19 crisis.
Minister Hunt said aged care was a 'particular focus' for the government, which had invested more than $1.6 billion since the pandemic began to protect older Australians and aged care workers, and to support providers.
People in residential aged care will also be better protected from abuse, and incidents will be better responded to and managed, through a new Serious Incident Response Scheme.
'In this Budget, we are investing $408.5 million to improve the care and quality of the aged care system,' Minister Hunt said. 
'This responds to both the COVID-19 pandemic and urgent issues raised by the Royal Commission into Quality and Safety in Aged Care.'
Ms Lynch said pharmacists had a greater role to play in promoting the safe and quality use of medicines within the aged care sector.
'We have continued to call for funding to ensure pharmacists have more time on the ground in aged care to address the issues of chemical restraint and medicines safety more broadly,' she said. 
'We will continue to highlight that the challenges posed by medicine use in aged care can only be fixed by pharmacists playing a larger role in protecting residents from the harm caused by overuse and misuse of medicines.'
Other initiatives
Funding for the 7CPA was secured in the Budget, providing $18.3 billion for the delivery of medicines and patient-focused programs. 
The PSA also welcomed a $22.5 million investment in improving the use of antimicrobials, supporting the government's commitment to medicine safety as Australia's 10th National Health Priority Area.
It follows the release of a 5-year trend report from the Australian Commission on Safety and Quality in Health Care into antimicrobial medicines dispensing, which found the country's rate of antimicrobial use remains high by OECD standards. 
For small business pharmacy owners, the Budget brought the welcome news that the Instant Asset Write Off would be expanded to include businesses with a turnover of up to $5 billion until June 2022.
Employers can also register for the JobMaker Hiring Credit, which is a new incentive to encourage businesses to employ job seekers under 30. 
Australian Small Business and Family Enterprise Ombudsman Kate Carnell, a former pharmacist, said the budget would help lift small businesses out of the COVID-19 crisis.
She welcomed a $4.3 million investment in Beyond Blue's NewAccess for Small Business service, which will provide small business owners with free one-on-one telehealth sessions with trained mental health coaches from early next year.
'Mental health is proving to be the next big challenge to emerge from the COVID crisis and it's particularly impacting the small business community,' Ms Carnell said.
'There has never been a tougher time to be in business. Small business owners are struggling to stay afloat and keep their staff employed throughout this difficult period.'