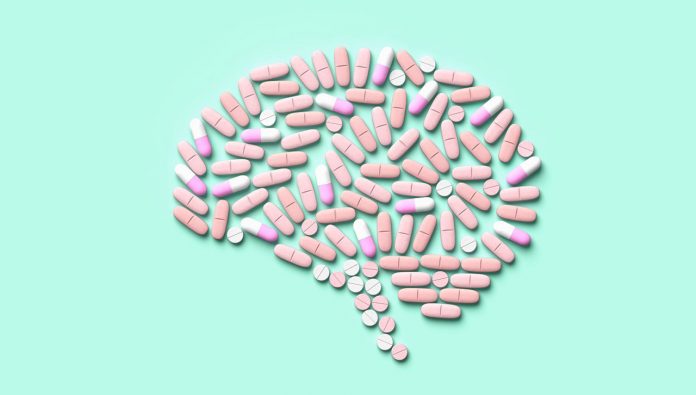 Psychotropic medicines are 'overused and misused' in the disability sector, consultant pharmacist Dr Manya Angley FPS told the Royal Commission into Violence, Abuse, Neglect and Exploitation of People with Disability yesterday.
The sixth public hearing of the royal commission is examining the use of psychotropic medicines to address behaviours exhibited by people with disability.
According to the royal commission's issues paper on health care for people with cognitive disability, about 4.3 million Australians have some level of disability and, for 1 in 5 of these people, the main form of disability is mental or behavioural.
This includes people with intellectual disability, autism, acquired brain injury or dementia. 
Antipsychotics were the riskiest of the psychotropic drugs prescribed to people with intellectual disabilities, Dr Angley told the hearing, with adverse effects ranging from liver problems to blood cell changes, movement disorders and abnormal cardiac effects that could lead to death.
Dr Angley said she believed consultant pharmacists needed to be empowered to call out abuse or neglect. 
'If a person is prescribed a medication that is not an absolute last resort, then that person has been denied their right to have proper intervention and care,' she said. 
'I also think that if they are solely prescribed because of their sedative effects, rather than addressing the underlying problems, then that is abuse. 
'It is neglecting to give [patients] the proper care they are entitled to as human beings.'
In a submission to the royal commission last month, PSA recommended that the government explore mechanisms for disability care recipients to regularly access pharmacist-delivered services to ensure appropriate and optimal medicine use and avoid harm from medication misadventure.
A right to proper care
The royal commission also heard a powerful story from a British mother whose son ultimately died as a result of psychotropic medicines. 
Oliver McGowan had mild hemiplegia, focal epilepsy, a mild learning disability and autism as a result of two episodes of meningitis. 
However, he was high functioning and had been told by a neurologist that he had a full life expectancy, Paula McGowan, who has recently moved to Australia, told the hearing.
This changed after an incident in which Oliver was administered antipsychotic drugs in hospital, against his parents' wishes, for what staff saw as challenging behaviour. He subsequently suffered a suspected neuroleptic malignant syndrome, a serious side effect of antipsychotic medications.
'We were told that Oliver's brain was now so badly damaged that he would be profoundly disabled, no speech, no understanding of language, no way of communicating,' Ms McGowan said.
After Oliver's life support was turned off, he died at the age of 18.
Ms McGowan had subsequently lobbied for mandatory training of support care workers in learning disability and autism, which will be rolled out in the United Kingdom next year, and continues to campaign for the same here.
Education and research needed
Senior Counsel Assisting Kate Eastman SC told the royal commission it would hear evidence that becoming invisible, voiceless and without agency were some of the effects of inappropriate use of psychotropic medicines.
The use of psychotropic medicines as a chemical restraint raised many concerns, she said, including:
an over-reliance on such restraint as a first response to challenging behaviour

the misuse or overdosing of medication for the purposes of behavioural control

side-effects of psychotropic medications.
Ms Eastman said similar concerns had been considered by the Royal Commission into Aged Care Quality and Safety in relation to the chemical restraint of older people in residential aged care facilities.
'Controlling a person's behaviour by using psychotropic medication may impair or silence a person's only means of communication,' she said.
'You will hear that there is a need for ongoing research and evaluation to understand and support change in the area, looking at prescribing practices, including off-label and PBS implications and the methods to support and encourage de-prescription of psychotropic medications.'
The PSA, in its submission, recommended that pharmacists deliver education and training to disability support workers. 
It has also called for gaps in data on disability care to be addressed as a priority through appropriate data collection and reporting on medicine use and uptake of pharmacist-delivered medication management services by people with disability. 
Read PSA's submission to the Royal Commission into Violence, Abuse, Neglect and Exploitation of People with Disability here.