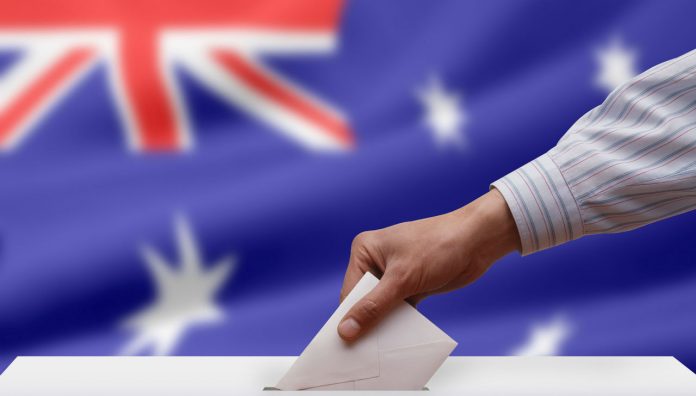 Last week, several pledges were made by the Coalition and the Opposition that will impact health care around the nation.
The Coalition issued a statement saying that a re-elected Morrison Government would lower the safety net threshold for medicines on the Pharmaceutical Benefits Scheme (PBS) to benefit Australians suffering from chronic conditions such as heart disease, arthritis, asthma, diabetes and cancer.
The Morrison Government promised to inject $308 million into the Scheme, lowering discounted medicine rates on 1 January 2020 by 12 scripts for pensioners and Australians with Concession Cards and two scripts for those without.
Prime Minister Scott Morrison said, 'Families who require multiple medicines per month and pensioners with multiple chronic conditions will get the most benefit.'
The Federal Minister for Health Greg Hunt added: 'Through our subsidy of PBS medicines the cost has been reduced on average by 89%.'
At the Press Club Health Policy Election Debate between Mr Hunt and his Shadow, Catherine King, Ms King said that Labor will continue to list medicines on the PBS if elected and matched the Coalition's pledge of $308 million. She defended Labor's inclusion of medicines on the PBS when last in government, citing the $6 billion worth of medicines listed during the Global Financial Crisis.
At the debate, both sides made their positions on their healthcare priorities.
Key initiatives
Ms King's central message was that services are needed to lift Australians out of poverty. 'If you can't get access to your GP or a public hospital and you're sitting waiting two years for elective surgery, then that will not lift you up.'
The Opposition's priority is to invest in hospitals, cancer and dental care, and to strengthen and develop Medicare. Ms King reiterated that Labor created both Medicare and the PBS, and promised to invest a further $7.5 billion into our healthcare system, including an investment of $2.8 billion into public hospitals through the Better Hospitals Fund.
Ms King referenced Opposition Leader Bill Shorten's recent announcement of Labor's $2.3 billion Medicare Cancer Plan, which will invest $3 million into specialist consultation and up to $6 million in scans. Other benefits include shorter public hospital waiting times, improved cancer centres in regional areas, ensuring that blood tests remain free, and research, prevention and education campaigns. She also pledged to list all of the recommended cancer treatment medicines on the PBS.
Ms King spoke of Labor's recently announced $2.4 billion Pensioner Dental Plan, allowing three million older Australians access to free dental care, which she said was a step towards universal access to dental care in Australia. The Opposition also pledged to invest $115 million to promote healthy living and prevent disease.
Mr Hunt made clear that granting affordable healthcare to Australians, as well as listing medicines on the PBS, is not possible without a strong economy. He stressed the need for a comprehensive, long-term national health plan in conjunction with an economy that can support it.
Mr Hunt spoke of the medicines that the Coalition have scheduled on the PBS during their tenure, such as Spinraza (nusinersen) for muscular atrophy, Orkambi (lumacaftor/ivacaftor) for cystic fibrosis, and Ibrance (palbociclib) for breast cancer.
Mr Hunt said the Coalition health campaign is built around four pillars: primary care, hospitals, mental health and medical research.
The Coalition's primary care policy includes an investment of $550 million into the Rural Healthcare Program, which will deliver 5,000 more nurses and 3,000 more doctors to these regions. Mr Hunt said that $600 million will be invested into diagnostic imaging, including new MRIs, CT scans, mammography, fluoroscopy, X-rays and ultrasounds. The Coalition will also work with the Australian Medical Association (AMA) and the Royal Australian College of General Practitioners (RACGP) to transform access to primary healthcare allowing older patients to receive services at home, and via telehealth and digital prescriptions.
In terms of hospital care, the Coalition pledged an investment of $26 billion into hospitals, the development of a Sydney cancer centre for children and the availability of treatments such as immunotherapy.
Addressing mental health, Mr Hunt said that the Morrison Government would invest $500 million into a youth mental health and a suicide prevention plan, including Headspace centres and a network of adult mental health services around the country. The Coalition will also continue to invest in the treatment of eating disorders through the Better Access Scheme.
Mr Hunt said that the Morrison Government would inject $20 million into the Medical Research Future Fund and $600 million into clinical trials for rare conditions, cancers and diseases, along with the development of stem cell research and genomics.
60-day dispensing
Addressing the controversial 60-day dispensing proposal, which would allow doctors to provide patients with a two-month prescription, Mr Hunt said the Coalition would 'consider and consult' due to the 'differing views within the medical community'.
When discussing the possibility of long-term prescriptions, Ms King referenced the Community Pharmacy Agreement (CPA) and said that any policy decision would need to be made within the context of those agreements.
PSA National President Dr Chris Freeman told Australian Pharmacist, 'these measures can't be considered in isolation, as the accessibility of the community pharmacy network is paramount and can't be put at risk with other mechanisms required to ensure patients continue to receive the clinical care associated with the dispensing processes.'
Smoking cessation
In terms of funding for smoking cessation programs, both sides agree that vaping alternatives are not the answer.
Mr Hunt said a push towards vaping is a health problem in and of its own, as evidenced by the 'vaping epidemic' witnessed amongst youth in the US.
Mr Hunt described vaping as a 'ramp on rather than a pathway off smoking'. He said that the Coalition will invest $200 million into anti-smoking efforts, including the $20 million that was added in this year's budget, and an additional $180 million which will in part be devoted to smoking cessation programs amongst Indigenous Australians, who smoke at three times the rate of the national average.
Ms King said that the tobacco industry is trying to use vaping as a pathway to expand their market, which she said Labor will resist. 'The Therapeutic Goods Administration and the National Health and Research Council tell us that this is not a pathway Australia wants to go down'.
What pharmacists require
While commitments to improving rural healthcare, deference to the CPA and the continued listing medicines on the PBS will all have a positive impact on pharmacists, PSA has requested the following from the incoming government to improve medicine safety:
Address the alarming rate of medicine-related harm in our health system by declaring medicine safety a

National Health Priority Area

(NHPA)

Provide funding to embed pharmacists within healthcare teams, particularly in residential aged care facilities

Accept the Medicare Benefits Schedule (MBS) Review Taskforce's recommendations to allow pharmacists to access allied health items to provide medication management services to patients with complex care requirements

Align the incentives for pharmacists to support rural and remote communities with those of other rural and remote health practitioners

Include PSA as a signatory to the Community Pharmacy Agreement.